The use of high-quality materials in the Loudspeaker cables reduces signal losses resulting in better sound reproduction. Especially in high power audio sets and over long distances between loudspeakers and amplifier. On the whole, highly flexible wires have a larger conductor surface compared to solid designs. This benefits the transmission of high-frequency ranges. As well, the fine wire design (0.07 mm), and silver-plating supports the transmission of high frequencies. The low-loss PE wire insulation and additional PE dielectric also relieve the burden on the amplifier. The Ultimate Loudspeaker cables are constructed without the use of solder and incorporate 'tip to tip' AirGap isolation, which gives an even greater protection against external and electrical vibrations.
3.5-meter GOLD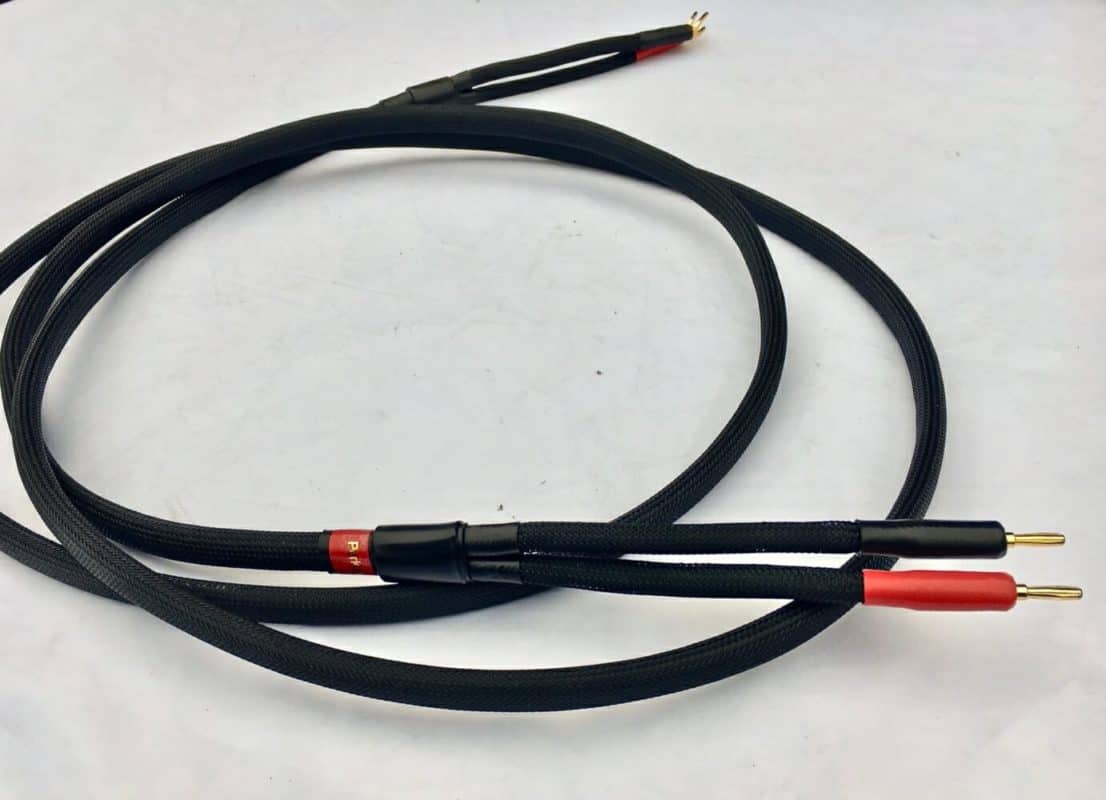 The Ultimate 2.5-meter loudspeaker cable has an amazing sound in every aspect. Bringing everything you could imagine right into your room. You will hear details, after echoes, and many things that were never so apparent. The music is all around, and you become part of the presentation. Silver plated (2.45 g/m) 99.99% OFC multi-strand conductors. 24K Gold plated solder free anti-vibration connectors and Three-level AirGap isolation. These are all contributing factors that allow you to hear more from your music.
The cables can be fitted with either Banana or Spade Anti-vibration 24K Gold plated connections. The connections are 'Tip to tip' AirGap isolated and double-screwed eliminating the need for soldering so retaining quality.
2.5-meter

GOLD



The 3.5-meter Loudspeaker cable will give you the ultimate listening experience. A huge soundstage with a sensation of 3D is apparent. Total transparency with pinpoint imaging. Details and micro details with the feeling of air and space is upon you. You become totally involved in the music. You will be aware of a greater sense of speed, and dynamics.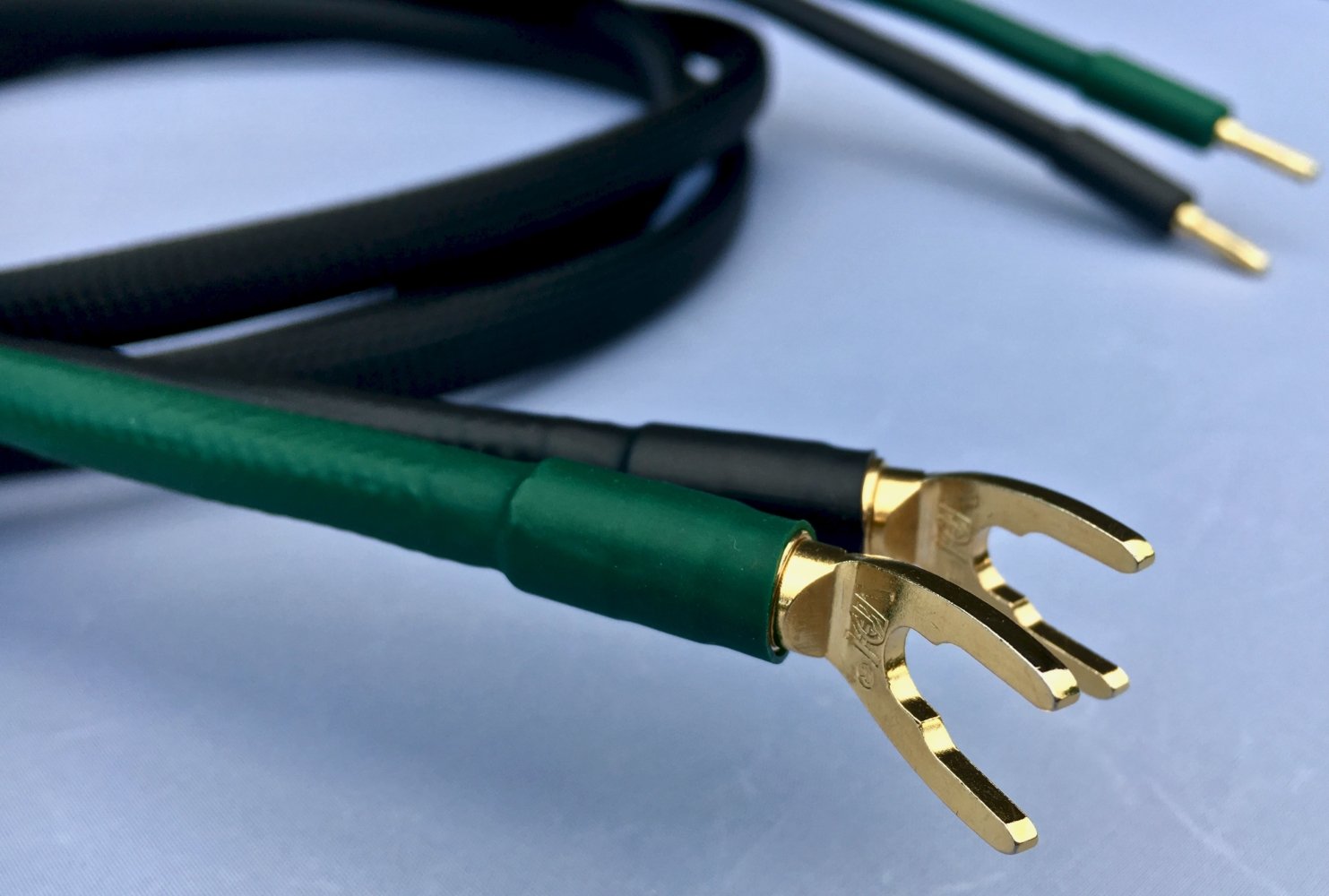 24K gold-plated spade connections can also be fitted and the cable configured to your personal requirements at no extra cost.
Cable specification
The Ultimate loudspeaker cable GOLD comes with a lifetime warranty.
**

*
To read customer testimonials click here
To see the price list click here
If you have enjoyed reading about the Loudspeaker cables, please share with friends by using the buttons below – Thank you