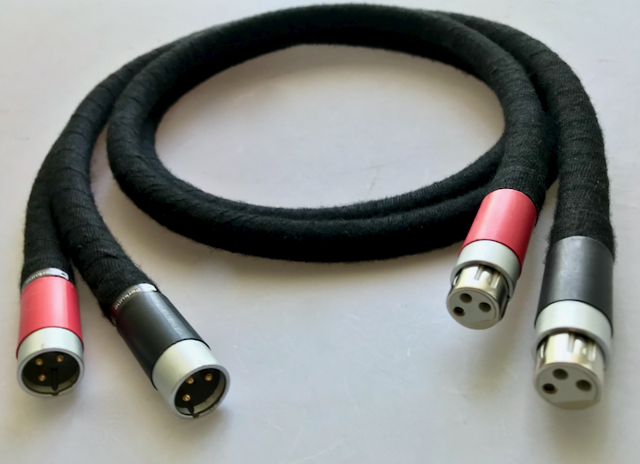 NOW DISCONTINUED The reference 2 XLR interconnects are big step up in design and performance. And, bring your musical performance to a new height. The interconnects are 1.5 meters in length, which is considered the optimum size for an interconnect cable. And, connections used are colour coded for easy identification. But, the colour may be changed when ordering your cables. The Reference 2 XLR interconnects, have fine stranded signal wires, with each wire having a lacquer coating. This coating insulates the wires from each other, which creates a larger effective conductor surface. And, also prevents eddy currents between the wires. A conductor can also transmit extremely dynamic signal sequences very quickly and precisely.
2 x 1.5 Meter – XLR/XLR connection 2997 Euros
The Reference 2 XLR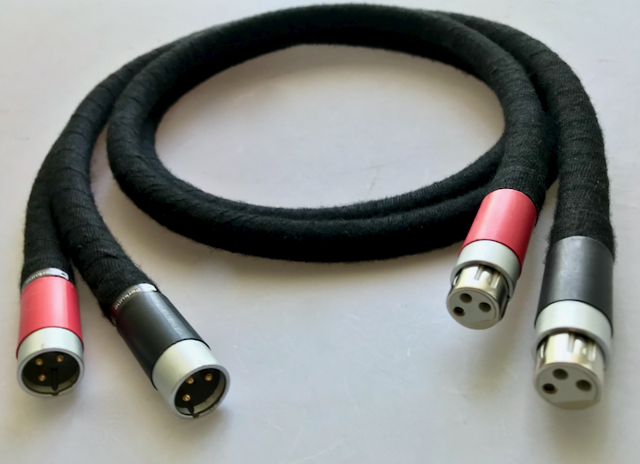 The Reference XLR interconnect cable with the addition of a two fold outer layer. The layer is very effective in terms of reducing both mechanical and electrical interference fro external sources. Resulting in a more stable musical presentation with greater definition and image clarity. The silver-plated conductors transmit analogue music signal precisely and enable crystal clear and dynamic sound. And, mainly for high-resolution audio formats. The robust 24-carat gold-plated contacts ensure optimum contact. Also, offering minimal contact resistance providing a cleaner and more defined musical presentation.
2 x 1.5 Meter – XLR/XLR connection 2297 Euros
The Reference RCA
The Reference RCA interconnect cable has two separately routed shields. Meaning, the sensitive audio signals are optimally protected from external interferences. The silver-plated conductor transmits the analogue music signal exceptionally precisely. Enabling a crystal clear and dynamic sound for high-resolution audio formats. The solid 24-carat gold-plated metal connectors ensure maximum contact and minimal contact resistance. The Reference RCA interconnect cable  has a unique sound—deep rich bass, warm and full middle range with outstanding high frequencies. And, this cable, is in a class of its own. Bringing performance to a new level, and can bring 'shivers' to your spine! The sound-stage, Image positioning and transparency are razor-sharp and 'spot-on'. Also, detail and micro-detail become more apparent and, you hear and feel the sensations as you become immersed in your music!
2 x 1.5 Meter – RCA connection 1797 Euros
If you have enjoyed the "Reference 2 XLR interconnects" please share with friends – thank you
 Perkune – Best budget Audiophile Cables