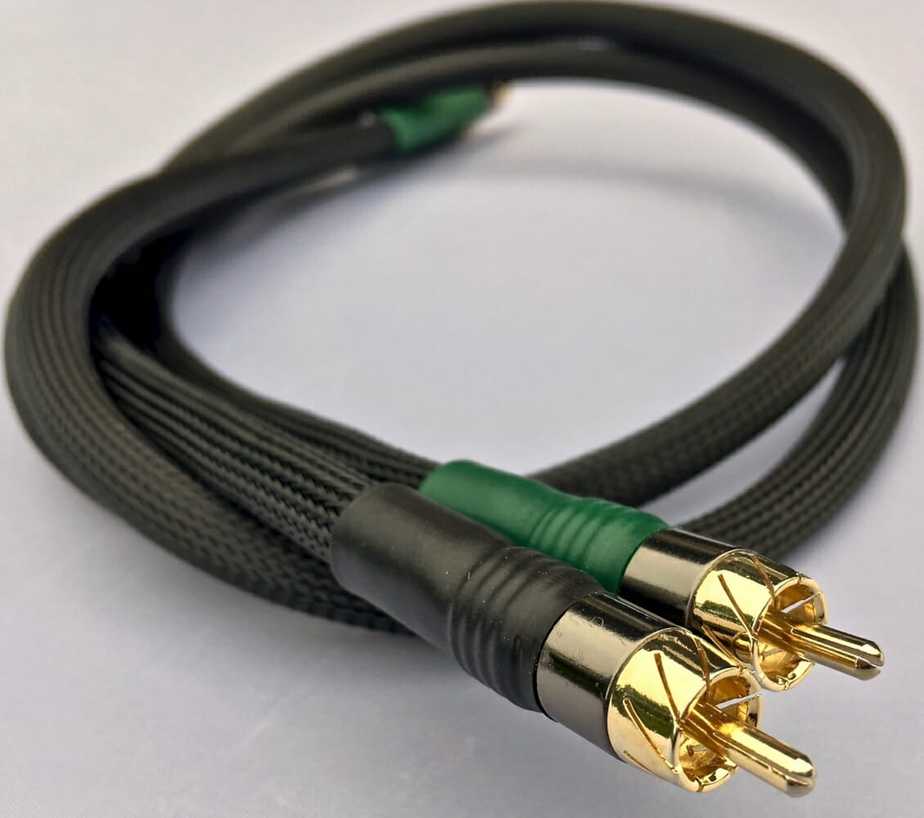 The Ultimate RCA interconnect offers a superior level of performance. The sound-stage, transparency, and bass are improved. New energy, speed, and clarity. Made with the same high quality as all Perkune cables and is definitely for the professional music lover.
Connections
The professional quality RCA connectors are low capacitance. And have the smallest possible metal contact. They are minimising eddy current formation and signal degradation. Signal and signal return connections are made in a single piece, avoiding joined contact losses. And, thus achieving very high conductivity.
The Ultimate RCA interconnect delivers a level of performance, which is equal to cables costing many times the price. The sound is open, spacious, relaxed and filled with the detail you would not expect from a cable this length. And, will become aware of, a more resonant bass, better image positioning, transparency, and musicality.
Construction
The one-meter ultimate interconnect offers: Silver-plated, OFC 99.99%, two-level AirGap isolation and 24K gold plated connectors. The two-meter ultimate interconnects offer: Silver-plated, OFC 99.99% with two-level AirGap isolation and 24K gold plated connectors. And, the two-meter interconnect will provide the Ultimate listening experience.!
Specification
Cable: 14.00 mm.
Type: Noiseless.
Conductors: 3 x 0.35 mm, OFC 99.9% (containing 9 x 0.15 mm strands).
Resistance: 0.060 Ohms/m.
Capacitance: 55 pF/m.
Insulation: Compact PE plus tinned copper braided sheath.
First line: Single AirTube.
Primary AirGap: DERAY-PBFSP.
Second line: Aluminum foil sheathing.
Secondary AirGap: DERAY-PBFSP.
Single AirTube with 'Teflon' binding.
Outer sheath: CanuFlex PE-HB.
Connections: 'Wool Rock' insulation.
Certificate: 2002/95/EC, CEI 20-22/11.
Performance
The Ultimate interconnect cable delivers a level of performance, which far exceeds the 'Standard' series interconnects. You will experience a real feeling of 'Air' and become a part of the music. As with all cables, a two-meter will also give a more massive sound than one meter!
Pricing
1.0 Meter – RCA/RCA connection 347 Euros
2.0 Meter – RCA/RCA connection 497 Euros
Customer testimonials
If you have enjoyed 'The Ultimate RCA interconnect', please share with friends – thank you
Perkune home – Best Audiophile cables Online