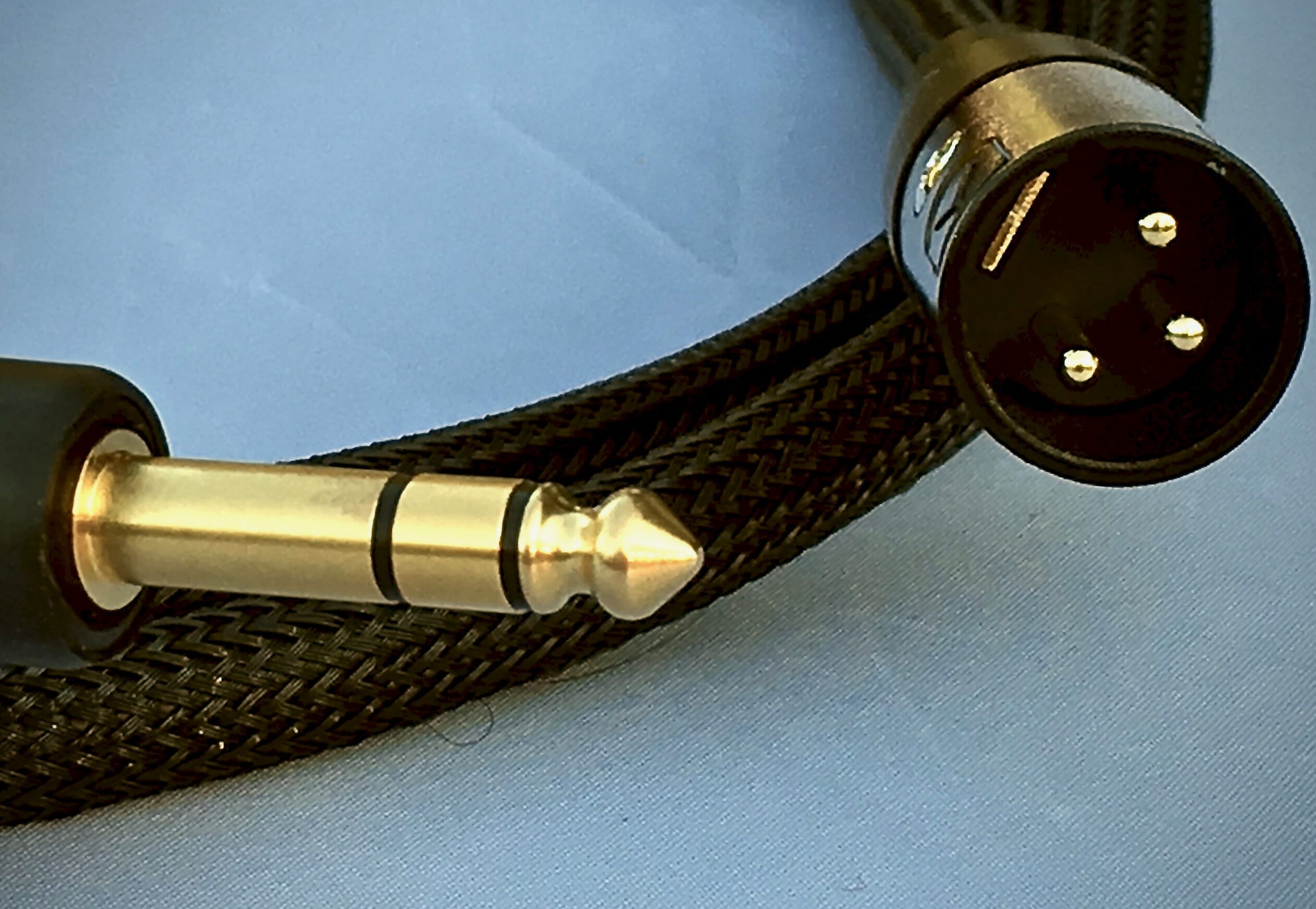 The Ultimate Studio cable is perfect for mastering and getting that mix just right and the level of performance is outstanding. Every detail in the mix becomes clear which makes it easy to add effects and blend transformations.
The Cable
This is the upgraded studio cable which was introduced two years ago. And, these cables are now able to offer more to the music, whilst mixing and adding effects. I know, because of my involvement in studio recording and music mastering. How important it is to be able to hear exactly what you are doing in that final mix!
The Ultimate Studio Cable after construction has been completed is subject to the three-day burn-in procedure. And, followed by an Anti-static treatment before shipping to the customer.
Construction
Three-meter silver-plated OFC 99.99% copper cable with a braided shield is used. And, termination is with 24k gold plated male/female pins, Which are a single connecting terminal. And, this offers the ultimate connection.
Two-level AirGap isolation and complete flexibility allow this cable to reveal the minutest detail and information from your music.  But, at the same time being a completely neutral cable, is perfect for that final mix! And, that final mix is important. Because it can make or break the recording. And, at the same time, also make the engineer a hero!
The Ultimate studio cable can be made to any length with any configuration you require.
Specification
Cable diameter: 10.0 mm. 
Cable type: Noiseless.
Conductor size: 0.35 mm2. 
Conductor Number: Three, comprising 11 x 0.2 mm strands.
 Resistance: 0.060 Ohms/meter.
Capacitance: 55 pF/meter.
Insulation: Compact PE with, tinned copper braided shield giving 90% coverage.
Primary AirGap: DERAY-PBFSP.
Secondary AirGap: DERAY-PBFSP.
Outer sheath: CanuFlex PB-HB.
Certificates: RoHS 2002/95/EC, 2011/65/UE, CEI 20-22/11
Price list
If you have enjoyed 'Ultimate Studio cable', please share with friends – thank you.
Perkune home – Best Audiophile Cables Online