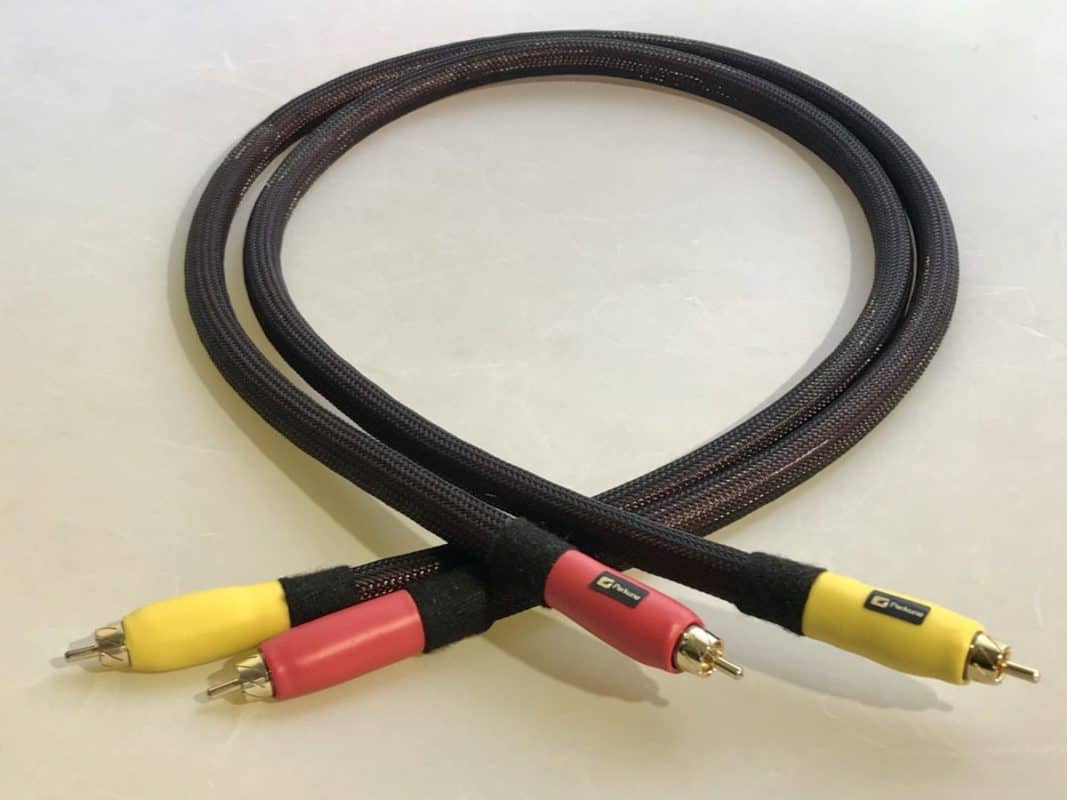 The 'AirDream' RCA Interconnect cables, constructed in the same manner as all Perkune audiophile cables. During construction, the utmost attention to detail observed. The results provide the cables with total Transparency, pin-point imaging and focus. An incredible depth in music reached with a genuinely excellent sound stage.
1.5 Meter – RCA connection  747 Euros
2.0 Meter – RCA connection 997 Euros
Construction
The 'AirDream' RCA copper Interconnect, is assembled using three-level 'AirGap' isolation. Aluminium foil shielding and AirTube suspension. 'Tip to Tip' Shielding and 24K gold plated connections which allow for perfect signal transmission. The cables are constructed and then pass through a process designed to 'break' or burn in the cables. And, do so that you will be able to hear the increased performance from the first time to connect to your system.
Performance
The 'AirDream' RCA interconnect offers top-level performance for the serious audiophile, which will exceed all expectations. There undoubtedly many Interconnects in the market place today, and they all have different prices. But, I think that when you try the Airdream RCA interconnect you will not be disappointed.
The listener will be aware of a highly Improved sound stage, total transparency, perfect instrument positioning with a real sense of realism. The music reaches new depth and exhibits sensitivity, passion and a feeling that makes you want to get up and dance!
Specification
Cable: 15.0 mm.
Type: Noiseless.
Conductors: 2 x 0.35 mm, OFC 99.9% (containing 9 x 0.15 mm strands).
Resistance: 0.060 Ohms/m.
Capacitance: 55 pF/m.
Insulation: Compact PE plus tinned copper braided sheath.
First line: Single AirTube.
Primary AirGap: DERAY-PBFSP
PTFE, PVC insulation
Secondary AirGap: DERAY-PBFSP.
Single AirTube with 'Teflon' binding.
Outer sheath: CanuFlex PE-HB
Customer  testimonials
If you have enjoyed 'The 'AirDream' RCA  interconnect cable', please share – thank you
Perkune – Best budget Audiophile Cables