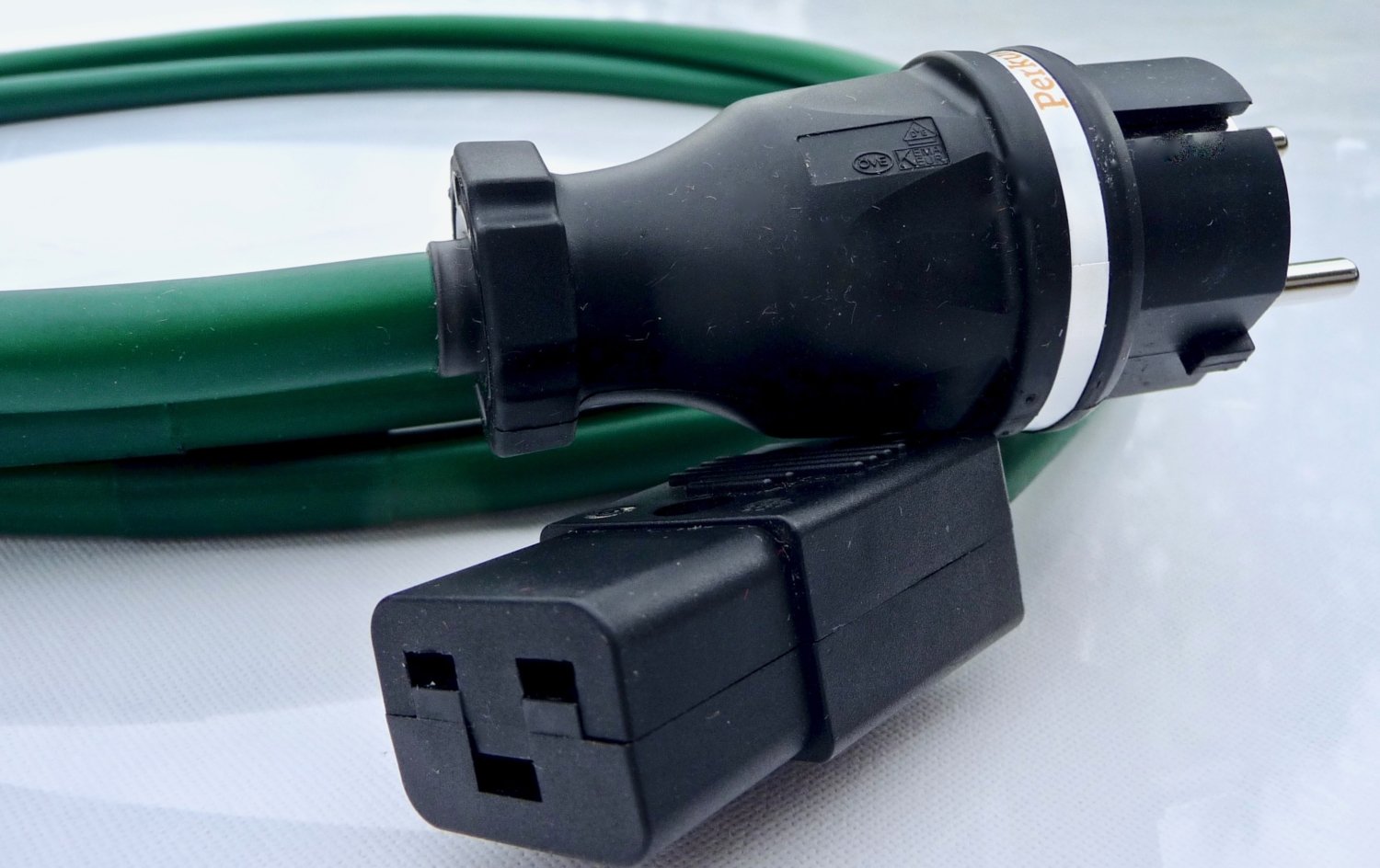 The Standard Power cord – Everything starts with the power, and it is essential to have a suitable power cord (as this often neglected). Perkune Power cords allow the system to realise the full potential by merely giving the components what they need.
Three meter
The standard power cord of three-meters provides a blacker background and increased dynamic range. And, is fitted with 'AirGap' isolation and ideally suited for your power conditioner. The Standard power cord supplied with Industrial Shucko (impact resistant) tamper-proof connector. And, also IEC 60320 C-19 (Impact resistant), 21 Ampere-250 Volt 2 Pole-3 wire grounding (2P+E) connector.
Performance
The two-meter power cord delivers a level of performance not previously possible. And, ideally suited for your power amplifier. The power cord has single level 'AirGap' shielding and supplied with the latest Industrial Schuko tamper-proof connection. 
The Standard Power cord supplied to any length you require. And, made it takes any type of relationship. And, either the IEC C-14 male or C-13 female. You are having, 15 Ampere-250 volt 2 pole-3 wire grounding (2P+E) connector.
You will hear the difference that a suitable power cord can make to your system. Because the Power cord is the base on which you build your sound. You must have a good solid foundation on which to build and the standard power cord from Perkune will undoubtedly give you that!
Specification
Conductors: OFC – 3 x 2.5 mm2,
Resistance: 9.9 ohms / Meter.
Voltage: 500 Volts. 
Test Voltage: 2 Kilowatts.
Temperature: -15 to +70 Centigrade.
Sheath: White PVC.
Outer sheath Shrinkwrap.
Insulation: HD 308 S2.
Certification: H05W-F: EZU, RHOS, REACH ~ Self Extinguishing: IEC60332-1-2
Pricing
2.0 Meter  Power cordEU/US connection 395 Euros
3.0 Meter  Power cordEU/US connection 495 Euros
Independent review
If you have enjoyed 'The Standard Power cord', please share  – thank you.
Perkune – Best budget Audiophile Cables