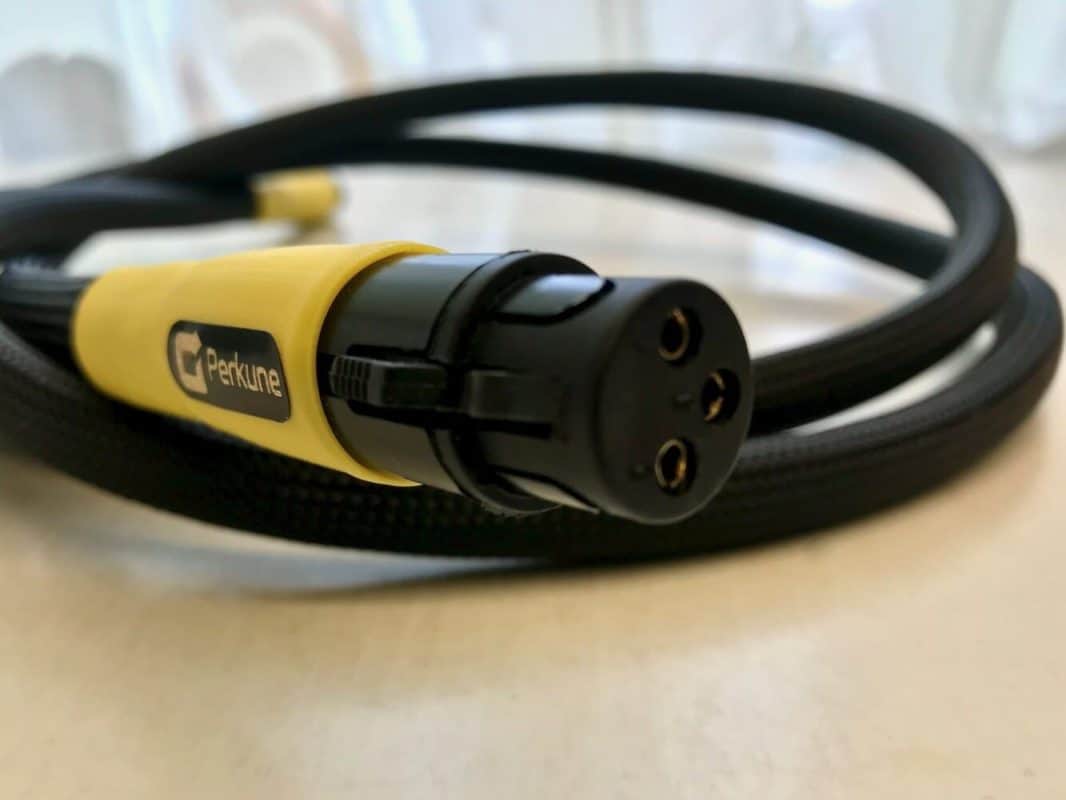 Scotland
Hi Paul, Wel I am a true believer, and this HDMI is out of this world! Just looking in total amazement at my screen and cannot believe how your cable has made such a difference. My Screen is now alive and vibrant with colours exploding from it. The details and textures are mind-blowing, and for a Scotsman, this is like lifting the biggest caber available. Thank you for such an experience and looking forward to watching even more – Willie Mac – Scotland Digital cable results
Norway
Good day, Paul and listening to my new favourite: Supreme Ethernet – What a difference!! 
My music has now a musicality it didn't have before. Every little detail is so much clearer. Instruments like the piano sound more real and have a longer decay in the tones. The artist's voice suddenly has more attitude in the way they sing.
The texture is unbelievable, as you can feel way strings plucked, and Horns blew. 

It was right before, but now I can relax and lose myself in the music. Incredible! 
The bass is just wonderfully deep and organic sounding! 
I love what the new Supreme Ethernet cable has managed to do in the form of the transparency, depth and details. 
My streaming-music now presented to me in a new way; I almost can't believe it.  Here You don't listen to the HiFi system anymore and drawn into a magical moment where the music becomes alive. What a great experience, Paul! Words don't do it justice.  Best from Eirik 
Lithuania
Digital cable results
Hello Paul, It's like a veil has been lifted from music when I switched over to Airdream coaxial instead of my optical cable. The music has more detail and has more punch on the more in-depth notes. And the vocal is much cleaner, making the singer, sound more personal. The cable is a far better-constructed cable than the optical cable I have been using and looks so much better. Regards Tomas.
Denmark
Hi Paul, The cable looks sleek and feels great. Black with a tint of red on each side and looks like it means business compered other digital cables. After I connected the audio cable, the sound immediately changed for the better.
The pronunciation and dialogues became clearer and had a crisp detailed sound I was hoping. The bass and lower frequency were reaching deeper and had more punch to them. Maybe, it was because of the black background experienced with this cable. I noticed when playing music. The notes came out of the air almost. Also, the music sounded smoother, and I have to say, a great sounding cable Paul. Thank you – Edvin.
Norway
Hi Paul. I have been testing the new Airdream 2 Ethernet digital cable on my system. And, just for comparison, I have used the stock ethernet cable. I used my Ayre qx-5 Ethernet input for streaming my music. Listening to the stock ethernet cable vs Airdream Ethernet, I did notice several things! When you first think this cable doesn't make much of a difference, you are in for a surprise! The stock cable has much more glare and is hard sounding. Other things you will notice is that sound is flatter and instruments don't sound as real. When switching over to Airdream Ethernet cable: The sound becomes fuller and more luxurious. Less glare and has Smoothness in the frequencies.
The details with this Airdream cable are much more prominent. The Piano sounds more real, as is the same for all the different types of instruments. When guitar plays, you can hear its strings. This cable brings much more musicality to your streaming pleasure. And I could listen to my music, all day, without any fatigue. Also, voices sound softer and way more comfortable listening. The bass sound more extended and deeper. And it is very nice!! Micro details have more air around them, and this created space in the music helps the separation of the sounds in the soundstage. The overall presentation is never hard and flows with ease. And, absolutely a dream to hear. I could not be without this Airdream 2 Ethernet cable in my system. It brings out the best sound for my streaming pleasures! Love this cable, Paul. Best from Eirik.
Denmark
Hello Paul – Am listening to the USB cable with a mini-jack to my mini-system. The first thing I noticed was how rich the sound was. Some of the songs, I get goosebumps from, listening to the "superior upgraded" cables in my microsystem. Don't know how you do it, Paul. I ran out of power, so I switched over to my big system. Again, I found some music (YouTube). I haven't heard in a while and found myself lost in the music like never before. My system has blossomed so much after I started to upgrade with cables from you, Paul – Edvin
Finland
Hi Paul, been listening for a while now and must say the Digital cable sounds superb, is as smooth as silk. Vocals are evident, and I just love it! Calm and transparent in the transition between tones of the piano player. And, even slightly better echo in the music than previously. The bass/lower frequency is exact but relaxed. And, has the flow needed to give a good sound stage composition. Nothing sticks out, but remain as a whole. The high is a bit rolled off, but again, very clear and transparent. But it is delightful listening to my system with Perkune cables! Soon a power conditioner will arrive and will boost the performance of my order. And, I will write back to you about what I experience then. Best from, Jorgen
Scotland
Hello Paul, and just got to say, once again your cables have amazed me! This new Airdream HDMI is the best thing for picture and sound I have ever seen or heard anywhere on this planet! The movie jumps out of the screen with life and energy. Also, the music is now on a different level. I recommend this cable 100%. Thank you – Willie Mac.
Ireland 
Hi Paul, I love these HDMI cables. I am using them as audio interconnect, one for each channel on an €80,000.00 CD/SACD player and it sounds excellent, smooth when it needs to be a fantastic attack when required….it is continuing to improve all the time. Thanks once again and best regards, Jim Higgins
Norway 
Hi Paul, I'm testing the HDMI Airdream vs your standard HDMI cable, and sure enough, there is a difference. A BIG difference! Now, I knew this was going to be a real upgrade, but I will tell what I discovered. I used my references player: Oppo Udp 205 Signature for viewing Blu Ray and Comcast for Streaming Netflix. The Blu Ray film I used is Beauty and Beast because it has a lot of bright colours and contrast. Netflix: District 9.
In knowing what to look for, I started with the Airdream cable then switched to stock cable and back again to Airdream. The differences were not subtle. In contrast, you would notice that the sharp edges in the scenes of the Film where more smooth and soft with the Airdream. The colours seem more saturated and deeper. More even and not so flat looking as your Standard cable. As in the beginning scenes of Beauty and Beast, there is Bella who goes through the town. In this, some details animated and some that are real. I noticed with your standard cable that you will have problems getting the scene to work correctly, because of the level of information is not the same. Digital cable results
On the Airdream, the stage will have the proper level of detail, lighting and colour to make the different parts work as Intended. But Without this, you can more clearly see that the animated scenes seem fake and poorly detailed. They are making the Film look bad. There is also clearly more seen artefacts with the standard cable. Making the scenes look flatter and are more fatiguing to watch. The same goes for details in the low light of the movie. With your standard cable, there are less light and information, that make scenes look more doll and harsh. As with Airdream, they look more bright, lively and soft. Listened to Airdream cable in the same scene as before, in the movie "Beauty and the Beast".
Yes, there is a difference. In my setup, I noticed that the Airdream had a fuller/more vibrant sound. More extension in away. You got a smoother overall presentation if the music. With the standard cable, you would hear the different sounds more cut off and have less depth. Also, the transition between different types of sounds is not so smooth, which means that the quality of sound may vary depending on the source. And brings everything to life and more! All the details and realism are there, and I shudder as never before. Truly amazing! In a sense, the sound flows much better with the Airdream cable! Best from Eirik.
Ireland
Great audio cable Paul. The more information you get with the Airdream is worth investing. You not only get more out of the movie, but it so much more pleasing on the eyes to watch and things to hear. The vividness, the more contrast with soften edges and the more smoothly transition in motion, makes this HDMI the best cable for screening any movie! Blu Ray or Otherwise. Thank you again once, Paul, For making such an excellent cable! Showing how essential to have a high-quality cable that can make such a difference. Peter
If you have enjoyed reading 'Digital cable results', please share – thank you
Perkune home – Best Audiophile Cables Online