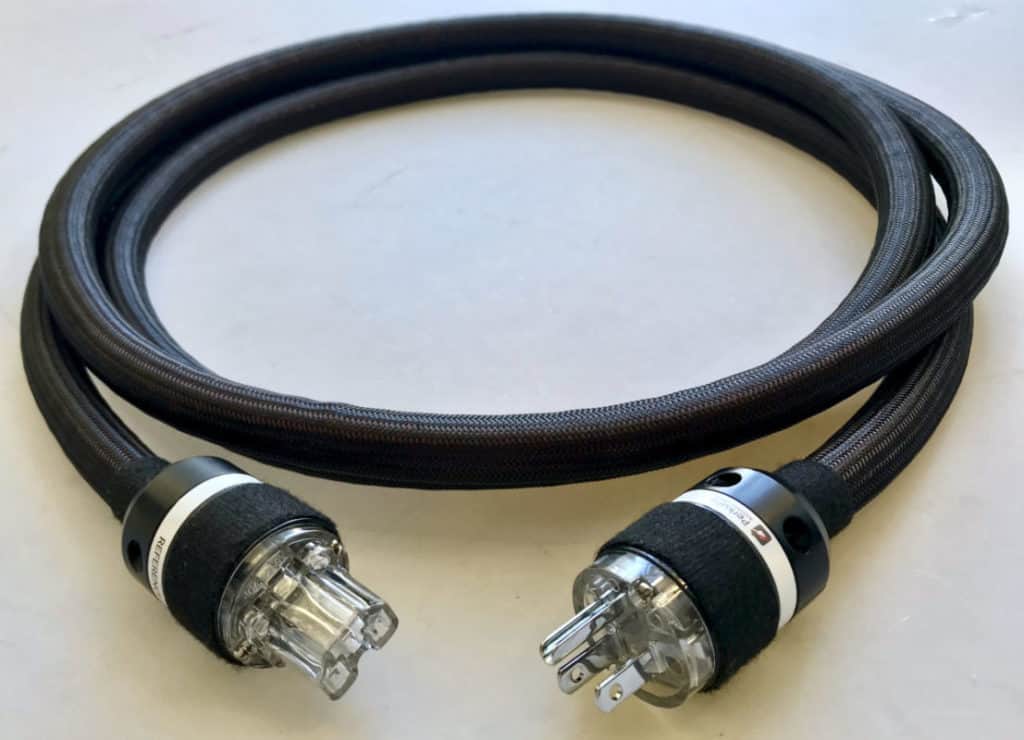 I'm writing this Reference power cable review while listening to Van Morrison's "Moondance" streaming on Qobuz. And, with the new Perkune Reference power cable. I am supplying current to my Valve Amp Co. Sigma 170i integrated amplifier. I have already submitted a review of the Perkune Reference bi-wire cables. Which, were fitted to my Talon Firebird speakers. And, already accurately conveyed my awe of Paul Goodwin's Perkune line of masterful audio cables. This review will share my observations of the power cord he supplied for my two-channel audio system
Reference power 
I was a disbeliever. And, thought the last leg of electricity from the power company to my amplifier, could not be dramatically improved. By merely replacing, the last 2 or 3 meters of that journey. And, how could a power cord make that much a difference?
Power
Paul was never impolite and allowed the power cable he sent to make up my mind. Like his other cables, the Reference power cable arrived quickly to me here in the USA. And, very well protected in a flight case, which reminds me that Paul spent most of his career on the road with the road's most famous rock bands.
Evaluation
To aid me in the evaluation, I invited a friend who enjoys audio over for a Saturday evening listening party. We started with him hearing the new Perkune Reference power cable already in the rig. And, found a song from Yes, entitled 'Roundabout', hosted on Qobuz   MQS, is fantastic in its presentation. My friend's statement after the song concluded, and after others in progression during the session, was very simple. He found the Perkune Reference power cable "beautiful."
Listening
I have had the opportunity to listen to many other tracks with the Perkune Reference power cable supplying current. And, without a doubt, this fantastic power cord has allowed my system (already a darn fine assemblage of audiophile-grade gear) to reach an even higher level of sound reproduction. Which, at least in my opinion, rivals that of the playback rooms of professional recording studios.
Level
To achieve this level of satisfaction for a price most audiophiles would consider reasonable (again, in my opinion) is an easy purchase to justify. And, as Paul told me, there's no risk. His cables either change your full appreciation of sound reproduction in your audio system (this time in your opinion, not mine) or you send them back.
Paul's line of Perkune Reference cables is fantastic. And, I hope you try a set from him. I doubt he has ever had a cable returned. And, I want to say great work and customer service from Paul at Perkune.
Chris Phillip (Founder) Thrust Magazine and Hollywood Amps, Florida, USA.
If you have enjoyed reading 'Reference Power cable review', please share with colleagues and friends – thank you.
 Perkune – Best budget Audiophile Cables