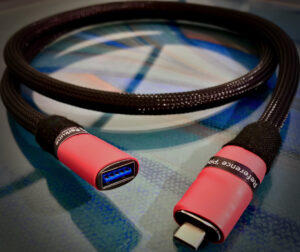 Special cables pricing is the result of customer requests. And, now I am making these items available to everyone! In this life, It often happens that people see something and they think it would be good to give it a try. But, who makes it and where to get it. And, luckily, can make absolutely ANYTHING!
 Special cables pricing
We all have our wishes and also like to experiment with different components. And, this is why I have decided to share these specials cables with you. If you have any special requests,  in the audiophile world, please let me know because I can help you to realise your dream!
Converter
Spade to banana converter – 97 Euros
Headphone
Stereo Jack/stereo Mini-jack – 397 Euros
OTG/USB
One-meter cable OTG with Micro USB – 297 Euros
Mini-jack
Two-meter cable Mini Jack/Mini-jack – 297 Euros
Schuko /IEC C7
Two-meter Schuko to IEC C7 connect – 297 Euros
HDMI
Three-meter HDMI cable – 197 Euros
Jumpers
Junior Jumper cable 25 cms – 197 Euros
Mobile
Mobile cable one-meter – 197 Euros
Please go to the price list in the section that you require.
Select the cable you want to purchase and press the 'ADD TO CART' button
Enter the coupon code (if applicable) and press apply
Press "PayPal" checkout and when the page opens fill in your details.
Select the country currency you want to pay in – easy as that!
Choose 'GIFT' as a payment method;
I thank you for choosing 'Special cables pricing' to upgrade your existing system. And, I am happy to work with you on price reduction, when you decide to upgrade again.
If you experience any problems, when making your payment, please contact me. And I will resolve the problem for you ASAP. Depending on the website traffic and time of day.
If you have enjoyed 'Special cables pricing ', please share with friends and colleagues – thank you for your support.
Perkune – Best budget Audiophile Cables