Introduction
Paul Goodwin from Vilnius in Lithuania sent me his latest speaker cables for testing. Paul Goodwin is the designer and owner of the Perkune Audiophile Cables manufacture, and the cables that came to me are the Supreme Special model which is currently the highest.
I don't think I need here for Stereo and Kolorowo, once again write that for a good few years Paul Goodwin has been sending me his new designs for listening. And any approval. To be honest, I have never been disappointed by Paul's cables – whether cheaper or more expensive. I think that Paul simply has an exceptionally good "ear" for cables, he can assemble and tune a good cable from many different components, i.e. one that "plays" well – and is reliable, forgiving and optimal in relation to many hi-fi audio systems. Most often, for this type of top cables, companies pay cosmic money, while Paul is trying to be decent in this respect. Although, in truth, its wires usually look like slightly better DIY, recently and in this respect, there has been a big improvement. The new Supreme Special speakers are the best example of this.
General impression and construction
As Paul explains, the Supreme Special is completely new construction. First, four internal cables (2.5 mm2) with full shielding were used. And secondly, the conductors are spiral wound, which increases the length of the cable from three to almost four meters – thus providing more air and space in the musical presentation. The Supreme speaker cable is equipped with the latest NextGen banana connectors, which is to ensure a perfect signal connection.
The cables are sent by the Lithuanian Post Office and then delivered by the Polish Post Office. Packed in a cardboard box, additionally wrapped in foil. The plugs are secured with mini plastic bags. The new Supreme Special is equipped with aubergine-coloured nylon braids. They are quite stiff, but not very. NextGen's gold-plated plugs have stretch heat shrinks. The "Perkune" rubber logos are glued onto the splitters. Antistatic pads are placed on the cables. In general, I rate the performance and aesthetics of Paul Goodwin's new cables very highly. Nice and clean made. Full specification below.
Specification
– Cable size: 20 mm
– Conductor: 4 x 2.5 mm2
– High purity Litz Copper wire
– Resistance: 0.004 Ohm
– Capacitance: 39.0 Pf
– Inductance: 0.13 uH
– Connector: Banana or spade (24K gold plated)
– Construction: Double Symmetrical – Helix
– Low-loss PE insulation
– Additional support elements made of PE
– Low induction for homogeneous high-frequency reproduction
– Primary and Secondary AirGap: DERAY-PBFSP
– Aluminum Foil sheathing
– Single AirTube with 'Teflon' binding (5 per cable)
– Outer sheath: Double layers CanuFlex PE-HB
– Anti-static pads (ATS) fitted (2 per cable)
Effective and neat manual work
"NextGen" banana plugs
Eggplant braid
Perkune is quite thick but medium rigid
The main amplifiers in this test were Lyngdorf TDAI-3400 and two mono power amplifiers SPL Performer m1000
Fyne Audio F702 speakers
Cabasse Murano Alto loudspeakers
A look at the entire listening room
Sound impressions
I connected the Perkune Audiophile Cables Supreme Special speaker cables to three pairs of loudspeakers: Fyne Audio F702, Cabasse Murano Alto and Living Voice Auditorium R3. The amplifiers are primarily Lyngdorf TDAI-3400 and two mono power amplifiers SPL Performer m1000 (plus preamplifier / DAC CocktailAudio HA500H or Fidelice Precision Digital-to-Analog Converter). The rest of the list of accompanying equipment is listed at the end of this text.
I will write right away that the new Perkune speaker cables are excellent cables! This is a high level of refined sonority known for its very advanced designs. And much more expensive, it should be added. The most important thing is the great balance of sound, which is manifested in the fact that the overall message is very harmonious, ordered and coherent. Nothing disturbs him, does not interfere, he doesn't blur. Everything is in place and at a specific time "here and now".
Space and sound stage are perfectly visible, and the music itself contains a lot of details and ingredients. Attention is also paid to fantastic transparency and imaging of individual apparent phenomena. The whole sound coherent, in a full, beautiful way. The background of the events is very well built: silky black, deep – no noticeable matting or turbidity. There is also more presence of microelements, various subtleties and details in the music. When using Perkune, the message coming from the loudspeakers seems to be clearer and more vivid, and at the same time also seems to be smoother. Powabniejszy.
The big advantage of the new Perkune is their advanced way of presenting the diameter. It is primarily a deep and warm colour, supported by brilliant dynamics and 100% realism. Medium tones sound dynamic, clear and unambiguous. They are dense and condensed, but in parallel, they have this wonderful lightness and delicacy resulting from the large amount of acoustic air located in its recesses and depths. The sound of the midrange is highly plastic, but with its individual "cells" filled with live oxygen. Organic air.
The instruments stand next to each other at different distances, do not stick to each other, do not overlap – they are precisely visible and vividly focused. They have a solid internal mass, but they are not fluffy. They are completely natural, maintaining authentic proportions and proper symmetries. Similar feelings apply to human voices, because they are charismatic and sonorous, although they have a clear structure and a clear texture. They sound full and tangible. Reliably and directly. Simply reference.
Perkune also significantly and favourably affect the substance and mass of low tones. The bass is deeper – more revealing and juicier. Better defined and stronger. With more breakthrough power, faster and faster. But not inflated or full. Optimum. With a higher level of resolution, this resolution is mainly manifested in the refinement of low tones, but without their warming – you can write that in a state of better selectivity (as long as the bass can be selective). The bass also receives more rhythm and 100% accuracy coordinated with it. Supreme speaker
Conclusion
If you are looking for a reference speaker for high-end class cables, then Perkune Audiophile Cables Supreme Special will be the optimal choice for you. They are characterized by unusual voices expressed naturally and visually. They have excellent selectivity and a sophisticated ability to fully reveal the sound of music. At the same time, they are internally disciplined and coordinated with the overall sound. Recommendation!
Price in Europe – EUR 2,297, for two 3-meter sections with "NextGen" plugs (i.e. about PLN 10,000).
Listening
system
Room: 30 m2 with partial acoustic adaptation, Vicoustic Wave Wood systems – 10 pieces.
Amplifiers: SPL Director Mk2 / SPL Performer m1000 / SPL Performer m1000 (preamplifier / DAC and two mono power amplifiers –
TU
test  ), Lyngdorf TDAI-3400 (
TU
test ), Haiku-Audio Origami 6550 SE (
TU
test  ) and Pathos Classic One MKIII (
TU
test  ).
Columns: Living Voice Auditorium R3 (
TU
test  ), Fyne Audio F702 (
TU
test  ), Cabasse Murano Alto, Martin Logan Motion 35XTi (
TU
test  ), Guru Audio Junior (
TU
test  ) and Studio 16 Hertz Canto One New SE (
TU
test)  ).
CD player: Musical Fidelity A1 CD-PRO.
Network players: Auralic Aries Mini, Pro-Ject Stream Box S2 and NuPrime Omnia S1.
DACs and headphone amplifiers: NuPrime DAC-10H (
TU
test  ), Fidelity Precision Digital-to-Analog Converter, CocktailAudio HA500H (
TU
test  ), SMSLSP200, Lampizator Amber 3 DAC (
TU
test  ) and Encore DSD (
TU
test  ).
Computers: Dell Latitude 7390 and MacBook Apple Pro.
Smartphone / tablet: iPhone XR and iPad Air 2.
Turntable: Nottingham Analogue Horizon (
TU
test  ).
Gramophone cartridges: Ortofon 2M Black (
TU
test  ) and Hana SH (
TU
test  ).
Phono preamplifiers: Musical Fidelity MX-VYNL (
TU
test  ), Fezz Audio Gaia MM (
TU
test  ), Fidelity Precision Phono Pre-Amplifier and Audiokultura Iskra 1 (
TU
test  ).
Tuners: Rotel RT-1080, Sansui TU-5900 and Tivoli Model One (
TU
test  ).
Cassette recorder: Nakamichi Cassette Deck 1 (
TU
test  ).
Minisystem: Pioneer P1-K (
TU
test  ).
Headphones: Fostex TH610 (
TU
test  ), Meze 99 Neo (
TU
test  ), Monoprice Monolith M1060 (
TU
test ), Austrian Audio Hi-X55 (
TU
test ), Ultrasone Edition 8 Classic and Focal Elegia (
TU
test) ).
Power conditioner: Xindak PC-200V (
TU
test  ).
Power strips: Solid Core Audio Power Supply (
TU
test  ) and ZiKE Labs Powerbox.
Accessories: Rogoz-Audio 3SG40 anti-vibration base (
TU
test  ), Rogoz-Audio 4QB80 speaker bases (
TU
test  ), Solid Tech Radius Stand speaker bases, Rogoz-Audio BW40 anti-vibration feet, Solid-Tech Radius Duo 3 audio cabinet (
TU
test  ), Harmonix TU-800EXi turntable mat (
TU
test  ) and Clearaudio Clever Clamp turntable pressing disc (
TU
test  ). QAR S-15 conditioner (
TU
test  ). Seven rods RCA plugs. Seven rods Speaker Jumper and bi-wire Perkune Audiophile Cables speaker adapters (
TU
test  ).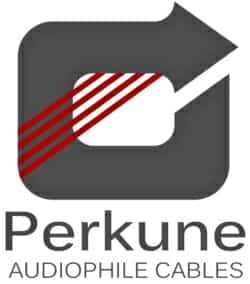 If you have enjoyed 'Supreme special speaker cables review' please share with friends – than you.
 Perkune Best Audiophile Cables Online