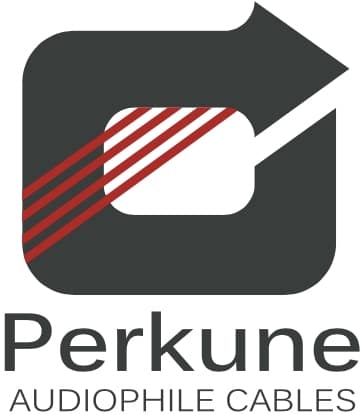 Audiophile Power Cables from Perkune, bring the sound of thunder into your listening room. Loudspeaker cables, Interconnect cables and Power cables. Also: USB, OTG, HDMI, Ethernet, Digital, and Optical. And, considered by many, the best audiophile cables online
My Audiophile Cables are Unique, exclusive, and hand made for the customer. And, not available in a regular market place. Also, my experience will show how to position and fine-tune your system for optimum performance. 
Testimonials 
Even though my computer, built as a working tool, colossal importance was sound quality. And, I adore working and creating with good sound. I installed the audio card Creative AE-9. And, From all cards I tried, this was the best. When I told Paul what sound system I had, he was intrigued. And, thought my PC sounded good. But, gave me some extra tips on how to improve my computer as a music player. Paul wanted to compare how my PC could sound with one of his cables. And, offered me to try the 'Matrix' power cable. My curiosity got the better of me. And, the first impression was unbelievable. I left all settings and volume the same, but now the music sounded louder, more transparent and brighter. And, the sound stage became more significant. Giving me so much pleasure, I can't stop listening. And, so happy I had the opportunity to improve my system – Antanas, Lithuania.
Sweden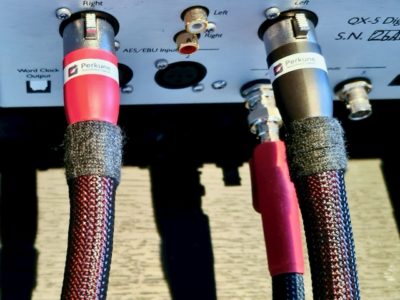 Hi Paul, and, now had the pleasure of listening to the new Reference 2 XLR interconnects. And, had a fantastic experience listening to my music. The music has more space and dimensionality in all directions. Every single sound effect has its place on the soundstage. Also, the ambience fils the room with ease, and the music all around you.

The vocals sound so sweet and clear, and with such emotion. And, hard to believe that signal cables could have this much impact. The Performer was literally in the room and played his or her heart out. Even on hard mixed music, you heard every tone and text. Truly remarkable!! To tie it all together, was a musicality that was just pure audio bliss

, Eirgile, Sweden. 
Norway
Hello Paul, I am using Focal 'Clear' headphones. And, pleased to receive the Reference headphone cables. From the first track I put on, the music has never sounded so good! The Richness in sound quality is just phenomenal! And, emotional tone I hear sets my mind deep into the music's soundscape. Letting me want to stay there! The vocal is highly detailed and more realistic with bass so rich and deep. I did not know what to expect when I asked you to make these for me, but all I can say is a big thank you. And, once again bringing such a groundbreaking performance with your cables! Thank you once again for  your help. And, making the music come alive and realistic in my headphones – Eirik, Norway.
The UK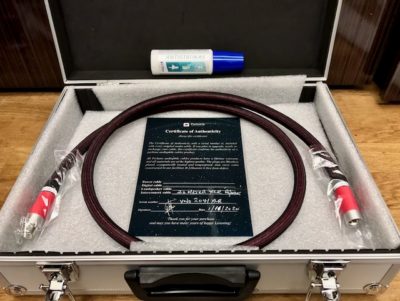 Hi Paul, and want to say that I am genuinely impressed by the Reference XLR cables. And, the first surprise was when I opened the parcel to find a great case. Also, how everything was all packed inside. But, when I connected the cables into my system, the sound I heard left me speechless! I thought my system was perfect, (as I spent a load of money) but oh how wrong I was! I plan to change all my cables over to your's – Stephen, London. Audiophile Power Cables
Canada
Hi Paul, The Power cable and digital cables arrived today. And, Fit and finish first class. The quality carrying case is a nice touch too. So far, I have plugged in the power cord into my parasound amp. And, the initial impression is favourable. I usually have difficulty hearing the difference in digital cables. In this case, the Perkune digital cable's sound improved the areas of transparency & dynamics. As compared to digital lines from Virtual Dynamics & Wireworld I had been using. With the addition of these two cables in my system, my modest system has been transformed. From a sound system to a simple music system with a high level of goosebumps & emotional involvement – I love perkune audiophile cables! Wayne, Canada. 
The USA
Hi there Paul, everything arrived in four days, which was great but, As the Sigma 170i integrated is not here until tomorrow, I plugged into my VAC Avatar Super (also a KT88). And, dialled up the Talon Hawks with the Talon Thunderbird sub and immediately noticed a striking improvement in bass and vocals. Also, from Qobuz and trying to bring only high-res files through the system, I put on Yes Roundabout in an MQS format to astonishing results. I am impressed. My larger Talon speakers now bring out a flaw you are working on removing from my system for me. A great set of bi-wire cables – Chris, Hollywood Amps, Florida.
Norway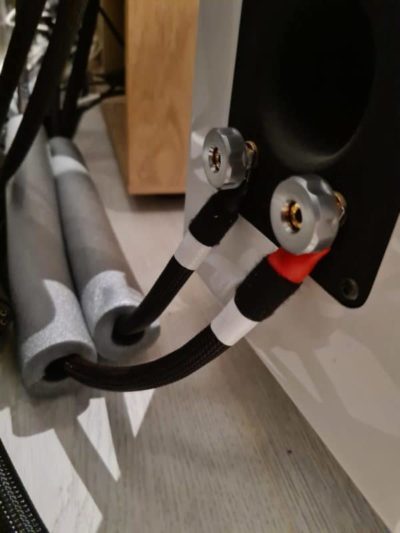 Hi, Paul, the new Reference "Separate" speaker cables make the music more alive. And, every instrument is active on its own. The Clarity is phenomenal, without losing any of the emotional impacts of the music. The soundstage is vast, but now with an incredible depth to it. And, ensures you get a more 3D effect with excellent transparency. Also, You are there in the first row. Not only that but together with the number of details and dynamical information, it sounds there is more music than I have ever heard, and, you notice the whole body flows. To use four separate cables to connect, it certainly seems to impact the sound positively, thanks once again as it has opened many new possibilities – Eirik, Norway. 
Audiophile Power Cables Results
Interconnect/ Power/ Speaker/ Digital/ Headphone
Technique
The techniques used by Perkune Audiophile Power Cables, reduce vibration, reflections and external interference. Making an impact on the sound heard at the loudspeakers. And, impressive to understand how these components were able to bring forth a cleaner, more defined and audiophile sound. You may have a professional system, an extensive system or a small start-up system, which can always be improved. Audiophile Power Cables
AirGap

 isolation (AGI) is the technique when Air is used to insulate. And, achieved by isolating the line from external interference. This process is similar to double glazing. Double glazing insulates the interior of a house to keep it warm. By Insulating the interior, the house isolates from external noise and vibration.

Aluminium

 foil shielding (AFS) Aluminium foil is 85% effective as a noise insulator. And, unwanted noise is picked up directly at the source. Aluminium foil absorbs sound, prevents further propagationAudiophile Power Cables
Static
Anti-static

 pads (ASP) The slow build-up of static charges is an insidious problem that undermines all audio and AV systems' performance—flattening perspectives, dulling colours, and inhibiting dynamics. We all know it's there, but we either ignore its impact. And, the solution was to fit Anti-static pads to the cables.

Teflon/PTFE

 Insulation (TVI) exploits that PTFE has excellent dielectric properties, especially at high radio frequencies, making it suitable for use as an excellent insulator in connector assemblies and cables.

Thermaflex 

protection (TFP) Designed to eliminate micro-vibrations from the floor and surrounding components. Normally, fitted around power cables, loudspeaker cables and Interconnect cables. The Iso sleeves included at no extra cost.
Cable

 resales 
Hi Bill. Speaker cables arrived today, and I am astounded by the quality of the sound. The sound was excellent, but I couldn't place the speakers as close to the rear wall when I used the thinner speaker cables. So I put the speaker cables in my system composed of Harbeth speakers wired up with the latest version of morrow sp4 speaker cables which retail for around $400 US. As the Harbeth speakers have only a single set of posts, I had to tape off one positive and one negative banana from each channel with masking tape. Nevertheless, the sound was spectacular and superior to the Morrow cables' tonal balance & soundstage right from the get-go. Wayne BC Audiophile Power Cables
Customer comments
Hi Bill, Cables arrived safe and a fantastic set of IC's. If you have any more Perkune products you wish to sell in the future, please let me know. Thanks, Paul.

Hi Paul, I got a quick call from the guy Keith Gillard that I loaned out the power cable. And, he said it was fantastic and the 3D soundstage great. I will call him back hopefully this evening to get the rundown, Graham.

Best audiophile cables online

Hi Paul, Here are Nelson's findings from Toronto. It's like removing a layer of dirt and fingerprints from the mobile screen with the power cord. The bad thing is if there's a bad recording, it is horrible! Hahaha. Thank you, for introduction – Nelson 
Audiophile Power Cables – The Best Value Online Perkune