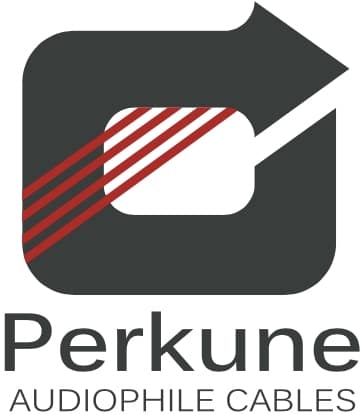 Perkune Audiophile Cables are Unique, exclusive, and hand made for you. Also, my many years of experience will show how to position and fine-tune your audio system for optimum performance. I offer: Audiophile speaker cables, audiophile power cables, audiophile RCA cables, , audiophile interconnect cables. Also, Audiophile power cords. Loudspeaker cables, Interconnect cables and Power cables. Including, USB, OTG, HDMI, Ethernet, Digital, and Optical cables. And I am considered by many to supply the best audiophile cables online.
NEW – Audiophile  Amplifier cable!
Testimonials
Norway
Hi Paul, I hope you are doing great. And here in Bergen, it's a warm summers day, and so lovely this time of the year. I have been listening to my new digital RCA cable. And I have to say, this cable is just incredible. The cherry on top!
First, I had a movie about 2 hours long and switched from my previous, AirDream 2 digital RCA cable for about an hour, thinking it was an excellent way to hear the difference.
But once I did the switch, the new digital reference sounded better. And, Knowing Perkune cables and what they can do, I  decided to let the cable bed in for about ten hours. And, when I then tried listening again, the difference was staggering! The sound from the new Digital RCA was nothing short of what I would call Digital Sweetness. It was much more profound in the bass, warmer in the sound and velvety smooth clarity! It is so good that when a movie has music, it's like you suddenly listen to hi-end stereo!!!
I love how the clean and transparent sound is now, as this is the best Digital cable I could ever imagine. The level of details this digital cable is capable of is just astounding!! And it keeps getting better, as I just rounded 24 hours on its use. Every time I use this cable, I am getting great experiences time and time again! Best from Eirik.
The USA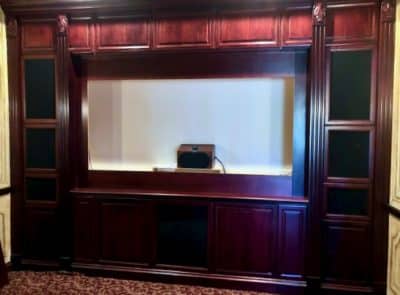 Some people spend all their budget on pre-amps, amps, and speakers. I'm here to tell you the signal-path chain can make an average system sound tremendous and a great system glorious. And, I will say, "You can count on Perkune Cables to bring your home theatre system (and your two-channel system) to a level that always brings a smile to your face and your ears". Hollywood Amps trusts Paul Goodwin's cables, and you will, too. Author: Christopher R. Phillip Founder, Thrust Magazine and Hollywood Amps Clearwater, Florida, USA.
Canada
Good morning Paul, and I finally had a chance to review the Reference 2 power cord. I have always loved the reference version and would put it up against anything. Still, this Reference 2 is an exceptional value. I settled to play my usual run of the mill tracks. Straight off the bat, I was "'wow, this is a serious game-changer" this was from the first few notes. They were so real, in space, lively, I love this, more music now, depth of field was beautiful, the image was lovely too, wow this is fantastic. But then I decided they don't get carried away; let's look for problems. The excitement of all the qualities may push your brain into not noticing issues, hmm I went through quite a few recordings, and again, I couldn't find anything that stuck out for me too to the bottom. Beautiful upgrade from an already excellent Reference cable. Graham, Edmonton
Australia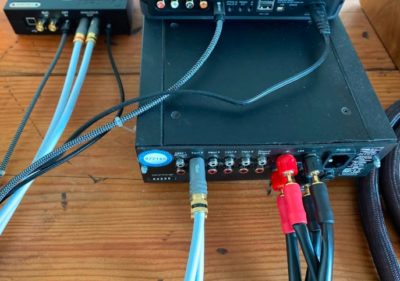 Recently we have up-graded our hi-fi equipment to a Hegel H90 Integrated Amplifier, a pair of Dali Rubicon 6 floor standing speakers and an Arcam CDS50 CD/SACD player. We had bought speaker cables from Paul previously and had been very happy with them. However, we saw the Matrix cables and to match the interconnects we got were the Matrix interconnects. We had Pauls previous speaker cables and a Nordost Blue Heaven set of interconnects BUT compared to what we were hearing from the new equipment it was UNBELIEVABLE in quality and clarity. The comparison with the Nordost cables was they sounded a little "thin" by comparison to the Matrix interconnects. We can't recommend Pauls cables and connectors more highly, well done Paul and keep up the great work, we are very happy customers. Joe Timmins Sydney Australia
British Columbia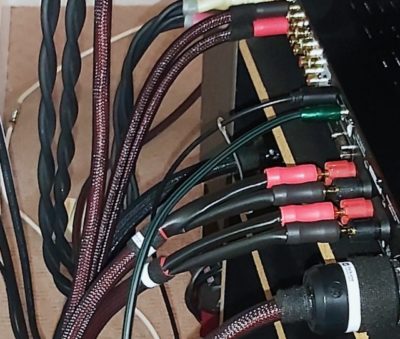 Hello Paul, and the Matrix power cord & speaker cables received last week are nicely burning in. And, I am very impressed with the sound. But, with the Matrix cables, I hear things I never heard before. Dynamics and Clarity are first class, and the soundstage extends well beyond the Harbeth speakers. Also, mids are fully fleshed out, and the bass is extended & tight. I was considering purchasing a subwoofer to augment my Harbeth P3 ESR's bass. But, that is no longer necessary. And, I thank you for saving me the cost of a subwoofer. I feel your new Matrix series of speaker, Interconnect and Power cables represent exceptional value for the money. And I am not aware of any similarly priced lines on the market today that compares sonically in their price range. Wayne, BC, Canada  Audiophile Speaker Cables

Lithuania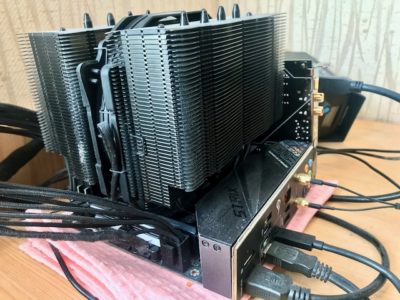 Hi Paul, and even though my computer, built as a working tool, colossal importance was sound quality. I installed the audio card Creative AE-9. And, From all cards, this was the best. When I told Paul, he was intrigued. And, I wanted to compare how my PC would sound with one of his cables. Paul offered me the 'Matrix' power cable. I left all settings and volume the same. But, now the music was louder, more transparent and brighter. After a week, Paul brought me his Reference 2 Power cable. The music played, and I leaned back to listen. The music was much smoother, with more separation in the vocals and instruments. A huge Sound stage was filling my room, and I heard detail and micro details all around me. The 3D feeling was sensational, and I was utterly stunned. I now understand the meaning of 'removing the garbage' from the music Antanas, Vilnius, Lithuania.

The UK
Hello Paul. And, I want to say I am very impressed by Matrix loudspeaker cables. Your cables have entirely changed the sound of my system. And, now hearing things I never heard before. These cables are detailed and have expression, and the soundstage fills my room. Also, the 3D is just mind-blowing. I thought it was great when I plugged in your Matrix power cable. The performance is now a huge step forward as the sound is the best. It has been over four years, and amazing how time passes so quickly. As always, you and your cables are doing great. And I will continue to tell my friends – Steve, Norfolk.

Sweden
Hi Paul, and, now had the pleasure of listening to the new Reference 2 interconnects. I had a fantastic experience listening to my music, which has more space and dimensionality in all directions. Also, every sound effect has its place on the soundstage. The ambience also fills the room with ease, and the music is all around you. The vocals sound so sweet and clear and with such emotion. And, Hard to believe, cables could have this impact. The Performer was literally in the room and played his or her heart out. And, even on complex mixed music, you heard every tone and text. Truly remarkable!! To tie it all together was a musicality, and just pure audio bliss, Eirgile, Sweden.
Audiophile Cable Results
Interconnect/ Power/ Speaker/ Digital/ Headphone/Testing
Technique

Audiophile Speaker Cables
The techniques used by Perkune Audiophile Power Cables reduce vibration, reflections and external interference. And making an impact on the sound heard at the loudspeakers. Also, impressive to understand how these components bring forth a cleaner, more defined and audiophile sound. AirGap isolation (AGI) is when Air is used to insulate—and achieved by isolating the line from external interference. This process is similar to double glazing protecting the interior of a house to keep it warm. And, by Insulating the interior, the house isolates from external noise and vibration.
Aluminium

 foil shielding (AFS) Aluminium foil is 85% effective as a noise insulator. And, unwanted noise is picked up directly at the source. Aluminium foil absorb sound, preventing further propagation

 

Anti-static

 pads (ASP) The slow build-up of static charges is an insidious problem that undermines all audio and AV systems' performance—flattening perspectives, dull colours, and inhibiting dynamics. And, we know it's there. But ignore its impact. And the solution to fit Anti-static pads to the cables.

Teflon/PTFE

 Insulation (TVI) exploits that PTFE has excellent dielectric properties, especially at high radio frequencies. And making it suitable for use as an excellent insulator in connector assemblies and cables. 

Thermaflex 

protection (TFP) Designed to eliminate micro-vibrations from the floor and surrounding components and naturally fitted around power cables, loudspeaker cables and Interconnect cable.
Reviews
Reviews from leading professionals
Customer comments and testimonials
Audiophile Speaker Cables, audiophile RCA cable, audiophile audio cables, audiophile interconnect cables, audiophile power cables, and audiophile power cords.
Perkune Audiophile Cables