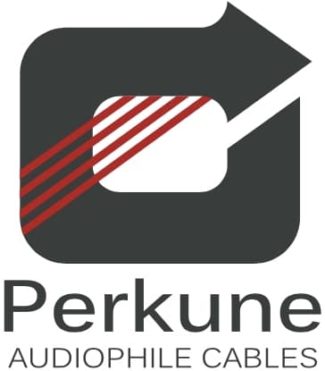 Perkune Audiophile Cables are Unique, exclusive, hand made exclusively for you. I offer Audiophile Speaker Cables, power cables, and interconnect cables. Digital, USB, OTG, HDMI, Network, and Optical cables. My years of experience will show you how to re-position your loudspeakers and fine-tune your audio system. 
And I am considered by many, to supply the Best Audiophile Cables Online!
The range

Audiophile Cables 
To view the range of cables, place your pointer on Cables (Top left). And a dropdown menu will appear. Next, look at this sub-menu and select the item, and the page will open. The page contains information, pictures and pricing with the 'add to cart' information button.
Reviews
To read a review, place your pointer on Reviews. And a menu will appear. Pick the assessment you wish to read, and the page will open.
Testimonials
To view a testimonial, place your pointer on Testimonials. And a dropdown menu will appear. Choose the cable you wish to read about, and the page will open.
Technique
The techniques used by Perkune Audiophile Power Cables, reduce vibration, reflections and external interference. Making, an impact on sound heard at the loudspeakers. Also, impressive how these components bring forth a cleaner, more defined and  dynamic musical presentation.
AirGap

 isolation (AGI) – when Air is used to insulate. Achieved by isolating the line from external interference.

Aluminium

 foil shielding (AFS) – is 85% effective as a noise insulator. And unwanted noise is picked up directly at source. Aluminium foil absorbs sound, preventing further propagation

.

 

Anti-static

 pads (ASP) The slow build-up of static charges undermines all audio and AV systems' performance—flattening perspectives, dull colours, and inhibiting dynamics. And, we know it's there. But ignore its impact. 

Teflon/PTFE

 Insulation (TVI) – PTFE has excellent dielectric properties, especially at high radio frequencies. And making it suitable for use as an excellent insulator in connector assemblies and cables. 

Thermaflex 

protection (TFP) designed to eliminate micro-vibrations from the floor and surrounding components. Fitting around power cables, loudspeaker cables, and Interconnect cable.
If you enjoyed reading 'Perkune Best audiophile cables', please share with friends – thank you
Perkune Audiophile Cables – Best Audiophile Cables Online