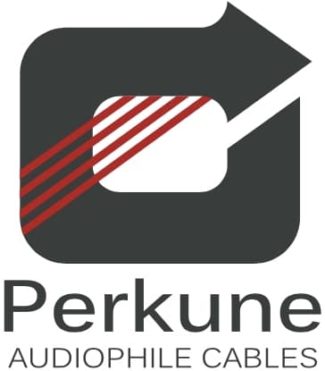 Best Audiophile Cables from Perkune Audiophile Cables are Unique, exclusive, and hand made for you. Also, these cables are a LIMITED EDITION. And if you are looking for a neutral cable providing the best performance, and best value for money, then look no further. I offer Loudspeaker Cables, Power Cables, and Interconnect Cables. Digital, USB, OTG, HDMI, and network cables. And can advise on how to re-position your loudspeakers and fine-tune your audio system. I have spent the past twenty years working with audio cables, and really LOVE what I do. And people say that I make the Best Audiophile Cables, and a cut above the majority of cables in the market place!
Audiophile new additions
CAT 8 Network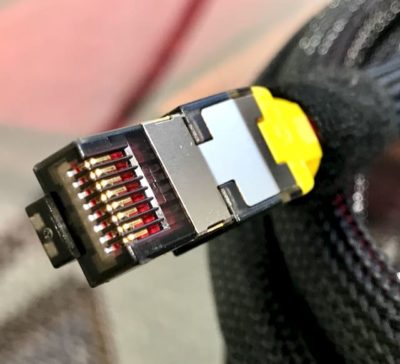 The Cat8 Reference PRO network cable is a must for the serious Audiophile. And has to be tested to hello the extra performance i=the cable offers. The Cat8 Reference 'PRO' cable uses the latest technology and operates at 25G/40. And it was manufactured and tested following ISO and TIA standards for a Cat 8 cable. Also, the Reference 'PRO' network cable is a Tripple shielded S/FTP Ethernet Cable with gold plated connectors (RJ45 M/M) and hassle-free locking tabs. And is ideal for installation in areas that require high data transfer speeds exceeding 40Gbps.
Power cable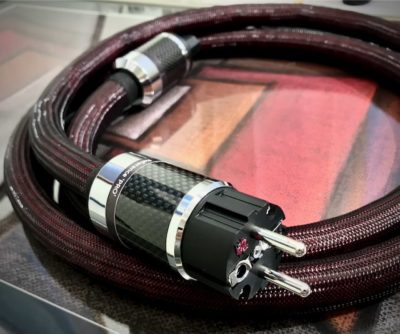 The importance of a high-quality power cable is a crucial part of a HiFi system. And responsible for running each component to achieve and determine the maximum performance. The Reference 'PR0' power cable not only eliminates EMI and RFI but promotes a faster rise time in the 50/60 Hz cycle. And assures quick and stable delivery of the AC necessary for optimal results. In addition, this revolutionary power cable produces an overwhelming performance upgrade. Furthermore, the Reference 'Pro' power cable offers low noise floor and black background.

Interconnect
By using a two meter interconnect, It was no surprise the Reference 'PRO' interconnect improved the system's transparence and resolution of detail. Those attributes are the strong points of my cables, allowing speed and precision with which they reproduce dynamic and tonal transients.
Having the Reference PRO in your system makes it possible to 'see,' into the soundstage and feel musical emotions even more, as the 3D images present them selves in even greater detail to you. And the result is a truly exciting experience!
Loudspeaker 
T
hree-meters in length is the optimal size for a loudspeaker cable to be. And allows the cable to reproduce signals in the best quality possible.
The Reference PRO loudspeaker cable, combines conductors of 2.97 mm2 with multi level 'AirGap' technology. And with OFC 99.9999%, having a resistance of 0.0057 Ohm/meter, it is no wonder the sound is absolutely spectacular and must be herd to be fully appreciated!
Customer testimonies 
British Columbia
I didn't know what to expect with this power cable from Paul as it was replacing a stock power cable to my new MCRU P/S to my Pro-Ject XTension 10 Evolution TT. I recently upgraded to the a/n P/S, which made a world of difference in performance from the original wall adapter P/S. In addition, the sound stage was much more detailed and dynamic, so when Paul suggested changing out the power cable with The new Matrix 'PRO'. And, I thought, really, how much improvement could it make?
As usual, and I never should have doubted it, this cable takes the soundstage and dynamics to another level! I am astounded by the overall detail and, in particular, the vocals. I listened to the latest Tony Bennet and Lady Gaga lp, Love for Sale. The songs resonate magically through the recording above and beyond what I heard with the old cable, especially Gaga's! The soundstage opened up and was much more present with amazing detail. Okay, I keep thinking that my system can not sound any better. WRONG, this has relaunched it. Well done, Paul. Your cables continue to overwhelm me. And I am hearing out so much more of the emotion from the music. And, what this is all about! 
Naim Nap 300 DR, Nac 272, XPS DR, Gold note PH10 phono stage, Gold note PSU-10, Dynavector XX2 Mk II Cartridge, PMC Twenty 26, Perkune Reference Tri Wire Speaker Cables, Perkune Reference XLR from the phono stage to 272, Perkune Reference 2M Power Cables x 2 to 300 P/S & XPS DR. And of course now the new Matrix PRO power cable and a great sounding set up. Bill Long, Procter, B.C. Canada.
Oman
Hello Paul and just want to say how pleased I am with how my system is now sounding. And your cables certainly have done a great job. It seems like there is more of everything in the music and the quality have really improved big time. I know that Bose are not the easiest of speakers to do thins with but your cables have just brought out more than I could of ever imagined, and thank you so much – Sudakar, Oman
The USA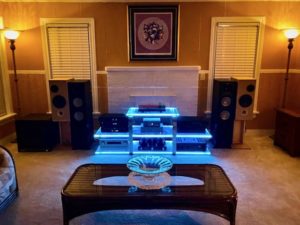 HI Paul, and totally amazed at what your cables have done to my sound. This is heard my me and my wife who is a complete Skeptic. My sound is now warm and alive with realism and musical expression that I have never heard before. How can a cable do this I wonder. I have spent money in the past on cables with big names and only my friend tell me about you made ne get in contact. Thank you so much for what your cables have done and recommended – Josh Parker, USA
Norway
Hi Paul and just want to thank you for helping me with my speaker positioning. This has made such a difference too my sound and it is hard to understand how you are able to do this by just looking ate a picture from half way around the world.  The results now are better focus and image positioning. And also more bass which is cleaner and not wooly like before. Also, I feel more information in the room, and the details seem to fly past and gives me a 3D effect which is great experience. OR maybe it was the latest Matrix 'Pro' power cable – Thank you very much for you help – Eirik, Bergan, Norway.
Denmark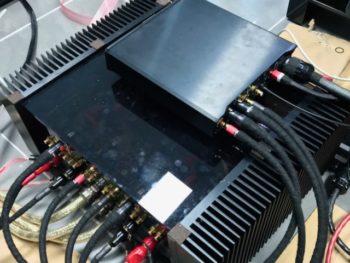 Hi Paul and I have to say I have never experienced anything as I have with these latest Matrix S cables. I have used your cables for the past three years. And started with a power cable which, changed my thinking. I guess I have been upgrading every time you introduce something new. And am at a stage when I thought it could not get better. But how wrong I was! These new 1.5-meter Matrix S interconnect cables are in a league of their own. The transparency and quality are the best I have ever heard, which makes the vocal so lifelike. And, as if the artist is here in my listening room. Also, the same applies to XLR connections as these show the minutest of details, some of which are entirely new for me. Bravo Paul, you have done it yet again – Edvinas, Odense, Denmark
Lithuania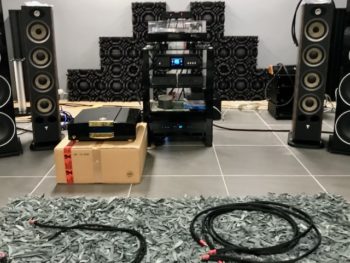 I must say the sound from an audio system depends on its weakest link. And if the amplifier (like we used costing 26K) and speakers (costing 9K). Plus the DAC and transport (costing 4K) and, not forgetting, cables and power cables (costing around 4K). One would expect the sound to be just outstanding. However, if you were to try and save money by using cheaper cables, you would indeed feel a drop in sound quality. And the cable testing article you wrote has opened my eyes and my ears, and a great audiophile experience  – Tomas, Vilnius, Lithuania
United states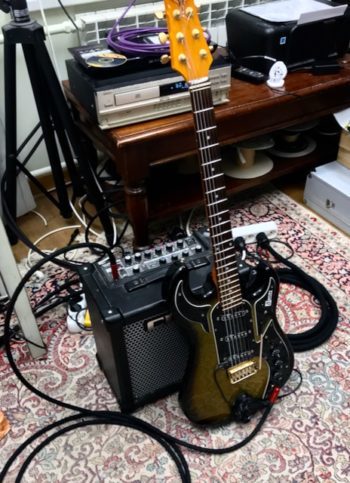 Hi Paul, and my first experience with Perkune was the purchase of a two meter Guitar power cable. And I must say how impressed I was this wonderful sounding cable. In so much I decided to try the Amplifier cable. And once again, I was amazed at what this amplifier cable does. My electrical guy worked on one of my old Gibson amps and removed the old power cord. And then, he was able to fix the new power cable onto the amp. And when I turned on the amp, I noticed how quiet it was, and non of the humming noised it had before. I plugged in my old Gretch flat body and started to play. Bloody hell, was that me making the sound because it was so alive and open. Everything was cleaned clear, and the sustain just went on and on. What a fantastic sound, and I am just so happy – Thank you so much. Scott, Florida, USA 
Canada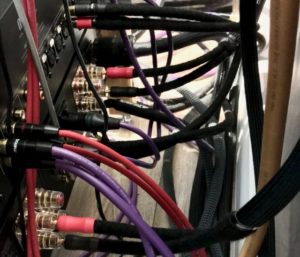 Hi Paul, and let me start by saying that my stereo system has never sounded better. My initial investment in the Matrix-S power cords was my first step. And a significant leap forward in sound fidelity. It would help if you gave your head a shake for those who thought power cords don't make any difference because they don't carry a musical signal. Trust your ears. The Matrix-S power cords made a massive difference in the music's sound stage, detail, and depth. And If you are using stock power cords that came with your equipment you just have to try these amazing audio cables. Highly recommended – Larry, British Colombia.

Australia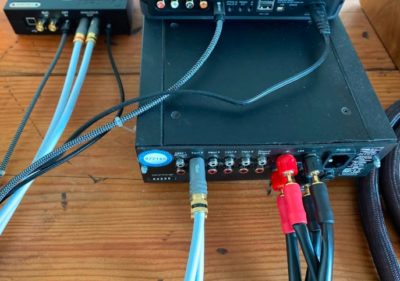 I recently upgraded my hi-fi equipment to a Hegel H90 Integrated Amplifier and a pair of Dali Rubicon 6 floor standing speakers. Also, I bought an Arcam CDS50 CD/SACD player. We had purchased speaker cables from Paul previously and have been very happy with them. However, we saw the latest Matrix speaker cables and the Matrix S interconnects. We had Pauls previous speaker cables, and a Nordost Blue Heaven set of interconnects. However, compared to what we heard from the new Matrix S cables, it was UNBELIEVABLE in quality and Clarity. Also, the Nordost cables sounded 'thin' by comparison to the Matrix cables. We can't recommend Pauls cables more highly and great work – Joe Timmins Sydney Australia.
Technique
The audiophile techniques used by Perkune Audiophile Power Cables reduce vibration, reflections and external interference. Thus, making an impact on the sound heard at the loudspeakers. Also, impressive how these components bring forth a cleaner, more defined and dynamic musical presentation. Best audiophile cables
AirGap isolation (AGI) – Air is used to insulate and achieved by isolating the line from external interference.
Aluminium foil shielding (AFS) – is 85% effective as a noise insulator. And unwanted noise is picked up directly at the source. Aluminium foil absorbs sound, preventing further propagation.
Anti-static pads (ASP) The slow build-up of static charges undermines all audio and AV systems' performance—flattening perspectives, dull colours, and inhibiting dynamics. And, we know it's there. But ignore its impact.
Teflon/PTFE Insulation (TVI) has excellent dielectric properties. And suitable for connector and cable assemblies.
Thermaflex protection (TFP) eliminating micro-vibrations from the floor and surrounding components.
If you enjoyed reading 'Perkune Best audiophile cables', please share with friends and colleagues – hank you
Perkune – Best audiophile cables online!