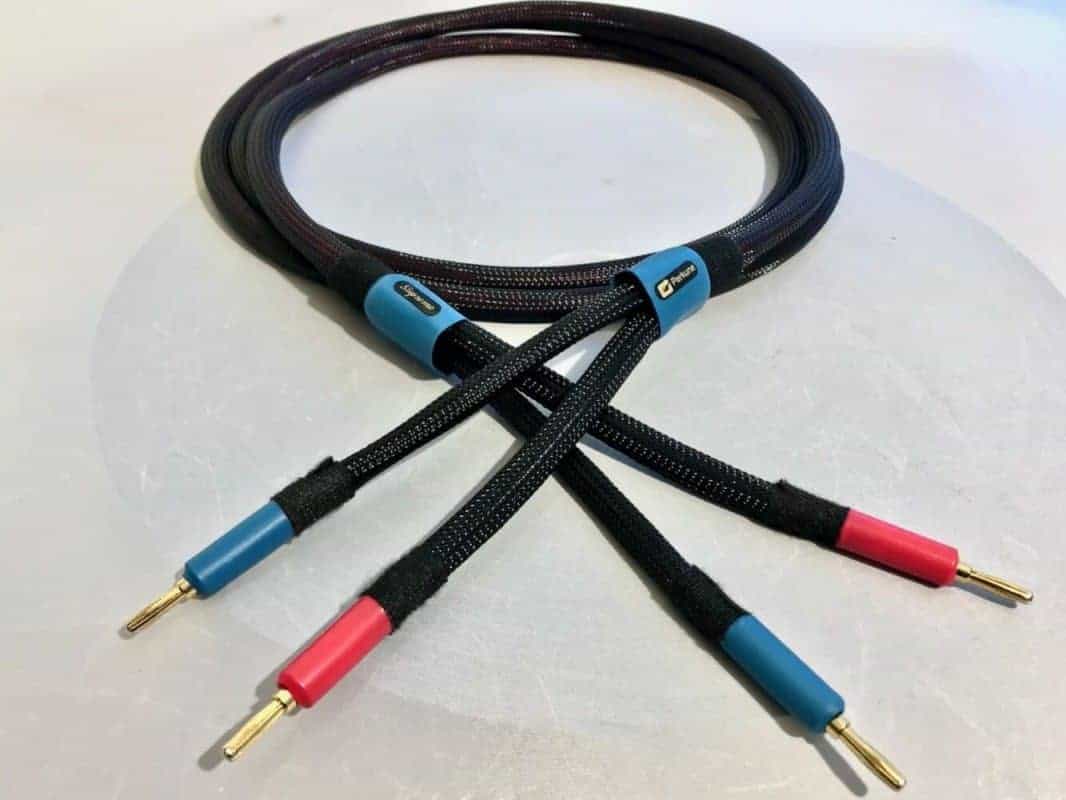 The Supreme Loudspeaker cable Supreme loudspeaker cable, introduced in January 2020, could be the last cable you will ever buy. And designed by professionals with a lifetime of experience. Also offering the highest level of performance at this price point in the market place. The Supreme loudspeaker cable, consists of two pairs of twisted wires, with a PE Network Jacket holding the wires tightly together. And the design used is a helix configuration which means, increased internal cable length. The insulation is high quality, solid PE (Polyethylene). And, the elaborately finished cable offers a robust, dynamic, and clear sound without distortion. 
Supreme loudspeaker cable
Litz wire is a particular type of multi-stranded cable, used in electronics to carry AC at radio frequencies. And designed to reduce skin effect and proximity effect losses in conductors used at rates up to 1 MHz. Also, the conductors are spiral wound, which increases the cable length from three to nearly four meters.
Connections
The 'Supreme' loudspeaker cables employ 24K gold plated banana plugs. The plugs are solid-bodied, anti-corrosive, and "Pushfit," making for excellent contact. And the cable fitted with the banana connections or the 24K gold plated angled spade terminal blades. Which, are 2.0 mm thickness, 15 mm external width, and works studs from 5.0 mm to 9.0 mm. And, again give perfect contact for optimum performance.
Anti-static pads
The slow build-up of static charges is an insidious problem that undermines the performance of all audio and AV systems. And are flattening perspectives, dulling colours, and inhibiting dynamics. We all know it's there, but we either ignore its impact or give up on dealing with it as It becomes just "too difficult."
Perkune audiophile cables are aware of this problem, primarily in terms of the surface effects of static build-up on cable performance. And to combat static; the audio cables fitted with Anti-static pads. Also, with every audio cable, a plastic bottle of anti-static liquid is supplied. The fluid can be sprayed over the surface of audio cables and equipment to disperse existing static charge as well as inhibit future accumulation. And the effects are easily heard, with a dramatic increase in the sense of life and presence, greater transparency, and broader dynamics.
Performance
The Supreme loudspeaker cable has its unique sound. Deep rich bass, with a warm and full middle range with outstanding high frequencies. And the cable is in a class of its own and must audition to be fully appreciated. The price of the cables offers excellent value for money. And, The Supreme loudspeaker cable brings a new level of energy and excitement into your music!
Specification
Cable size:  15 mm
Conductor:  2 x 2.5 mm2  
High purity Litz Copper wire
Resistance: 0.014 Ohms
Capacitance: 39 pF
Inductance: 0.13 uH

Connector:  Banana or spade 
Construction: Double Symmetrical (helix)
Low-loss PE insulation
Low induction for homogeneous high-frequency reproduction
AirGap: DERAY-PBFSP
Aluminium Foil sheathing
Outer sheath: CanuFlex PE-HB
Anti-static pads (ATS) fitted 
Pricing
2 x 3.0 meter – Banana or spade connection 1797 Euros
2 x 5.0 meter – Spade or banana connection 1997 Euros
Customer  testimonials
If you have enjoyed 'The Supreme Loudspeaker cable,' please share it with friends – thank you.
Perkune – Best budget Audiophile Cables