The Audiophile ultimate gold headphone cable is an extension cable. The cable is constructed using silver-plated, OFC multi-core conductors. The conductors are covered with the Airgap technology precision process. This technique greatly reduces external interferences from components and other cables. Resulting in increased signal speeds and accuracy in signal transfer. It has been reported the cable actually improves the sound heard from the headphones. The Ultimate headphone extension cable provides a natural and articulated performance from your existing headphones.
Three meters – GOLD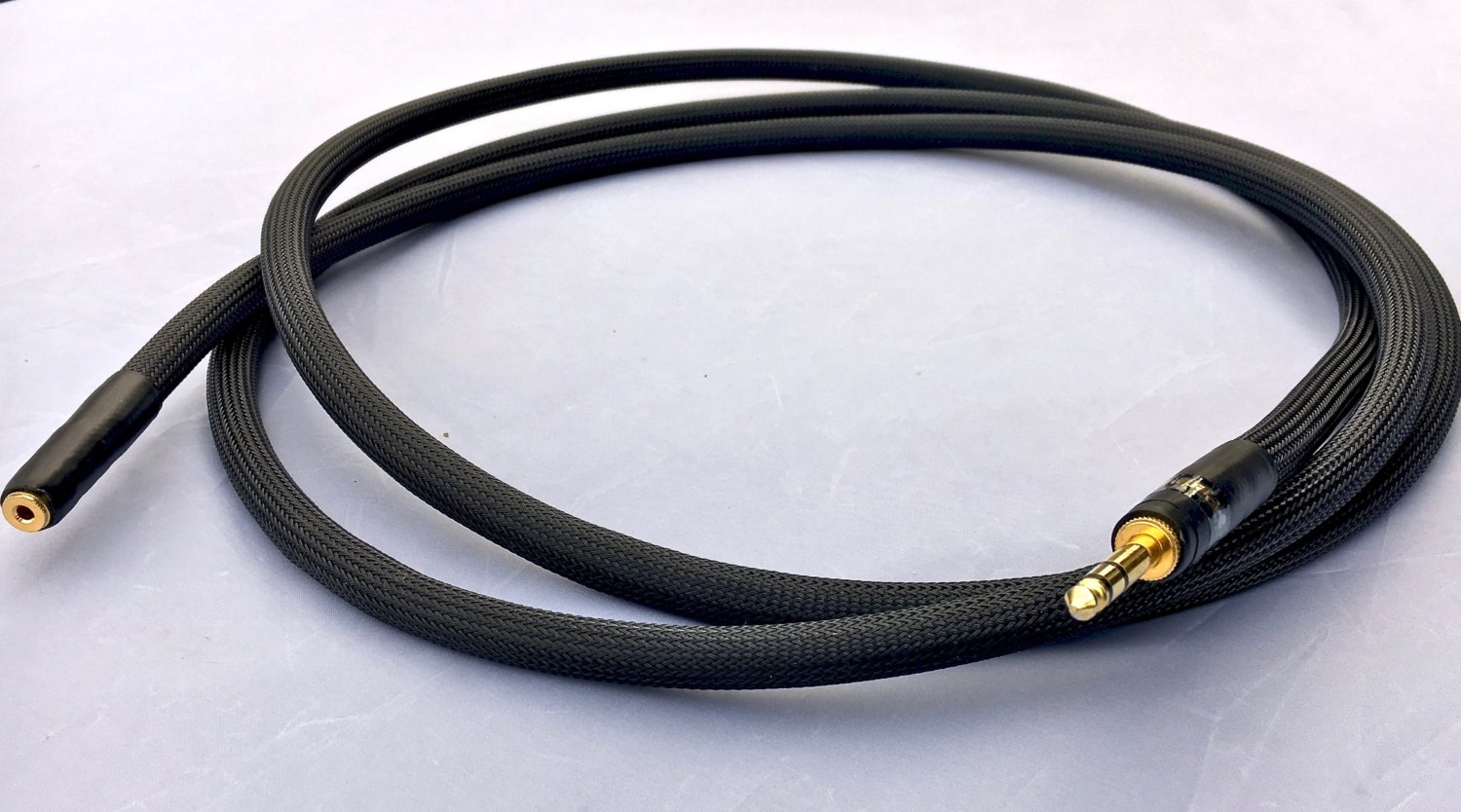 This cable must not be confused with normal extension cables. Top quality components are used in construction. Depending on the application, cables can be adversely affected by EMI/RFI/ESI or signal interference. Insulation alone provides no protection from signal interference. To combat the effects of signal interference, hence the addition of three-level AirGap isolation. proper shielding is vital – read more
The cable is fitted with 24k gold-plated Standard stereo jack 6.3 mm. But, can also be fitted with 24K gold-plated Mini stereo jack 3.5 mm.
Cable Specification
Cable Diameter: 14.0 mm. Type: Noiseless. Conductor size: 0.35 mm2. Conductor number: Three, Plated OFC High-Purity 99.99%. Construction: 11 x 0.2 mm strands. Resistance: 0.060 Ohms/meter. Capacitance: 55 pF/meter. Insulation: Compact PE with, tinned copper braided shield giving 90% coverage. Primary AirGap: DERAY-PBFSP. Secondary AirGap: DERAY-PBFSP. Outer AirGap: DERAY-PBFSP. Outer sheath: CanuFlex PB-HB. Certificates: RoHS 2002/95/EC, 2011/65/UE, CEI 20-22/11
The Audiophile ultimate GOLD headphone cable comes with a lifetime warranty.
**

*
To read customer testimonials click here
To see price list click here
If you have enjoyed reading this Audiophile ultimate gold headphone cable blog, please share with friends with the buttons below – Thank you.