The Perkune Anti-vibration VibaPad. The VibaPad can be used anywhere in the audio system. The VibaPad is a polyether-based, polyurethane material, combining vibration isolation and vibration damping. Vibrations are reduced by up to 50% allowing you to hear more of the music!
The Anti-vibration VibaPad has a superior damping coefficient, compared to any other polymers. The operating temperature range is -20° to +160° Fahrenheit (-29° to 72° Celsius). Unlike fluid-based shock absorbers or foam products, the Vibapad absorbs shocks efficiently for millions of cycles.
The VibaPad application ~
The Perkune Anti-vibration VibaPad can be used for Power amplifiers, Power conditioners and Power filters. Also Pre-amplifiers, receivers, tuners, turntables and Laptops.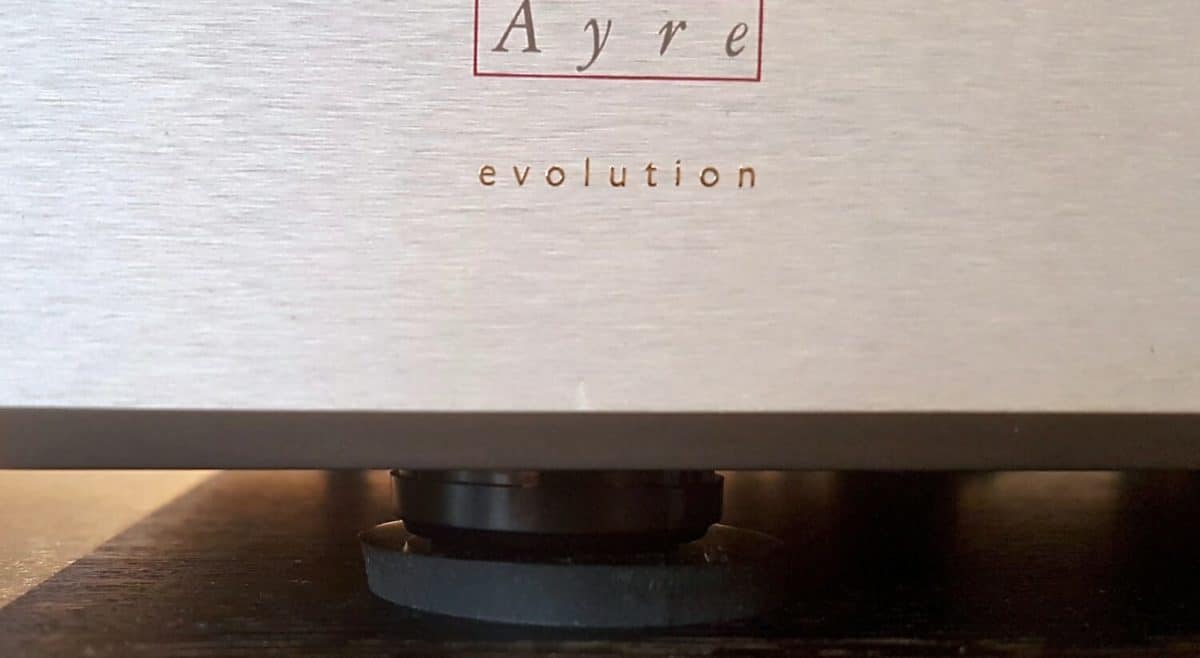 The VibaPad can be uesd to isolate Blu-ray players, CD plavers, Media players and DAC's.
The VibaPad can be used as a stand alone item or in conjunction with other manufactures components. Nordost, SoundCare, Chord, Dali, Michell, Pro-ject, Townsend, Virbopod etc.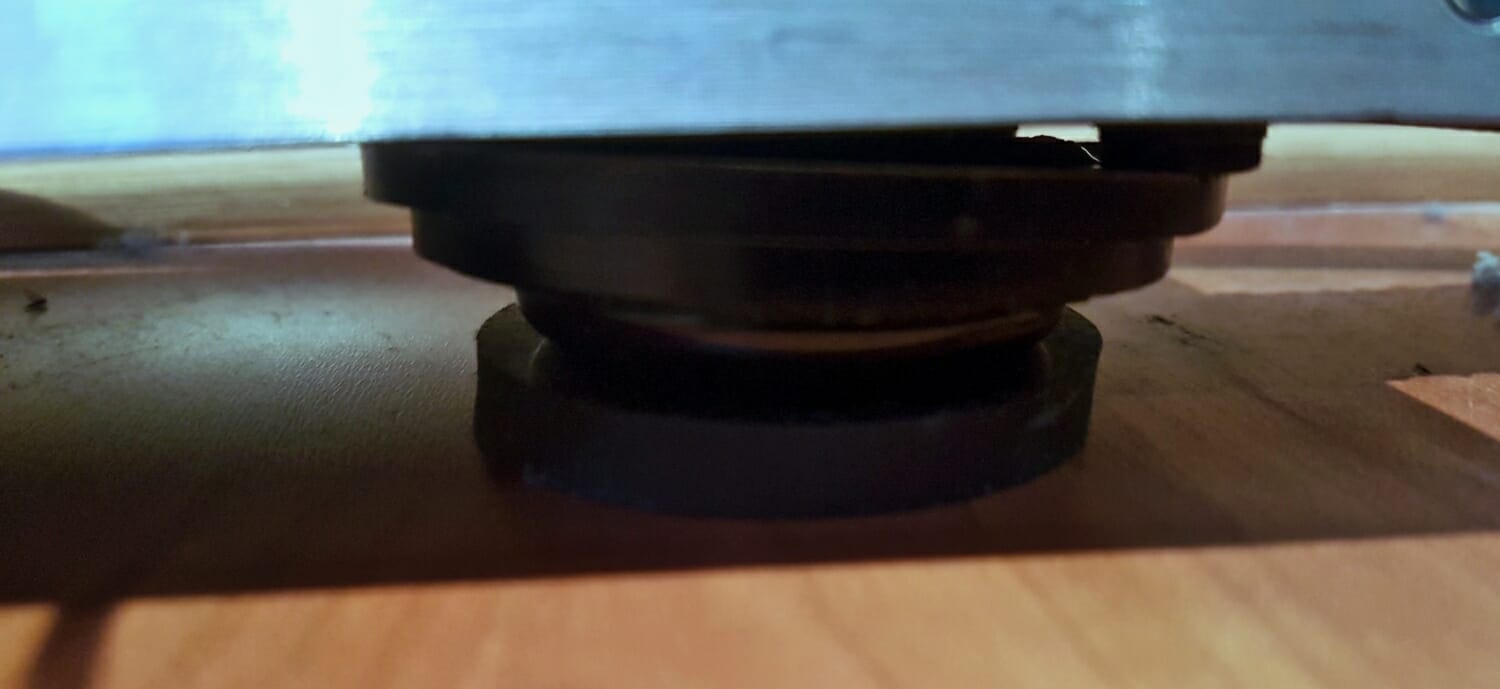 The VibaPads can be used as a single item or can be placed onto of each other (doubled up) to give an even better audio sepration in yoiur musical presentation.
The Vibapads can be used under any other similar product because the VibaPads do what others can't do! This is because of the material of which the VibaPads are made.
There are no restriction or limitation because the VibaPad has a safe working capacity of up to 95 Kilograms.
The VibaPads can be fitted under Loudspeaker cables and Power cords to keep these items off the floor.
The VibaPads, help keep the muddying effects of vibration out of the signal chain. Allowing for cleaner, purer audio and video signals.
Today there are many ways to improve a person's audio system. This is a cost effective way to improve the sound from your audio system without breaking the bank!
Specification ~
Diameter: 50.0 mm, Thickness: 6.35 mm, Durometer: 70, Material: Sorbothane.
The Anti-vibration VibaPad can be used under components of up to 95 Kilograms. Four VibaPads are recommended for component stability.
How to use – VibaPads ~
Select three or four VibaPads and place on the selected surface.
Remove the clear plastic protection covers.
Take the component you want to isolate and place on top of the VibaPads.
Make up and connect the audio cables.
Sit back and enjoy the improvements.
To read about Sorborthane – please click here
To read VibaPad results please click here
Price ~
The price of a VibaPad is 12 Euros, which make a very cost effective method of improving your system sound!
**

*
If you have enjoyed reading about the Anti-vibration VibaPad, please share with friends by using the buttons below. Thank you for your support