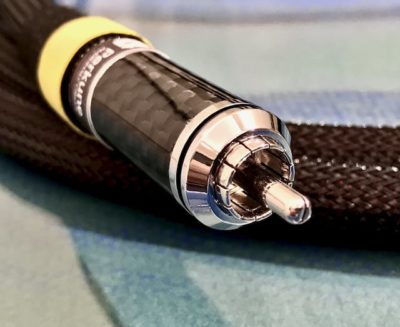 The Reference PRO digital cable offering improvement in signal quality, and signal speed. Assembled using dual 'AirGap' isolation and external Antistatic isolation material. The reference PRO digital cables makes a big impact on the sound heard at the loudspeakers. The addition of the latest Rhodium-plated and Carbon fibre professional connections offering, the perfect signal transmission. And another addition, PTFE shielding to inhibit micro-vibration and interference is the perfect solution when used in subwoofer applications. Allowing you to hear the complete overall result and depth of sound.
1 Meter – RCA connection 797 Euros
2 Meter – RCA connection 997 Euros
3 Meter – RCA connection 1297 Euros
Reference Performance  

PRO
The Performance of the Reference PRO digital Cable has raised the bar yet again. Allowing you to hear and feel the music in a new way. This new level of performance resulted from the  improved signal speed of the cable. Thus allowing a more significant effect on the music heard. Also, the image positioning and focus are now razor-sharp and spot-on. And as a result, it will allow total transparency and give you a full 3D effect. As a result, you become aware of even more detail and micro-details. And bringing a higher level of involvement to your overall listening experience. If you are a movie lover or a deep bass lover, the Reference PRO is the perfect choice. And brings forth the complete picture of the performance.
Digital shielding
O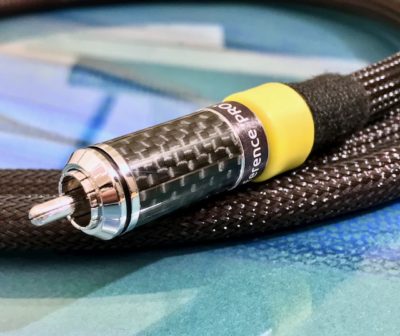 The use of Rhodium/Carbon fibre connections on the Reference PRO digital cable has the effect of removing the cotton wool from your ears! And the word crystal, when applied to sound reproduction, is a genuinely desirable thing. When you describe a good system as "crystal-clear," for instance, you're referring to its ability to offer an open and transparent window into the original recording event. You might also use this phrase to suggest a lower noise floor, less distortion, or anything else that gets you, the listener, closer to the music you love. 
Specifications
The Cable size: 10.0 mm

Cable lengths: 1, 2 or 2 Meters

Conductors: Single core, High-purity 0.99997 OFC 

The conductor: 17 AWG/solder-free

Connections: Solid screw plugs, Rhodium/Carbon fibre

Resistance: 0.004 Ohm/meter

Impedance: 75.0 Ohms

Shielding: Aluminium foil/ Braided layers

Insulation: PVC/PTFE

Low-loss PE with PVC Jacket

Subwoofer compatible

Antistatic static pads x 2
Customer testimonials
If you have enjoyed reading, The 'Reference PRO Digital cable' please share with friends and colleagues – thank you.
Perkune – Best budget Audiophile Cables