The Reference PRO digital, and the source component is the most important item in the audio chain. And whether CD, DAC or streaming, full attention must be given to your cable. Also, the Performance of the Reference PRO digital Cable has raised the bar yet again. Allowing you to hear and feel the music in a new way. And this new level of performance resulted from improved signal speed from the cable. Also, allowing a more significant effect on the music heard. And the image positioning and focus are razor-sharp and spot-on. Also, as a result, will allow total transparency and give you a full 3D effect. 
The Reference PRO digital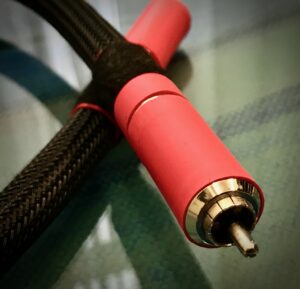 The Reference PRO digital, has carbon fibre connections which are Rhodium plated. And have a full locking function. Also giving perfect connections for digital operation. The cable can be made with BNC/BNC, RCA/RCA or RCA/BNC. Also, you will find today that many components are still fitted with BNC connections, usually in film and video. And, makers of professional audio items still prefer to use the BNC connections. Also, If you are a movie lover or a deep bass lover, the Reference PRO is the perfect choice for you!
Carbon Fibre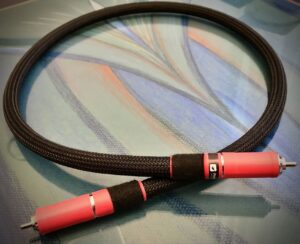 The use of Rhodium/Carbon fibre connections on the Reference PRO digital cable is perfect. And has the effect of removing the cotton wool from your ears. Also, when you describe a good system as "crystal-clear," you are making a statement, And referring to its ability to offer an open and transparent window into the original recording event. Also, you might also use this phrase to suggest a lower noise floor. And less distortion, or anything else that gets you closer to the music you love. 
Specifications
The Cable size: 11.0 mm
Conductors: Single core, High-purity 0.99997 OFC 
The conductor: 17 AWG/solder-free
Connections: Solid screw plugs, Rhodium/Carbon fibre
Connecter: RCA/BNC
Resistance: 0.004 Ohm/meter
Impedance: 75.0 Ohms
Shielding: Aluminium foil/ Braided layers
Insulation: PVC/PTFE
Low-loss PE with PVC Jacket
Subwoofer compatible
Antistatic static pads x 2
Pricing – Buy now
1 Meter – RCA connection 497 Euros
2 Meter – RCA connection 547 Euros
3 Meter – RCA connection 597 Euros
If you have enjoyed reading, The 'Reference PRO Digital cable' please share with friends and colleagues – thank you.
Perkune Best budget Audiophile Cables