The Matrix S speaker cable, introduced in June 2022, takes your music to the next level. You are allowing more hearing at the loudspeakers. And as a result, your music flows without restriction. The sound is crystal clear and transparent. And you are revealing new details and dynamics as never before experienced.
The Matrix S speaker cable made within one external shielded construction. One line feeds the speaker's positive side, and the second cable the loudspeaker's negative side. And means the music flows from the loudspeaker. And you do not have to listen because the music comes to you!
Matrix S connections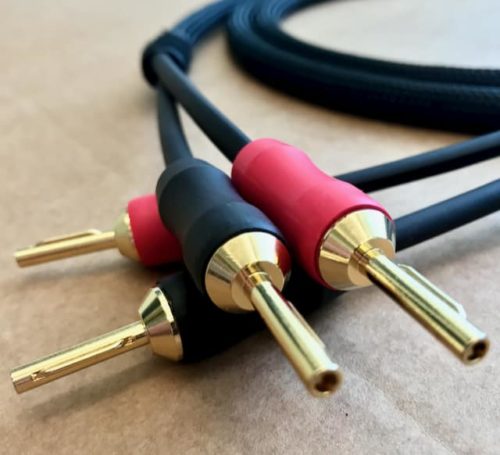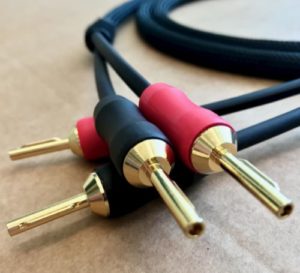 The connections are "Next-Gen" 24K Gold-plated with added centre pin. They are giving a more secure connection. And as a result, the music can deliver with more significant impact.
Also, the cables are designed to suit your system, depending on the amplification. Because the connections have different levels of insulation and the cables themselves have different insulation levels.
Speaker Cable 
Every pair of speaker cables is unique. And suppose you are running a single wire, bi-wire, tri-wire, or quad-wire configuration. And it is necessary to make adjustments before shipping. 
A loudspeaker can have Bass, upper Bass, mids, highs, and super tweeter connections. And all require the cables to be made in such a way to suit the application of the audio system.
Performance
The performance of the Matrix S speaker cable is outstanding. And the biggest impression is the width and depth of sound. Also, the music heard has Knife-edge clarity, transparency, and perfect instrument positioning. The dynamic percussion slam as micro details fly through the air is heard. And your musical experience has reached entirely new levels of energy, excitement, and passion. And, you will listen and feel sensations of pleasure, emotion, and shock as your cables reveal more detail.
Custom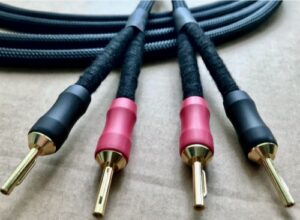 The Matrix Bi-wire is a completely separate line for the number of lines needed. And each pair of conductors is separately shielded. Whether 2. 4. or 6 runs are needed.
The pricing is for ONE pair of Matrix S speaker cables for stereo operation. But, if you want Bi-wire, please add 70%. If you wish, Tri-wire, add 60%, and if you want, Quad-wire, add 50% to the price.
Pricing
2 meter – banana connection 1497 Euros
2.5 meter – banana connection 1597 Euros
3 meter – banana connection 1797 Euros
4 meter – banana connection 1997 Euros
If you enjoyed 'Matrix S speaker cable,' please share it with friends – thank you.
Perkune – Best budget Audiophile cables