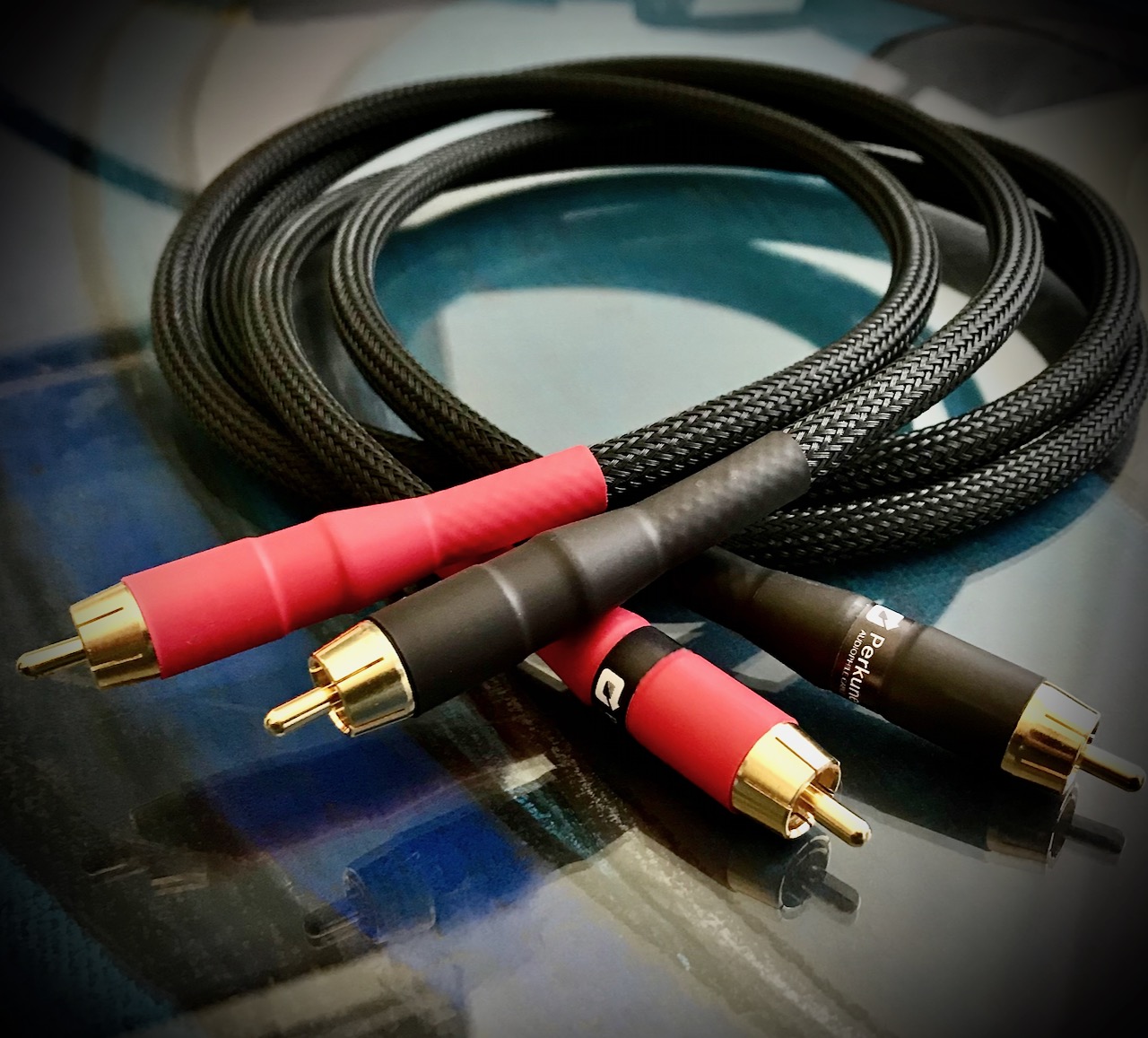 The Matrix Intro RCA Interconnect cable, introduced in November 2022, offers excellent performance. And they are designed to match perfectly with the Matrix Intro power and speaker cables. The conductors are coated with black lacquer, eliminating potential oxidation problems. Also, the braided cable helps capture air, aiding with insulation. So you are in harmony with your system and listening to more dynamics and detail. And hard to believe the high level of performance for the price of the line! The Matrix Intro RCA interconnect cables, using techniques from the cable reference series.
Matrix intro plugs
The Matrix Intro RCA plugs are 'NextGen' 24K gold-plated connections, allowing for perfect signal transmission. Also added are PTFE and PVC compounds to inhibit micro-vibration and electrical interference. In addition, the cables are light and easy to move through restricted spaces, making them perfect for those award areas. After construction, the wires pass through a three-day process designed to 'break' or burn-in. And the Matrix Intro RCA interconnects are ready for the final listening tests.
Specifications
Cable size: 8.0 mm
Material: High-purity OFC copper

Conductor: Coated (black 

lacquer)
Resistance: 0.071 Ohm/meter
Capacitance: 65 pF
Impedance: 75 Ohms
Shielding: braided mesh
Sheathing: Aluminium foil (100% Coverage)
Insulation: PE coating PVC
Outer sheath: CanuFlex PE-HB 
Pricing
1.0 Meter – RCA connection 297 Euros
2.0 Meter – RCA connection 397 Euros
If you have enjoyed reading, 'The Matrix Intro RCA Interconnect cable', please share – thank you.
Perkune Best budget Audiophile Cables