The audio system set-up is a COMPLEMENTARY service. If you take a picture and the camera is not in focus, the image is unacceptable. In the same manner, when an audio system is not adjusted correctly, it is out of focus. And, will not sound as good as it could. I have spent my life working with sound and audio systems, and I know how to get the best sound from your system. When I finish the setup and see the smile on the persons face, that's the feeling money can't buy!
Audio system set-up
Take a picture of your audio system from your listening position
Send the photo to me – paulgoodwin1949@gmail.com
I will look at the picture and email you with what to do.
Easy as 123 and usually takes three emails
Technical set-up
There are eight steps. And, it would be best if you got the system ready. And, it is essential to put your audio system in 'focus'.
Removing static from the components using an anti-static spray or Gun
De-gauss' (internal cleaning) using frequency sweep CD programme
Check cables, re-arrange and clean connections and terminations.
Alignment of power cord polarity
Placement and re-position for maximum separation
Speaker position and wall space
Focus the loudspeakers with the listening position
Sit back, relax and listen to how good the system now sounds!
Audio system set-up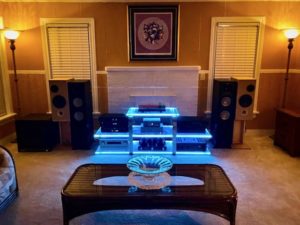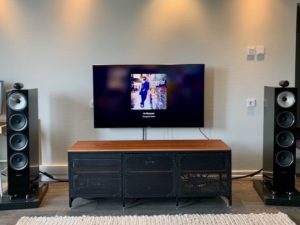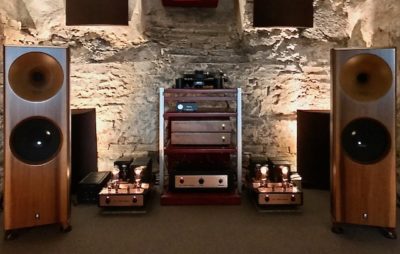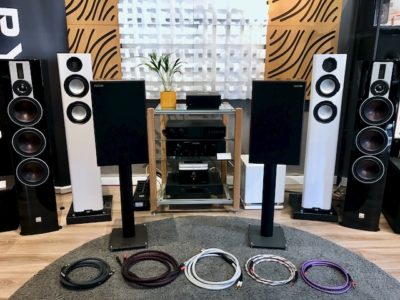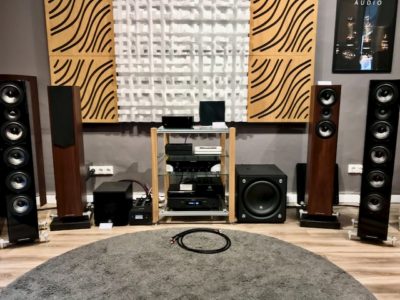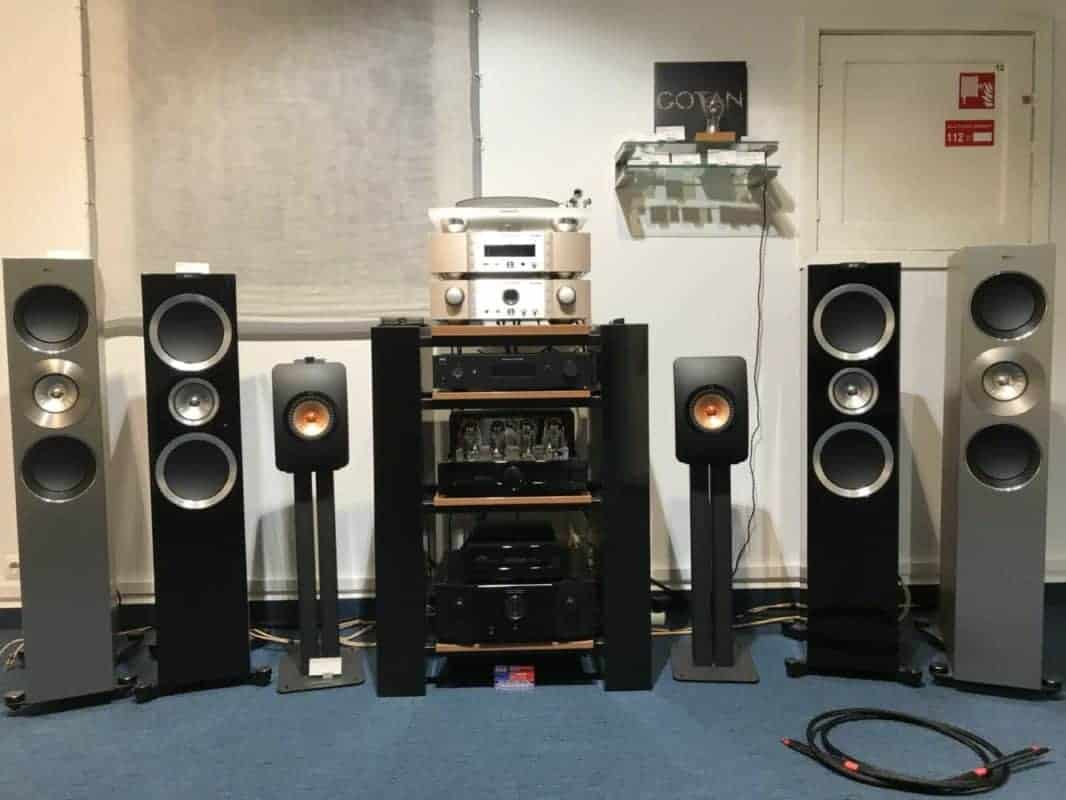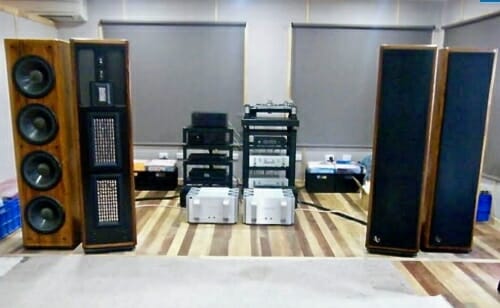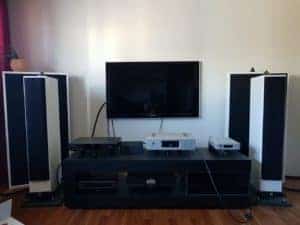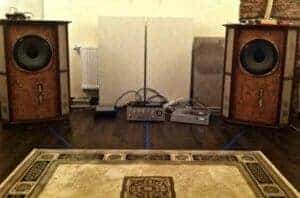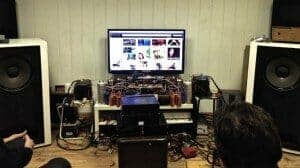 Challenge
The picture above was taken in Vilnius, Lithuania and is of a system built by a Russian expert. And the place was a tiny room next to his workshop.  And, was one of the biggest challenges I have ever faced! If you would be interested to read about the set up then please read→
System consultation →
If you have enjoyed 'Audio system set up', please share with friends – thank you.
Perkune Best budget Audiophile Cables