The Matrix PRO loudspeaker cable introduced in March 2023 offers more musical performance. And using the recently discovered Perkune 'Singles' technique allows better controlled musical presentation. Also, the musical experience reaching another step up the ladder. And you will never want another loudspeaker cable!
Matrix Pro loudspeaker cable
The Matrix PRO loudspeaker cable uses a unique cable construction. And can distinguish between cores from high-mid tones. Also, including a special bass conductor of 0.85 mm dedicated for low frequencies. As well as a bundle of 220 x 0.15 mm dedicated for mid and high frequencies. A unique external shielding made from modified PCV with higher resistance offers a superior protection. And the conductors are twisted with each other to reduce interference.
Matrix PRO connectors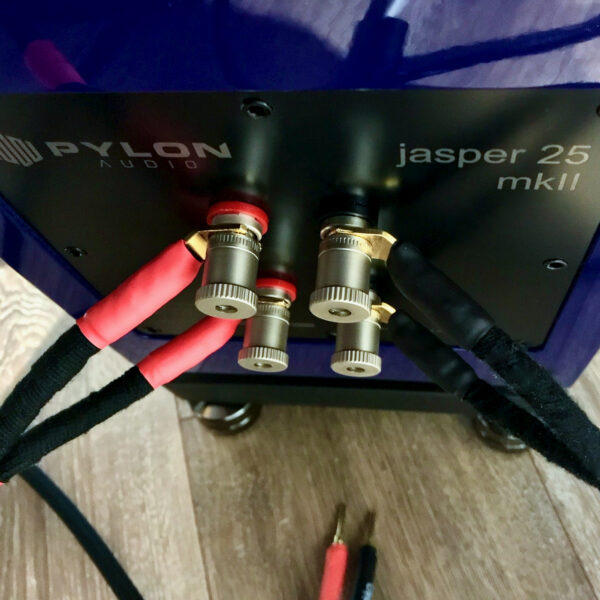 The Matrix PRO loudspeaker cable fitted with 24k gold plated 'NextGen' connectors. Which can be Banana or Spade, offering a perfect connection for any application. Also, the loudspeaker cable is a single cable, so two are needed to drive one loudspeaker. And for stereo operation, four required to drive two loudspeakers. Also, for Bi-wire operations, four double cables are necessary. 
Performance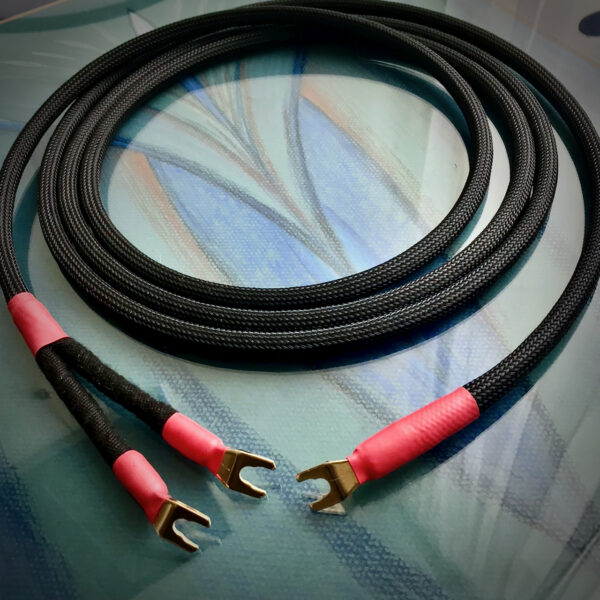 The Matrix PRO loudspeaker cable brings a new level of listening to the audience. And clarity and transparency of the lines are forward, Because the Matrix conductors work independently. There is no sonic interference from and between the two independent conductors, as with the regular loudspeaker cable. And the result is a new level of listening and enjoyment.
Specifications
Cable size: 12 mm
Conductors: 2 per cable
Bass conductor: 1 x 0.085 mm 
Upper conductor: 1 x 0.15 mm (containing 220 strands)
High purity OFC 99.9997%
Resistance: 0.0045 Ohm/meter
Connectors: Banana/ Spade
Construction: Twisted Pairs x 2
Low-loss PTFE and double PVC Insulation 
Additional support elements PE 
Primary and Secondary AirGap: DERAY-PBFSP
Anti-static pads: Two per cable.
Pricing per stereo Cables
3 meter – banana/spade 1497 Euros
4 meter – banana/spade 1797 Euros
5 meter – banana/spade 1997 Euros
Pricing for Bi-wire Cables
3 meter – banana/spade 1997 Euros
4 meter – banana/spade 2297 Euros
5 meter – banana/spade 2597 Euros
If you enjoyed reading 'The Matrix PRO loudspeaker cable,' please share with friends – thank you for support
Perkune I Best budget Audiophile cables