The turntable is one of the most respected pieces of equipment in your system and the sound from Vinyl can never be replaced. A true Audiophile always wants the best from his or her turntable and always takes the time and sets everything up to perfection. There are so many steps to take and so many variations when dealing with a turntable and I am very pleased to offer you the Standard Turntable cable. Phonograph? – read more
1.5 meter – RCA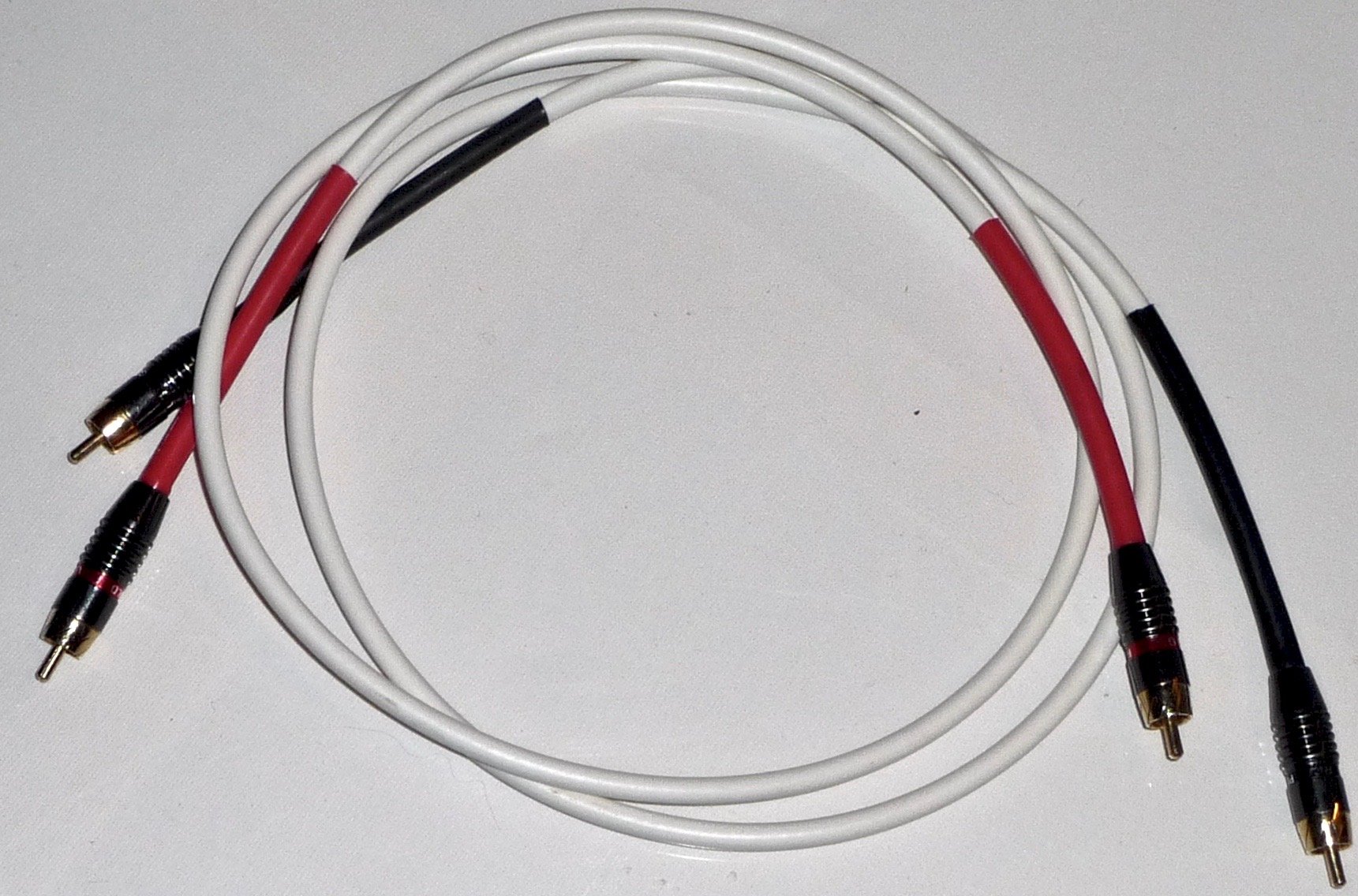 This is a beautiful sounding cable but at the same time is a neutral cable and ideally suited for all types of turntables. You will be surprised how this cable can change the sound from the turntable to bring a feeling of life to your listening area. You will hear details and micro detail and feel the joy in the musical presentation.
The Standard turntable cable is supplied in a 1.5-meter pair but length can be adjusted to your requirements. The cables are supplied with an earthing cable which has spade connections at each end.
Cable specification ~ Conductors: O.F.C Red Copper ~ Insulation: Compact PE ~ Shield: Spiral covered O.F.C red Copper ~ Sheath: PVC ~ Outer sheath: Plastic shrink-wrap ~ Cable Diameter: 6.0 mm ~ Conductor size: 2 x 0.25 mm2 (23 AWG) ~ Conductor number: 8 x 0.2 mm ~ Resistance: 0.075 Ohms/meter ~ Capacitance: 55 pF/meter ~ Certificate: CEI 20-22/II°, RoHS 2002/95/EC, 2011/65/UE.

To see price list please click here
**

*
If you have enjoyed reading about the Standard Turntable cable please share with friends and colleagues with the buttons below – Thank you