The Standard range, are beautiful sounding cables. And, give a feeling of space to the musical presentation. The Standard range of cables is the perfect example of quality at an affordable price. And will make even the very modest of system sound better.
Loudspeaker
The Loudspeaker cables are a single connection and have an additional outer layer. Which, provides for the 'AirGap' cushioning. The cables are OFC red copper and terminated with 24K direct gold plated banana connections. Soldering is avoided because of the doubled screwed connecting posts. And, as a result, maximum cable performance is achieved.
If you wish to read an independent review on this cable.
Bi-wired loudspeaker
The Bi-wired cables is definitely a step-up in performance. And, allows the music to be heard as it was meant to be heard. I have been able to keep the cost down by using direct connections when splitting cables. Resulting is the best value for money Bi-wired loudspeaker cable.
The Bi-wired loudspeaker cables connections are made using 24K direct gold plated double screwed barrels. Termination is with 24K direct gold plated banana connections. The cables provide a rich full sound and improved detail from the musical presentation. Bi-wired cables allow more information to be transmitted adding to the beauty of the sound.
Conductors: O.F.C Red Copper.
Insulation: Vinyl.
Outer sheath: Plastic shrink-wrap.
Cable Diameter: 8.0 mm.
Conductor size: 2.5 mm2 (13 AWG).
Conductor Number: 7 strand – each strand containing 32 x 0.125 mm.
Resistance: 0.02 Ohms/meter.
Capacitance: 75 pF/meter.
Certificate: CEI 20-22/II°, RoSH 2002/95/EC, 2011/65/UE.
To read a customer review
***
Jumper cables

  (4 in a set)
Jumper cables are the perfect solution for achieving exceptional sound. By, replacing the standard, bent metal plates and generic wires. Which, are supplied, with most bi-wire loudspeakers. The design provides a straight-line, low-loss jumper that ensures optimum results.
The Jumper cables are supplied with banana/banana connection, which is ideal for a person who is using loudspeaker cables with spade connections. The Jumper cable set also comes with 4 spade connections – for mix and match!
***
Interconnect cables
The Standard range RCA Interconnect is a neutral cable and terminated with 24K direct gold plated connections. The cable is open and revealing and designed to give maximum performance at a minimum price. The Interconnect is flexible and easy to use.
The cables can be made to any length you may require. And, also can be terminated with any combination of your choice.
Independent review
Balanced XLR
A Balanced cable with XLR connections is definitely the way to go. When it comes to connections the XLR is the best that money can buy.
The One-meter Standard range interconnect is a balanced cable and fitted with XLR connections. A balanced cable will show detail and precision in your system and the extra money you pay for this cable is well worth the results.
Conductors: O.F.C Red Copper.
Insulation: Compact PE.
Shield: Spiral covered O.F.C Red Copper.
Sheath: PVC.
Outer sheath: Plastic shrink-wrap.
Cable Diameter: 6.5 mm.
Conductor size: 3 x 0.25 mm2 (23 AWG).
Conductor number: 8 x 0.2 mm.
Resistance: 0.075 Ohms/meter.
Capacitance: 55 pF/meter.
Certificate: CEI 20-22/II°, RoHS 2002/95/EC, 2011/65/UE.
Turntable cable.
The turntable is one of the most respected pieces of equipment in your system. And, the sound from Vinyl can never be replaced. A true Audiophile always wants the best from his or her turntable. And, always takes time and sets everything up to perfection. There are so many steps when dealing with a turntable. And, a person will always use the best cartridge he or she can afford.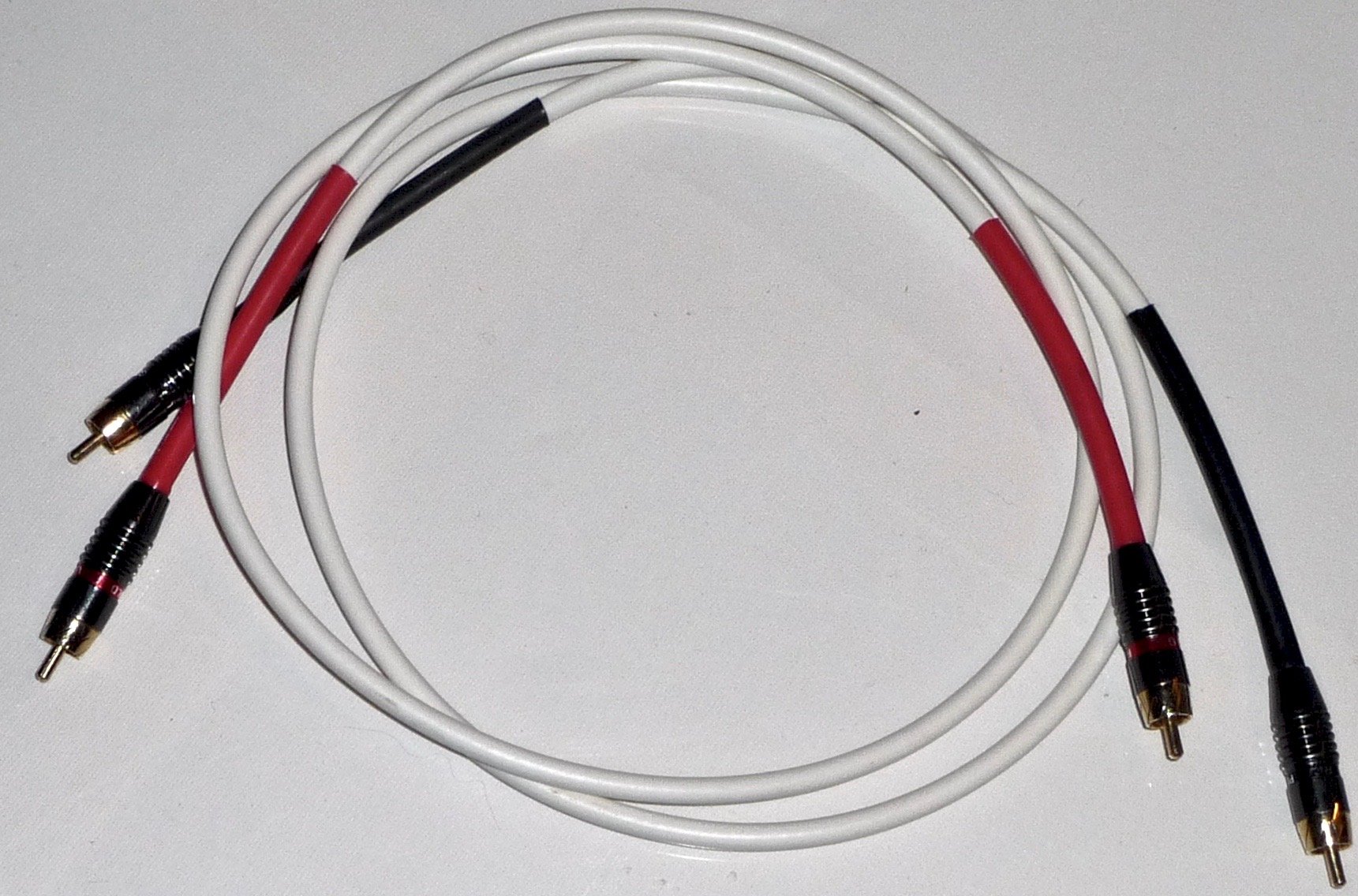 ***
Power Cords
Everything starts with the power and it is essential to have a good power cord (as this is often neglected). Perkune Power cords allow the system to realize the full potential by simply giving the components what they need.
The three-meter Standard power cord provides a blacker background and increased dynamic range. And, is fitted with 'AirGap' isolation and ideally suited for your power conditioner. The Standard power cord is fitted with Industrial Shucko (impact resistant) tamper-proof connector. And, also IEC 60320 C-19 (Impact resistant), 21 Ampere-250 Volt 2 Pole-3 wire grounding (2P+E) connector.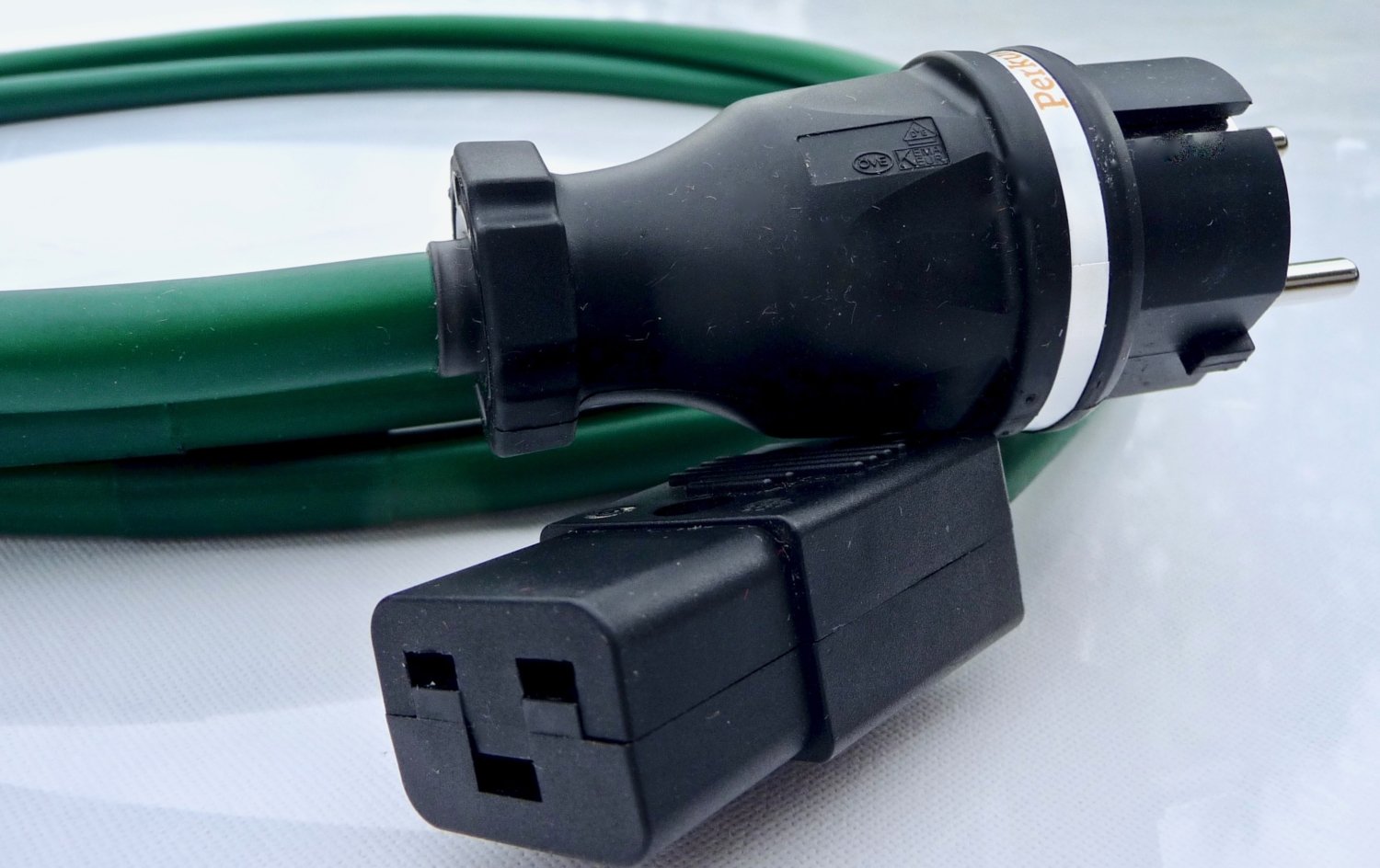 The two-meter power cord delivers a level of performance not previously possible at this price. And ideally suited for your power amplifier. The power cord has single level 'AirGap' shielding and supplied with Industrial Schuko tamper-proof connection. And, either the IEC C-14 male or C-13 female. Having, 15 Ampere-250 volt 2 pole-3 wire grounding (2P+E) connector.
Conductors: OFC – 3 x 2.5 mm2,
Resistance: 9.9 ohms / Meter.
Rated voltage: 300-500 Volts.
Test Voltage: 2 Kilowatts.
Temperature: -15 to +70 Centigrade.
Sheath: White PVC.
Outer sheath Shrinkwrap.
Insulation: HD 308 S2.
Certification: H05W-F:EZU, RHOS, REACH ~ Self Extinguishing: IEC60332-1-2.  
***
Independent review
Price list
Audiophile cable standard interconnect – Best value cables online!
If you have enjoyed 'Standard range of cables', please share  – thank you