Introducing the Audiophile Ultimate GOLD cables. A range of cables that is far superior to many cables in the marketplace but at a fraction of the price. Designed and constructed by professionals. The audiophile Ultimate Gold series of cables offer an outstanding level of performance. And, Built by hand in our facilities in Vilnius, Lithuania.
The Audiophile Ultimate cables have been developed over a three year period and include three-level 'AirGap' isolation with 'Tip to Tip' connections. Anti-vibration power cord collars, interconnect collars and Loudspeaker cable collars (in two levels). 24K gold-plated (low-loss) professional connections and Silver plated OFC cables.
Loudspeaker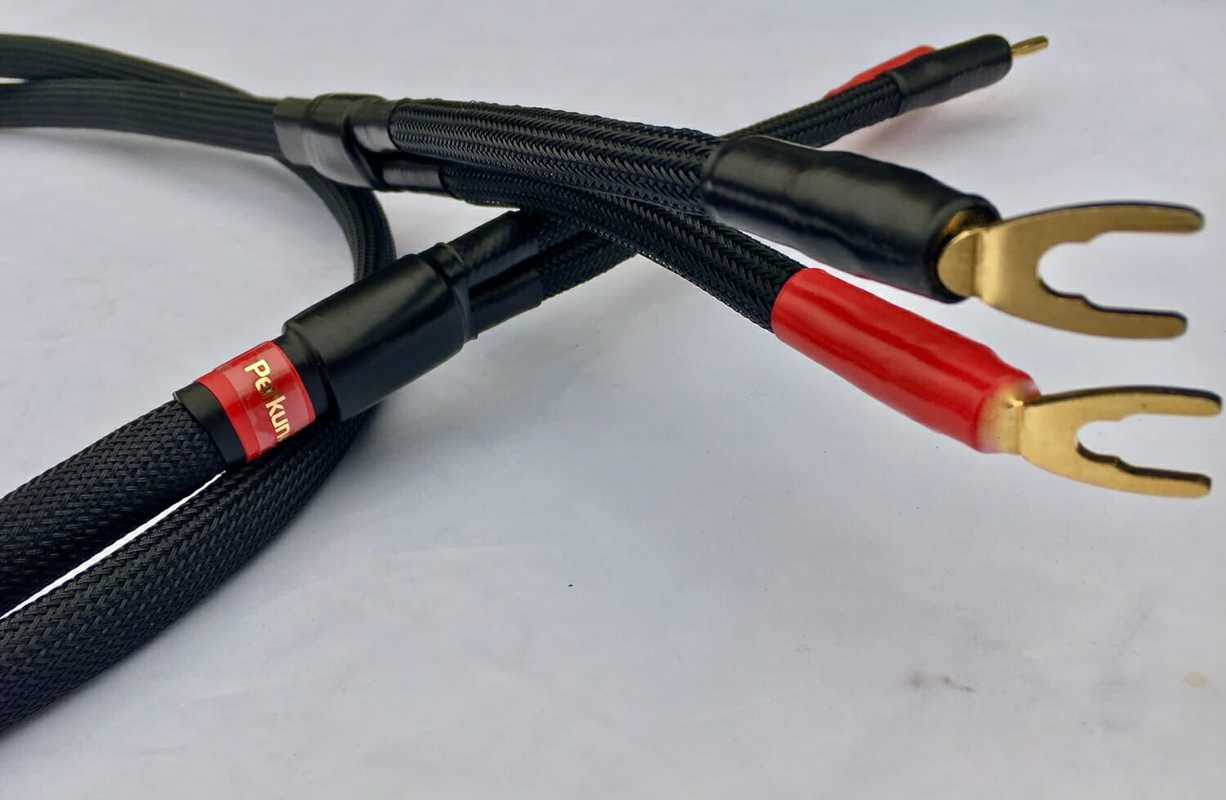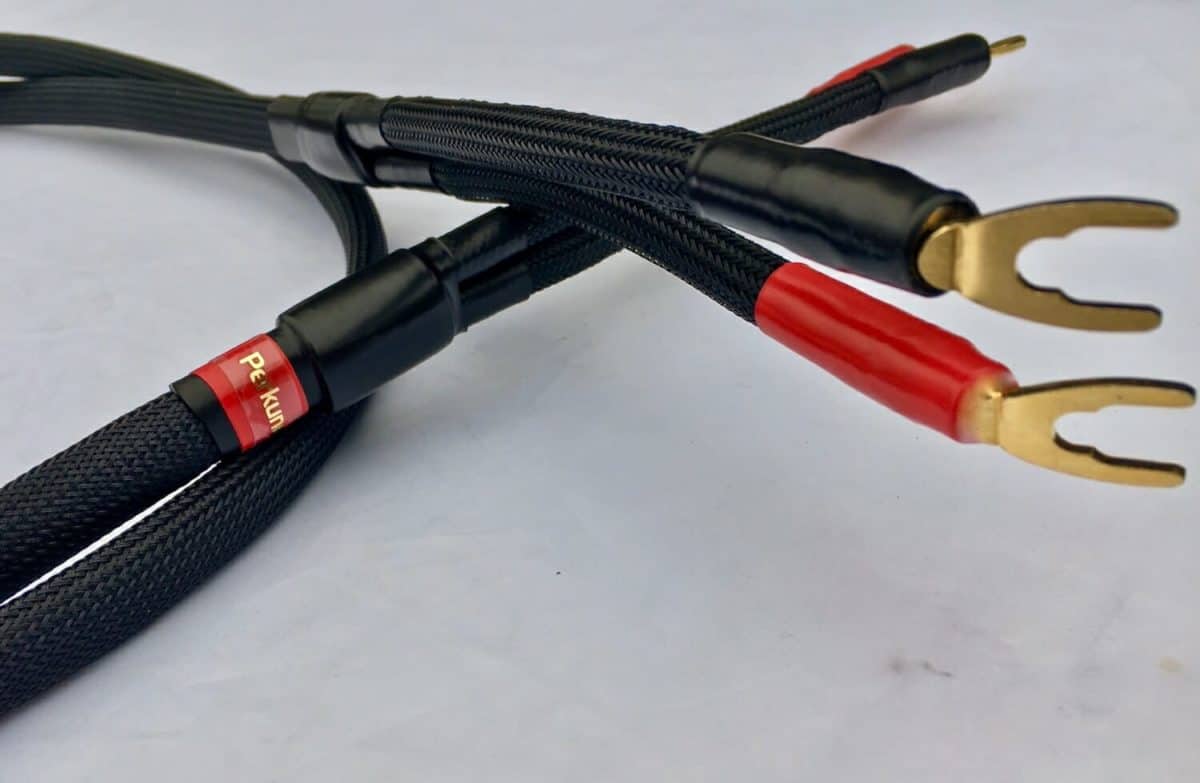 The use of high-quality materials in the Loudspeaker cables reduces signal losses resulting in better sound reproduction. Especially in high power audio sets and over long distances between loudspeakers and amplifier. On the whole, highly flexible wires have a larger conductor surface compared to solid designs.
This benefits the transmission of high-frequency ranges. As well, the fine wire design (0.07 mm), and silver-plating supports the transmission of high frequencies. The low-loss PE wire insulation and additional PE dielectric also relieve the burden on the amplifier for more dynamics and pleasure. The Ultimate Loudspeaker cables are made with 'tip to tip' AirGap isolation, which gives even greater protection from external vibrations.
The 3.5-meter Loudspeaker cable gives the ultimate listening experience and has to be heard. An improved sound stage with a sensation of 3D becomes apparent. Total transparency with pinpoint imaging, micro details, speed, and dynamics. A feeling of air and space is upon you and you are totally involved in the music.
The Loudspeaker cables can be made to any length and fitted with 24K gold-plated anti-vibration banana connections. 24K gold-plated Spade connections can also be fitted and configured to your personal requirements at no extra cost.
The Ultimate 2.5-meter loudspeaker cable has an amazing sound in every aspect. Bringing everything you could imagine right into your room. You will hear details, after echoes, and many things that were not so apparent. The music is all around, and you become part of the presentation.
Silver-plated (2.45 g/m) 99.99% OFC multi-strand conductors. 24K Gold plated anti-vibration connectors and three-level AirGap isolation are all contributing factors which allow you to hear more from your music.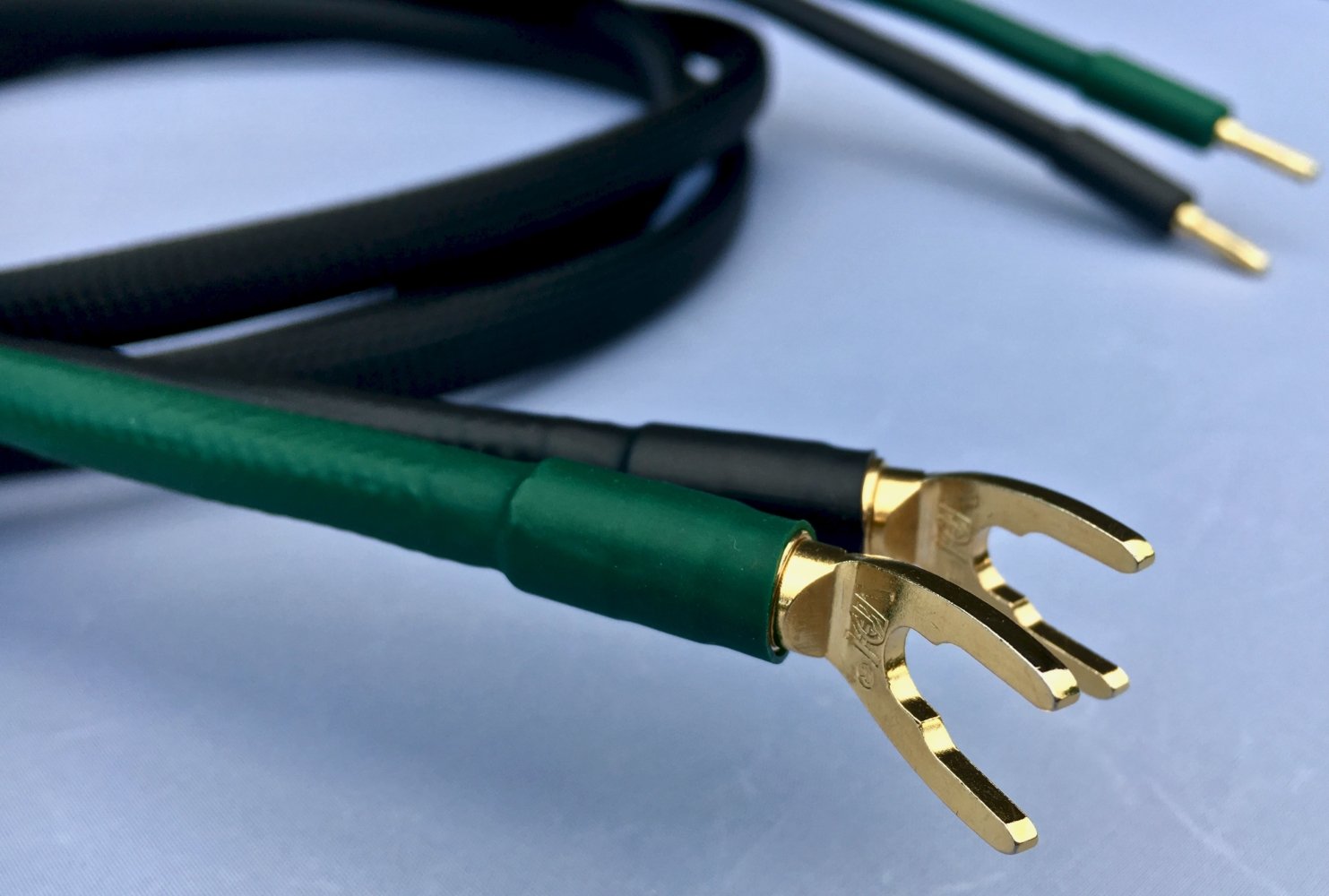 The cables are supplied with banana connections but can also be supplied with spade connections of a combination of both
Interconnects
The interconnect offers a superior level of performance in your musical presentation. Sound stage, transparency, musicality, and bass are improved. You will be aware of new energy, speed, and clarity.
The professional quality RCA connectors are low capacitance and have the lowest possible metal contact so minimizing eddy current formation and signal degradation. Signal and signal return connections are made in a single piece, avoiding joined contact losses, thus achieving very high conductivity. 
The interconnect delivers a level of performance, which far exceeds the 'Ultimate' series interconnects. You will experience a true feeling of  'Air' and become part of the music. Improved sound-stage, Ultra Deep bass, Pinpoint image positioning, improved transparency, and musicality. These are some of the features that become apparent.
The two-meter ultimate interconnect offers Silver-plated, OFC 99.99%. Three-level AirGap isolation and 24K gold plated connectors. The two-meter interconnect gives the Ultimate experience!
Balanced
The balanced Interconnect offers an unrivalled level of performance for the serious audiophile. Improved sound-stage, transparency, instrument position and a true sense of realism. This makes it ideal for the audiophile who demands the best. The technology of construction used to minimize static and external interference. Thereby allowing the cable to reveal the minutest detail and information from the music.
Silver-plated OFC 99.99% conductors, Anti-vibration XLR connections with 24k gold plated male/female pins. Three-level 'AirGap' isolation (tip to tip coverage).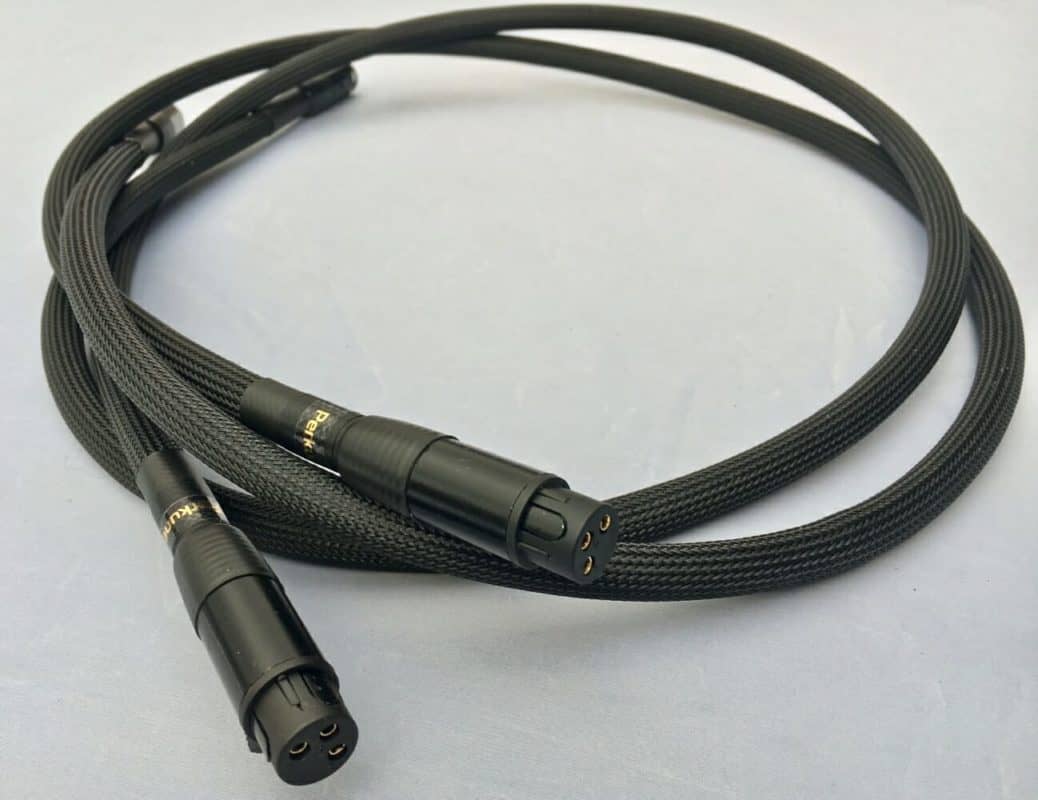 XLR Professional connections
Balanced audio connections use a number of techniques to reduce Noise ~
Power Cords
Everything starts with power and always essential to have a good power cord. This is often neglected but is the foundation of your system. The performance of a Power cord is achieved because the conductors are produced according to harmonized standards. (H) for voltage 300/500 V (05), in PVC insulation (V) and in PVC sheath (V), with the copper flexible multi-wire cores (F).
The Power cord ultimate GOLD has taken over two years to develop but the wait is worth it. The new level of performance is in another league and must be auditioned to realize just how good it is!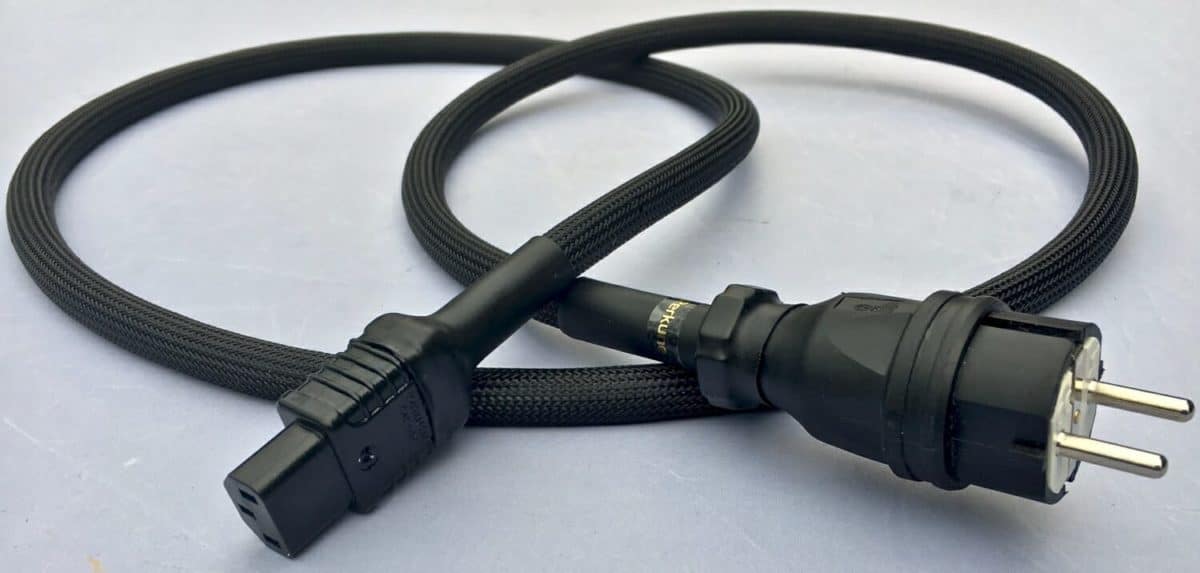 The Power cord is fitted with industrial heavy-duty tamper-proof plugs. Also the latest IEC heavy-duty C-13/HC5 (which makes for an even more secure connection). The plugs are made from a special material and designed to minimize and eliminate vibrations, reflections, static charges and unnecessary distractions from any electrical interference. Three-level AirGap isolation is fitted to eliminate unwanted noise.
The power cord ultimate GOLD gives a darker background, a higher resolution with pinpoint imaging and focus. Thereby allowing vocals and instruments to offer a better presence giving a cleaner, more transparent natural sound. You will become aware of the air and space in the music as well as the 3D sensation.
Specifications
Cable Diameter: 15.0 mm.

Conductors: 3 x 2.5 mm OFC, multi-wire class 5.

Resistance: 0.99 ohms/300m.

Weight: 1.2 Kg/ meter.

Insulation: PVC type TI2.

Sheath: PVC type TM2.

Primary AirGap: DERAY-PBFSP.

Secondary AirGap: DERAY-PBFSP.

Outer AirGap: DERAY-PBFSP.

Outer sheath: CanuFlex PE-HB.

Operating temperature: -40°C to +70°C,

Normal voltage: 300/500 Volts.

Certificates: PN-EN 60228 and IEC 60320-1:2001(2nd Edition)+A1:2007
Headphone
The Audiophile ultimate gold headphone cable is an extension cable. The cable is constructed using silver-plated, OFC multi-core conductors. The conductors use 'Airgap' technology. This technique greatly reduces external interference from components and other cables.
Resulting in increased signal speeds and accuracy in signal transfer. It has been reported the cable actually improves the sound heard from the headphones. The Ultimate headphone extension cable provides a natural and articulated performance from your existing headphones.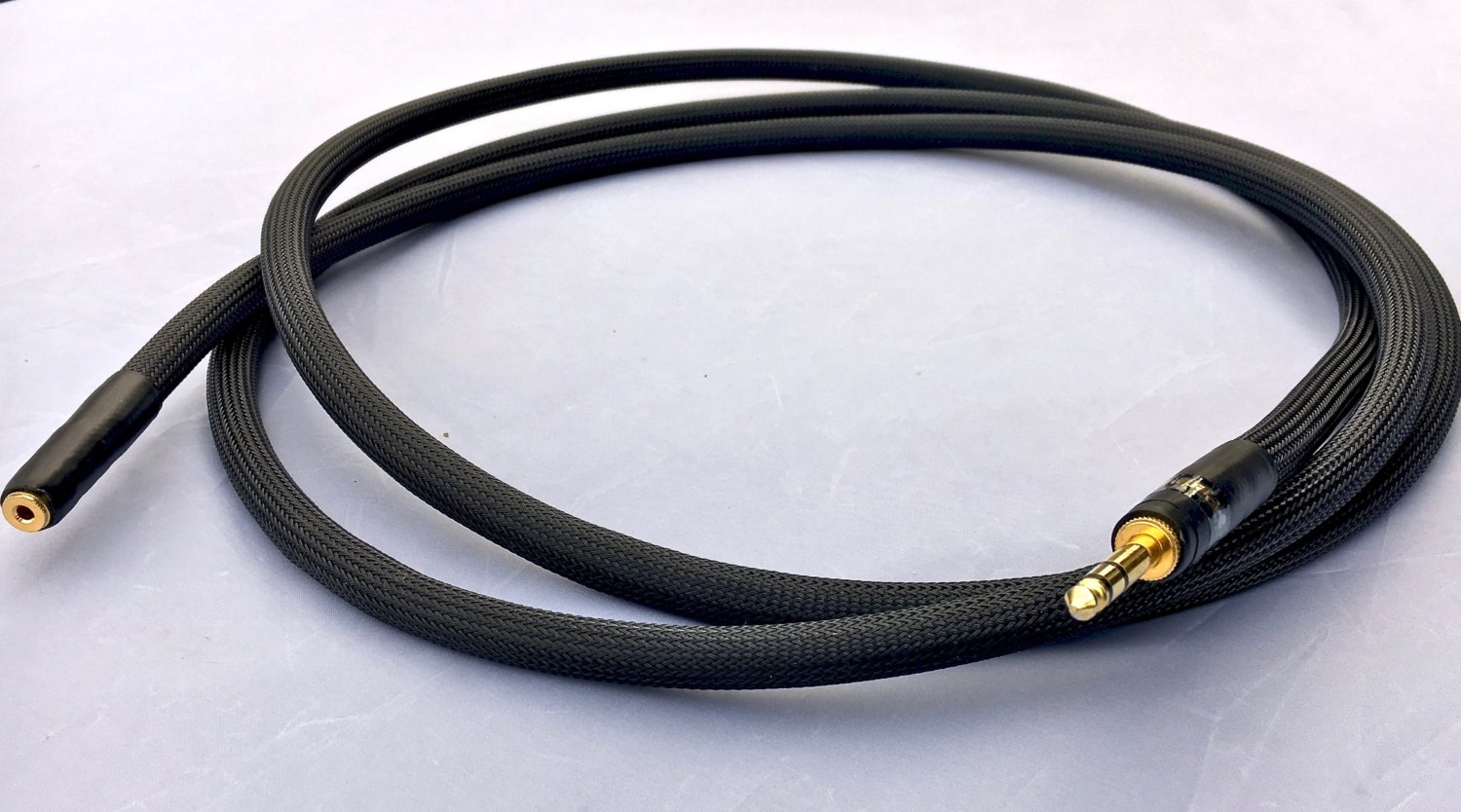 This cable must not be confused with normal extension cables. Top-quality components are used in construction. Depending on the application, cables can be adversely affected by EMI/RFI/ESI or signal interference.
Insulation alone provides no protection from signal interference. To combat the effects of signal interference, hence the addition of three-level 'AirGap' isolation. The correct cable shielding is vital. The cable is fitted with 24k gold-plated Standard stereo jack 6.3 mm. But, can also be fitted with 24K gold-plated Mini stereo jack 3.5 mm.
Customer testimonials
If you have enjoyed 'Audiophile ultimate gold cables', please share with friends – thank you.
Perkune – Best budget Audiophile Cables