Today, there are many misconceptions about power, power transmission and power quality that make it difficult for some people to understand why a power cord makes a sonic difference. But is important that you are able to deliver good clean power to your amplifier and audio equipment to get the best sound possible. Enter the Intro power cord!
3.0 meter, EU (Rubberised)
1.0 meter, EU (Rubberised)
This is the latest variant for 2018 and is a one meter Power cord fitted with Rubberised EU plug and 'AirGap' insulation protection. The 'AirGap' system employed completely with an elegantly engineered suspension system offers a Black background and is ideal electrically and mechanically controlled construction for speed and dynamics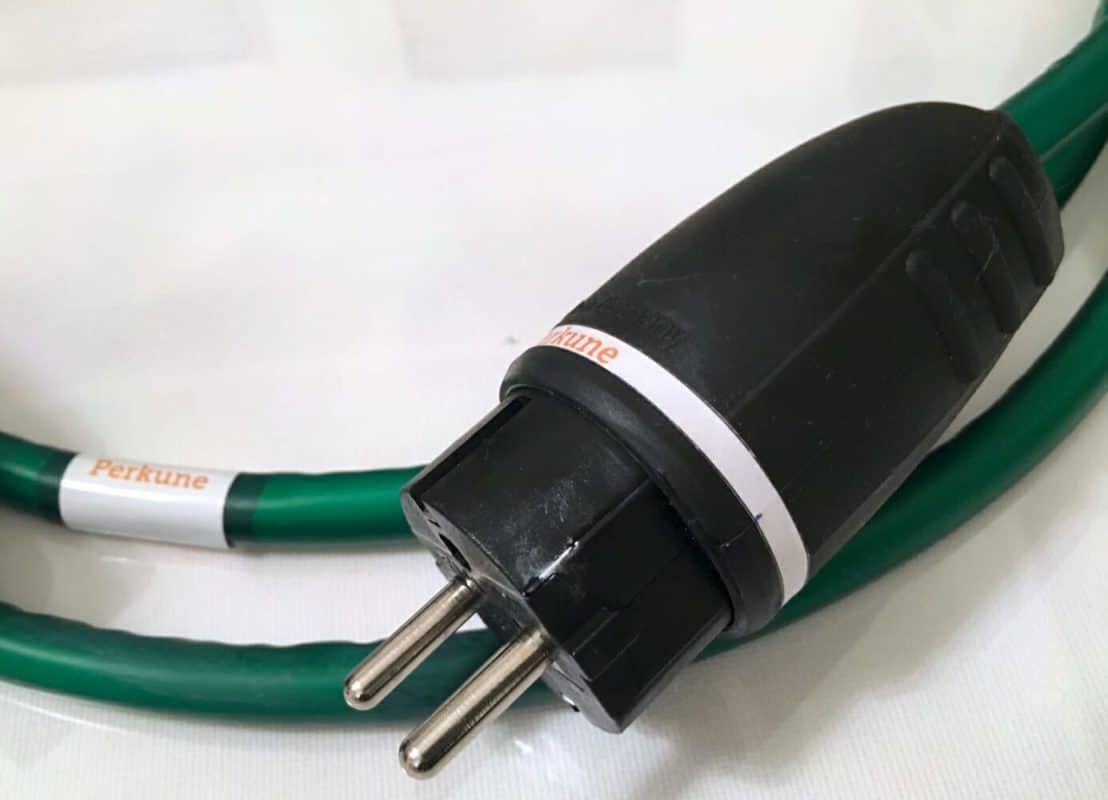 Specification
Conductors: 3 x 2.5 mm2 OFC. Resistance: 0.98 ohms/300m. Rated voltage: 300-500 Volts. Test Voltage: 2 Kilowatts. Temperature: -15 to +70 Centigrade. Sheath: White PVC. Short circuit: +150 Centigrade. Minimum storage: -35 Centigrade. Sheath: PVC (Inner) Shrinkwrap (Outer) ~ Insulation: HD 308 S2. Certification: H05W-F:EZU, RHOS, REACH ~ Self Extinguishing: IEC60332-1-2.
To read customer testimonials  please click here
To see price list please click here
***
If you have enjoyed reading about the Intro Power cord then please share with friends and colleagues by using the buttons below – Thank you