Tri-wired adapter cables – Many Audiophiles own loudspeakers having three pairs of loudspeaker terminals. One pair for the Bass frequencies. The second pair for the middle frequencies. And the third pair for the upper frequencies.
Tri-wired
However, with this type of configuration, three sets of loudspeaker cable are required to achieve optimum performance. Unfortunately, the cost can be very high if three sets of cables are used.
Bi-wiring is the use of two runs of speaker cable per channel between the amplifier and speaker. However, Tri-wiring is to use three pairs of speaker cable per channel. But you will require a three-way loudspeaker with three pairs of terminals per speaker. Some people advocate that separating the signal paths aids the retrieval of fine detail. However, the evidence is far from conclusive.
Solution
I am now able to offer a solution to reduce the price based on the three-meter 'AirDream' loudspeaker cable with additional 'Tri' wired adapter.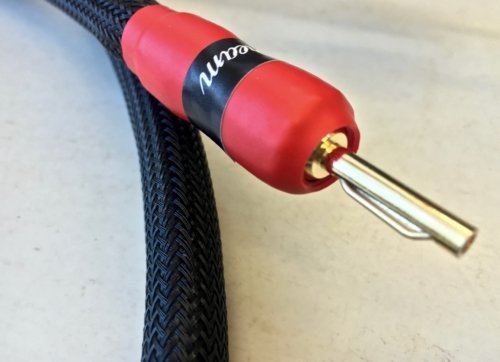 The 'AirDream' copper is fitted with next-generation 24K gold plated 'Positive contact' banana plugs. The plugs are copper bodied, anti-corrosive and due to the new feature make for even better contact. As a result, improves the sound heard at the loudspeakers.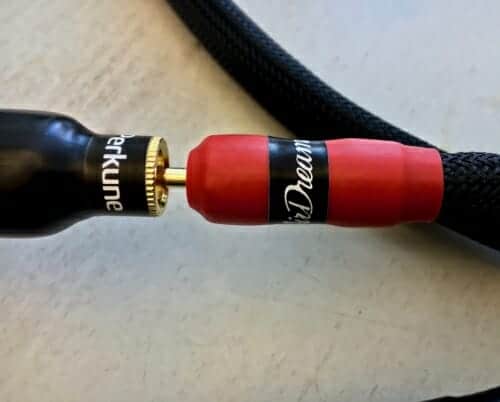 One side of the loudspeaker cable simply inserts into one 'Tri-wired' adapter. In other words, the result is the conversion of one signal into three signals. In conclusion, the signals will be identical because the adapter cable is constructed in exactly the same way as the Loudspeaker cable.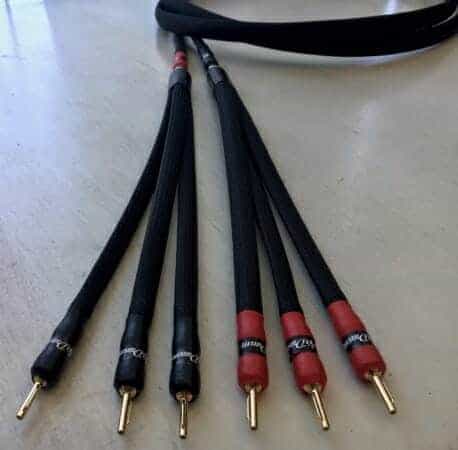 Specification
Cable length: 400 mm.
Size: 15 x 8 mm.
Conductors: 2 x 2.50 mm, OFC 99.9% (containing 144 strands x 0.15mm).
Resistance: 0.014 Ohms/m.
Capacitance: 48 pF/m.
Inductance: 0.77 uH/m.
Insulation: Vinyl.
First line: Single AirTube, Foil sheathing. HD tape.
Secondary AirGap: DERAY-PBFSP,
Outer AirGap: DERAY-PBFSP,
Outer sheath: CanuFlex PE-HB.
Certificate: ISO 9001:2008.
Adapter cable testimonials
If you have enjoyed 'Tri-wired adapter cables', please share with friends – thank you.
Perkune – Best Audiophile Cables Online.