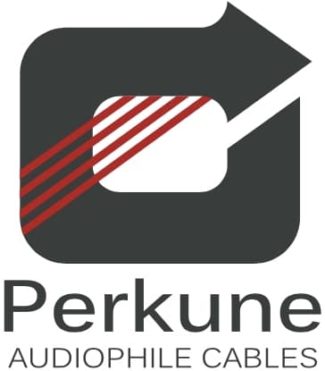 Best Audiophile Cables from Perkune Audiophile Cables are Unique, exclusive, and hand made for you. And if you are looking for a neutral cable providing the best performance, and best value for money, then look no further. I offer Loudspeaker Cables, Power Cables, and Interconnect Cables. Digital, USB, OTG, HDMI, and network cables. And can advise on how to re-position your loudspeakers and fine-tune your audio system. I have spent the past twenty years working with audio cables, and really LOVE what I do and people say that I make the Best Audiophile Cables !
Audiophile new addition a
The Matrix 'PRO' Power Cable, introduced to the Matrix range of cables, offers a feeling of ease and liquidity to the music. Also, performance, dynamics speed and detail increased. The Matrix 'PRO' power cable, testing in different systems, results are exceptional. And after removing the 'Matrix PRO' power cable, and going back to your regular power cable, you realise just how good the Matrix 'PRO' range of cables is.
Cable testimonies 
Hi Paul and just want to thank you for helping me with my speaker positioning. This has made such a difference too my sound and it is hard to understand how you are able to do this by just looking ate a picture from half way around the world.  The results now are better focus and image positioning. And also more bass which is cleaner and not wooly like before. Also, I feel more information in the room, and the details seem to fly past and gives me a 3D effect which is great experience. OR maybe it was the latest Matrix 'Pro' power cable – Thank you Paul – Eirik, Norway.
Denmark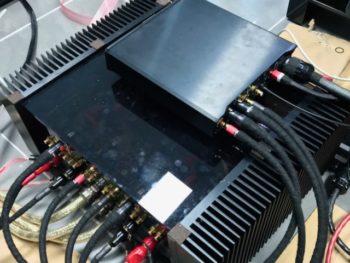 Hi Paul and I have to say I have never experienced anything as I have with these latest Matrix S cables. I have used your cables for the past three years. And started with a power cable which, changed my thinking. I guess I have been upgrading every time you introduce something new. And am at a stage when I thought it could not get better. But how wrong I was! These new 1.5-meter Matrix S interconnect cables are in a league of their own. The transparency and quality are the best I have ever heard, which makes the vocal so lifelike. And, as if the artist is here in my listening room. Also, the same applies to XLR connections as these show the minutest of details, some of which are entirely new for me. Bravo Paul, you have done it yet again – Edvinas, Odense, Denmark
Lithuania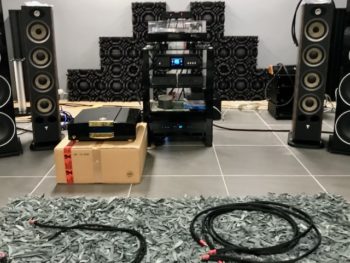 I must say the sound from an audio system depends on its weakest link. And if the amplifier (like we used costing 26K) and speakers (costing 9K). Plus the DAC and transport (costing 4K) and, not forgetting, cables and power cables (costing around 4K). One would expect the sound to be just outstanding. However, if you were to try and save money by using cheaper cables, you would indeed feel a drop in sound quality. And the cable testing article you wrote has opened my eyes and my ears, and a great audiophile experience  – Tomas, Vilnius, Lithuania
United states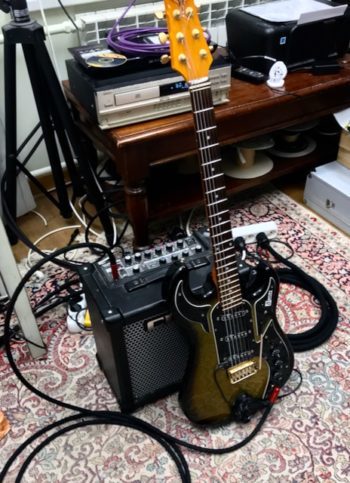 Hi Paul, and my first experience with Perkune was the purchase of a two meter Guitar power cable. And I must say how impressed I was this wonderful sounding cable. In so much I decided to try the Amplifier cable. And once again, I was amazed at what this amplifier cable does. My electrical guy worked on one of my old Gibson amps and removed the old power cord. And then, he was able to fix the new power cable onto the amp. He spent about two days making it up and did an excellent job. And when I turned on the amp, I noticed how quiet it was, and non of the humming noised it had before, which impressed me right off the bat. I plugged in my old Gretch flat body and started to play. Bloody hell, was that me making the sound because it was so alive and open. Everything was cleaned clear, and the sustain just went on and on. What a fantastic sound, and I am just so happy. I want to order another three of these Power cables because I have a lot of work to do. Thank you so much. Scott, Florida, USA 
Canada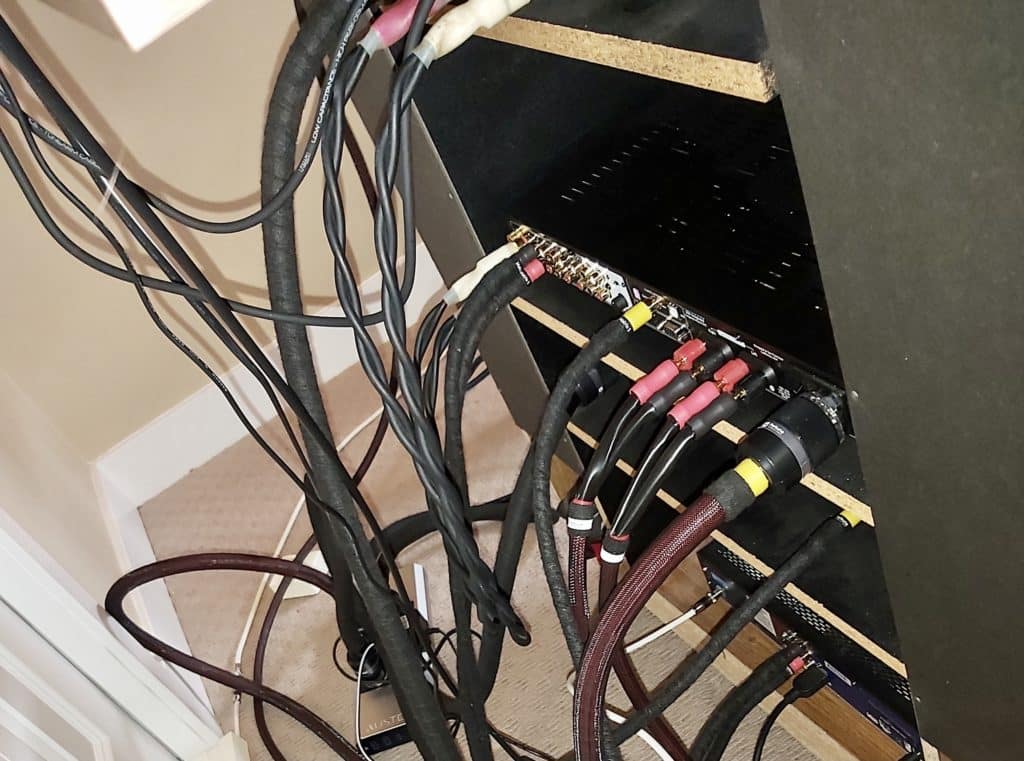 Hi Paul, I used the original matrix RCA interconnects in my system between my PS audio GCPH phono stage and Parasound 200 integrated amp. The sound was organic with great detail and extended beyond the boundary of my Harbeth P3 speakers. I put the latest Matrix S RCA interconnects in my system. Pinpoint placement of instruments and vocals. It was like the performers were right in my room. My wife inquired from another room what I had done. And could swear that Ian Tyson was present. I have been experimenting with cables for over 30 years. And In my opinion the Matrix S RCA interconnects are best sound FOR THE MONEY in today's marketplace. My whole system is wired from Perkune power, digital, interconnects, and speaker cables. And sounds like a $20000 system rather than $2500 invested. Thank you for this. Wayne, BC Canada Best audiophile cables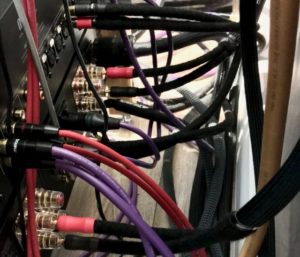 Hi Paul, and let me start by saying that my stereo system has never sounded better. My initial investment in the Matrix-S power cords was my first step. And a significant leap forward in sound fidelity. It would help if you gave your head a shake for those who thought power cords don't make any difference because they don't carry a musical signal. Trust your ears. The Matrix-S power cords made a massive difference in the music's sound stage, detail, and depth. If you are using stock power cords that came with your equipment. Highly recommended. Larry, BC, Canada Best audiophile cables
Norway
Hi Paul, I hope you are doing great. I am listening to my new digital RCA cable. And I have to say, this cable is just incredible. First, I had a movie about 2 hours long and switched from my previous digital RCA cable for about an hour, thinking it was an excellent way to hear the difference. But once I did the switch, the new digital reference sounded better. And, Knowing Perkune cables and what they can do, I decided to let the cable bed in for about ten hours. And, when I then tried listening again, the difference was staggering! The sound from the new Digital RCA was nothing short of what I would call Digital Sweetness. It was much more profound in the bass, warmer in the sound and velvety smooth – Best from Eirik, Bergan, Norway Best audiophile cables
Australia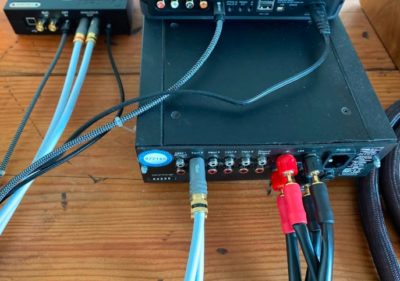 I recently upgraded my hi-fi equipment to a Hegel H90 Integrated Amplifier and a pair of Dali Rubicon 6 floor standing speakers. Also, I bought an Arcam CDS50 CD/SACD player. We had purchased speaker cables from Paul previously and have been very happy with them. However, we saw the latest Matrix speaker cables and the Matrix S interconnects. We had Pauls previous speaker cables, and a Nordost Blue Heaven set of interconnects. However, compared to what we heard from the new Matrix S cables, it was UNBELIEVABLE in quality and Clarity. Also, the Nordost cables sounded 'thin' by comparison to the Matrix cables. We can't recommend Pauls cables more highly and great work – Joe Timmins Sydney Australia.
Technique
The audiophile techniques used by Perkune Audiophile Power Cables reduce vibration, reflections and external interference. Thus, making an impact on the sound heard at the loudspeakers. Also, impressive how these components bring forth a cleaner, more defined and dynamic musical presentation. Best audiophile cables
AirGap isolation (AGI) – Air is used to insulate and achieved by isolating the line from external interference.
Aluminium foil shielding (AFS) – is 85% effective as a noise insulator. And unwanted noise is picked up directly at the source. Aluminium foil absorbs sound, preventing further propagation.
Anti-static pads (ASP) The slow build-up of static charges undermines all audio and AV systems' performance—flattening perspectives, dull colours, and inhibiting dynamics. And, we know it's there. But ignore its impact.
Teflon/PTFE Insulation (TVI) has excellent dielectric properties. And suitable for connector and cable assemblies.
Thermaflex protection (TFP) eliminating micro-vibrations from the floor and surrounding components.
If you enjoyed reading 'Perkune Best audiophile cables', please share with friends – thank you
Perkune – Best audiophile cables online!