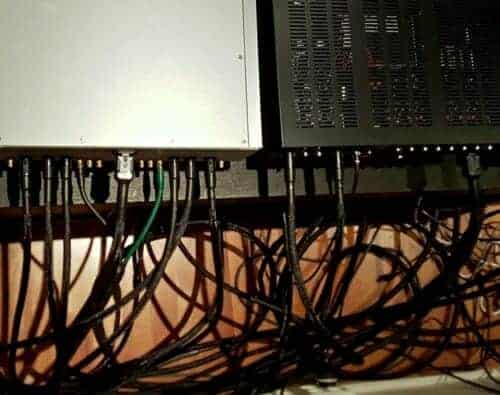 The audio cables improve, And developed over the past three years and aimed at improving studio mixing and sound techniques to the serious music producer. The latest version is far superior to the earlier model produced and now consider to be the best value in the industry. 
The audio cables improve
I am more than happy to have my products evaluated by independent specialist publications, magazines or test laboratories and their experts. The quality of work is repeatedly borne out. And, this praise inspires me to carry on to bring my cables to the next level.
Upgrade
I am continually working to improve the series of audio cables. And, as and when the particular series have been upgraded customers will be notified.
We are in the year 2020, and so much work has gone into the upgrading of all my cables. Making the wires much better in performance and proving to be the best value for money anywhere in the audio industry!
History
I now have five years of history and results to share, and I have never had a complaint, which means that I am doing something right!
I have just introduced the 'Reference' range of cables and has taken time but well worth the wait. The year is 2020, the month is August and what an amazing year it has been so far. The new range of cables has found the way to Canada and the USA. Also Dubai and Norway so this is proving that my cables certainly work and are still the best value for money anywhere!
My cables used by professionals and semi-professionals alike and all users are very pleased with the positive performance provided by my lines.
If you have enjoyed reading about the 'audio cables improve', please share
Perkune – Best budget Audiophile Cables