Power cords make difference. And everything starts with the power, and it is essential to have a suitable power cord (as often neglected). Perkune Power cords allow the system to realise the full potential. By merely giving the components what they need. The power cord can be made in any length and configured for EU or US connection. And, it is also possible to add a hi-end country crossover.
Power cords make difference
The sonic performance is amazing and is because the conductors are produced according to harmonised standards.
(H) for voltage 300/500 V, in PVC insulation
(V) in PVC sheath
(F) with copper flexible multi-wire cores
The Ultimate cord provides a blacker background and subtly increased dynamic range. A larger Soundstage with a sense of 3D becomes apparent. The Ultimate cord is fitted with Industrial Shucko IEC C19 connection. Designed to bring out the best in your music.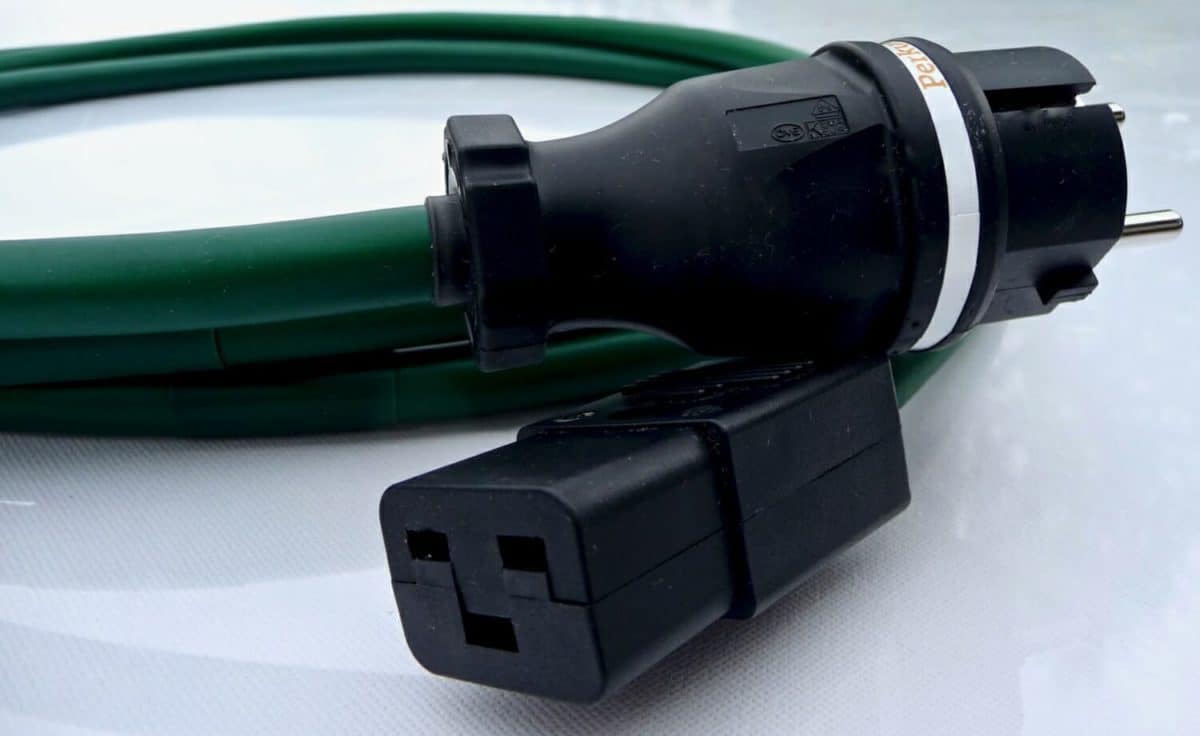 Construction
The three-meter power cord
IEC 60320. C-19, 21 Ampere-250 Volt (UL/CSA).
Impact-resistant 2 Pole-3 wire grounding (2P+E) connector.
The Terminals accept 14 AWG (2.1mm) or 12 AWG (4.0 mm).
Conductors, (0.325/0.395) Diameter
Standard colour is Black.
Industrial impact-resistant Schuko is fitted.
Can be changed by use of Industrial impact-resistant adaptors.
The two-meter power cord (shown above) is terminated with Industrial IEC/C-14 male connector.
I am able to offer, any connection you may require. And all are with the Industrial heavy-duty configuration adding to the overall performance of the power cable
Specification
Conductors – 3 x 2.5 mm copper multi-wire class 5, acc. to standard PN-EN 60228.
External Diameter 9.7 mm.
Resistance: 4 ohm / km.
Weight 128 kg/km.
Insulation PVC type TI2.
Sheath PVC type TM2.
Outer sheath (AirGap): DERAY-PBFSP.
Operating temperature: 40°C to +70°C.
Normal voltage: 300/500 Volts
A Professional review
If you have enjoyed this blog, 'Power cords make difference', please share with friends and colleagues – thank you.
Perkune – Best budget Audiophile Cables