The Reference 2 Power cable introduced in 2021 make it possible for you to enjoy music in new ways. The power cable provides an even greater listening pleasure than previous power cables. The Reference 2 power cable, removes the 'Dirty laundry' and rubbish from the music. Giving a more relaxing experience, and a feeling the music is part of you. The Reference 2 power cable is the result of the past two years of research and testing many cables. Until eventually I found the cables with the best performance and at the same time would be affordable!
Reference 2 Power cable
1.5 Meter Reference 2 Power cable 1499 Euros
2.0 Meter Reference 2 Power cable 1799 Euros
3.0 Meter Reference 2 Power cable 2199 Euros
Connections
The Reference 2 Power cable connections are Rhodium plated, Cryogenically treated components. The IEC connector provides perfect conductivity with standing 16A / 250V /15A/ 110V/ loads. Also, Rhodium-plated pins offer greater longevity and better signal contact. The Reference 2 power cable is colour coded, having dark brown bands complimenting cable colour. The plugs are marked, with a red spot on the positive or 'Power' side. And, must check the power socket used for 'Polarity'. Also the power cable is flexible and can be easily routed through confined spaces. And it is also possible to fit foam pads underneath the cable to help reduce micro-vibrations.
Performance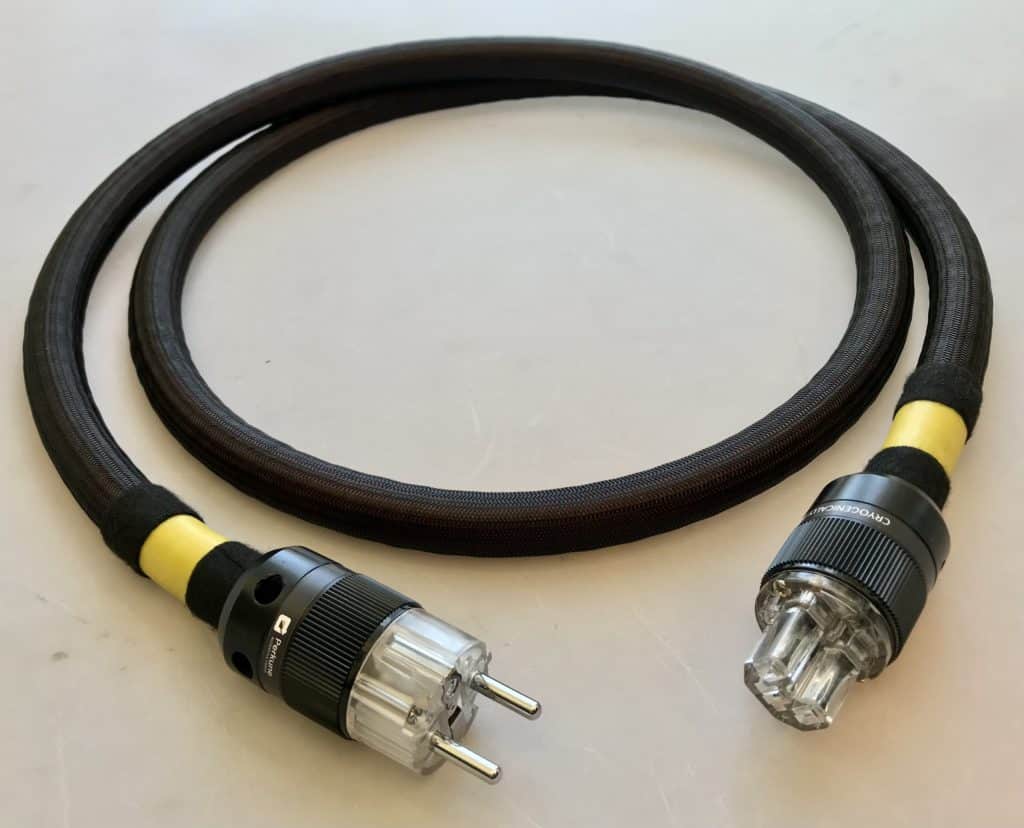 The Reference 2 Power cable allows you to enjoy music and movies with greater realism. And you hear the difference in your system during the first seconds! The Soundstage improves, imaging and focus are razor-sharp and spot-on. The Bass has more depth and clarity. Allowing tones, details micro details, as now heard, whereas before unheard. A really beautiful cable allowing you to hear more of your music!
Reference power 
It is essential to have correct power cable on which to build your system. But, unfortunately, this item is often overlooked. One of the reasons is the importance of a Power cable is not forthcoming. Which can be due to lack of information and seller interest! The Reference power cable will enable you to experience an excellent listening experience from your audio system. The Interference we call noise can get into your AC power and interfere with your system. And, this 'dirty' electricity harms the performance of your audio-video system. Also, cable shielding provides reliable protection from Interference.
Shielding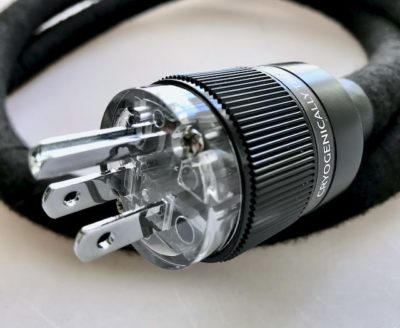 As well as having over three times the prescribed minimum conductor cross-section area, the Reference Power cable comes with superior shielding. And you  protect the sensitive audio components in your system—for example, interference fields caused by current peaks. Therefore, shielding is necessary, and a combination of different materials selected to provide efficient shielding. There are many other materials used for shielding, but I believe the original and best is Air. The 'Thermaflex' tubes (supplied with the cable) isolate the power cable from the floor, providing superior performance. Also, Anti-static fluid and cable test certificate.
1.5 Meter Reference Power cable 1297 Euros
2.0 Meter Reference Power cable 1497 Euros
3.0 Meter Reference Power cable 1997 Euros
Cable Diameter: 18 – 20.0 mm
Multi-stranded, ultra-high purity 99.99% OFC
Conductors size: 3 x 3.0 mm2 (10 AWG)
HDPE dialectics for each conductor x 3
Protective conductor – Pure copper (class 1)
2-level shielding: pure braided copper 
Secondary shielding: Aluminum foil
Voltage: 300-500 volts
Test voltage: 2000 volts
Temperature: -40 to +70 C
Resistance: 0.005 Ohms/meter
PVC Jacket/Teflon/PTFE  
Insulation: PTFE/PVC/ Compound (2 fold)
Secondary AirGap: DERAY-PBFSP (2 fold)
Outer sheath: CanuFlex PE-HB (2 fold)
Anti-static pads (ATS): 2 per cable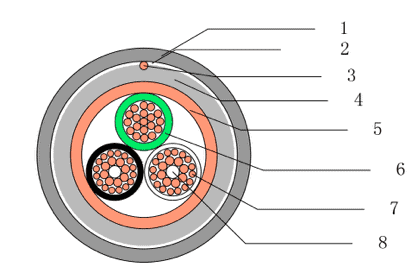 External jacket/Canuflex/AirGap/PTFE/PVC
Secondary AirGap/PTFE/PVC
 Aluminium Jacket 100% coverage
Pure copper (Class 1) ground wire
 Internal PVC jacket/Teflon PTFE
Braided pure copper (two-level shielding)
HDPE insulation
OFC conductors – Multi-strand (10AWG)
Filler
Conclusion
The first Power cable you fit into your system will certainly improve the overall performance. And if you fit a second power cable you will also experience greater listening pleasure. A third power cable can be fitted but the performance increase will not be so noticeable. You are able to replace every power cable in your system, but the increase will not be the same as it was with the first and second power cables.
Testimonial
Hey Paul, I listened to my sweet new "reference 2" power cable. And It's so very satisfying listening! I Don't know what magic you are using, but is it indeed working! The Sound now is sublime!! The Clarity is phenomenal and with just a hint of softness right on edge. Making it the most pleasingly sound I have gotten out of my system. The tempo is silky-smooth, and with the richness of details, you cannot, other than be amazed about what you hear. And the way you listen to it! It's easy for me to say this is now my favourite power cord, but to truly understand it, you must experience it. The deep bass tones are beautifully defined. And bring the wholeness in the "sound", where there is a suitable balance between everything in the soundtrack. Truly impressive!
The vocals feel free to sparkle when they need to and come through with Clarity and playfulness. It's lovely how the rhythms can now complement and flow along with music in such an organic way!! Like you never get tired of listening because it is offered to you so effortlessly. I intake my music with giant strides, Paul! Now with this level of audio bliss! The music has achieved elegance and emotional warmth on a whole new level never experienced before!! Excellent, and what would call authentic reference sound.
As you know I have been a customer since we first met in 2918. And evert time I try the latest cable my sound improves. I am so please with your help and expertise and I recommend you to any person who is reading. As I know they will be more than happy they have discovered you and your amazing audio cables. And I am more than happy to speak with anyone who has any interest in helping them with their audio system. Regards Eirik, Norway.
If you have enjoyed reading 'Reference 2 Power cable' information, please share with friends and colleagues – thank you.
  Perkune –  Best budget Audiophile Cables