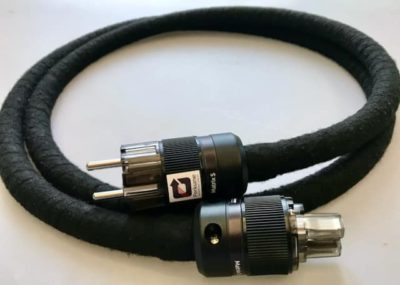 The Matrix S Power Cable, upgraded to give better performance and fitted with Industrial grade, Rhodium-plated  plugs. Offers better performance than its predecessor. Also the Matrix S has additional shielding fitted with extra insulation. Offering a higher level of external protection. And as a result, the music has a solid feel, allow detail and micro detail to reach new heights.
1.5 Meter 'S' EU/US power cable 597 Euros
2.0 Meter 'S' EU/US power cable 797 Euros
3.0 Meter 'S' EU/US power cable 897 Euros
4.0 Meter 'S' EU/US power cable 997 Euros
Cable construction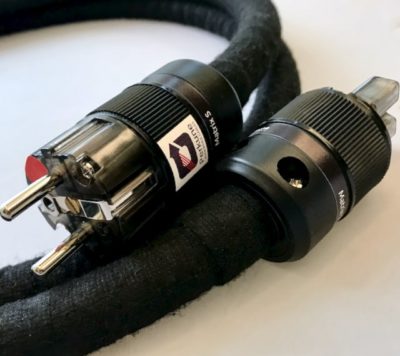 The Matrix S power cable connections, offer the solution for perfect contact. And provide a secure, uninterrupted connection. The pins are made for EU standards and meet all industrial tamper-proof specifications. The power plug's positive power side is coloured. And marked with a red tag for easier installation and safety. And, before connecting please use an electricians testing screwdriver for polarity and phase. As this ensures your systems power is correct.
Performance
The Matrix S Power Cable provides a blacker background with an increased dynamic range. Also, improved bass response which is tight and lively. The sound stage is vast, with imaging and focus razor-sharp. Also, the music becomes more transparent, presenting greater detail and depth to the presentation. Without bloom or boom in the lower regions. The Matrix S performance, allows more solidarity and dynamics to the music.
Computer Test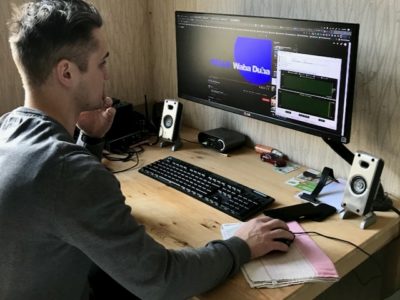 The Matrix S power cable, tested on a High-end computer built by a professional living in Vilnius, Lithuania. So, naturally, the designer was interested to hear how the addition of a power cable could improve the computer sound. But, the Owner was sceptical at first and also intrigued. And, as the computer has excellent specs (see below) was perfect for testing.
MB – ASUS Z390-i, CPU – i9-9900K, GPU – integrated to the processor UHD Graphics 630, Sound card – Creative Sound-blaster AE-9, RAM – 2x32GB HyperX Predator, SSD – Samsung 970 EVO Plus 1TB, Cooling – Noctua NH-D15, PSU – Corsair SF750 (platinum cert).
If you have enjoyed reading, ' Matrix S Power Cable', please share with friends – thank you.
 Perkune – Best budget Audiophile Cables