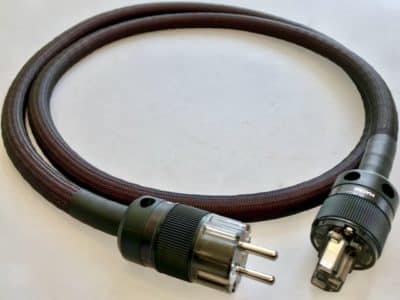 The Matrix power cable offers a perfect solution for your audio needs. And, with, a considerable price reduction. The power cable aimed at a person who is starting their audio journey. Also, the Matrix Power cable is the obvious choice when considering a power cable. And designed to augment the Matrix loudspeaker cables, Matrix Interconnect cable, Matrix Cat8 cable, and Matrix USB cable.
Matrix Power 
The Matrix power cable improves the performance of your audio system. And, you will hear the improvement in the first few seconds after installation. Every person who has listened to this power cable has been delighted with the result. And good power is essential, and often overlooked due to a lack of knowledge or a salesperson lack of interest in giving correct information to the customer.
Cable construction
The Matrix power cable, fitted with the latest Industrial grade Rhodium plugs. Offer the solution for perfect contact. And provide a secure, uninterrupted connection. The pins are made for EU standard and meet all industrial tamper-proof specification. The power plug's positive power marked with a red tag (for easier installation) and safety. And, before connecting the Matrix Power cable, use an electricians screwdriver to check cable polarity.
Computer Test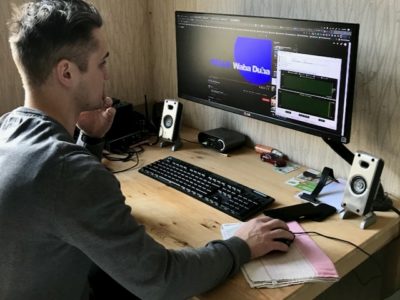 The Matrix power cable tested on a High-end computer and built by a computer professional living in Vilnius, Lithuania. The designer was interested to hear how the addition of a power cable could improve the computer sound. But, the Owner was sceptical at first, and also intrigued. And, as the computer has excellent specs (see below) was perfect for testing.
MB – ASUS Z390-i
CPU – i9-9900K
GPU – integrated to the processor UHD Graphics 630
Sound card – Creative Soundblaster AE-9
RAM – 2x32GB HyperX Predator
SSD – Samsung 970 EVO Plus 1TB
Cooling – Noctua NH-D15
PSU – Corsair SF750 (platinum cert)
Performance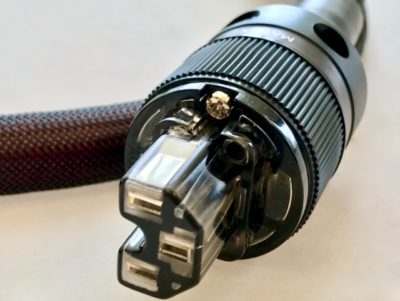 The Matrix power cable provides a blacker background with an increased dynamic range. Also, improved bass response. The sound stage is vast, with imaging and focus razor-sharp. Also, the music becomes transparent, presenting greater detail and depth to the presentation. And, there is no bloom or boom. The bass is tight and lively, and the detail and micro details are incredible.
Power test
There are many misconceptions about power transmission and power quality. And, people are making it difficult to understand why a power cord makes a sonic difference. The first question is – do power cables make any difference at all? There is no sense in discussing operational theories. If we can't agree, there is an audible effect. Because, most of the people who use power cables started as sceptics and have answered that question for themselves. And have found power cables and power conditioners can profoundly impact performance.
Protection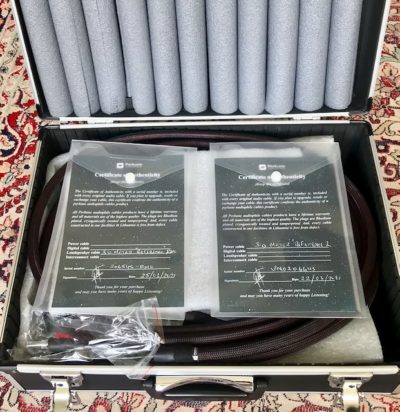 I have focused on critical factors crucial for developing an excellent Power cable. And your power cable deserves the best protection. Supplied with your cable, an impact-resistant aluminium flight case—containing keys, anti-vibration tubes, test screwdriver and cable test certificate. The certificate is signed, dated, and carries the cable identification number, which will help when you decide to or upgrade sell your Power cable.
Specification 
Cable size: 16.0 mm

Length: 1 – 3 Meters

Multi-stranded, ultra-high purity 99.9999% OFC

Conductors size: 3 x 3.0 mm2 (10 AWG)

HDPE dialectics for each conductor x 3

Protective conductor – Pure copper (class 1)

2-level shielding: pure braided copper 

Cable weight: 1.25 Kg

Voltage: 300-500 volts

Test voltage: 2000 volts

Temperature: -40 to +70 C

Resistance: 0.005 Ohms/meter

Secondary shield: PTFE/PVC/Tape compound

Outer sheath: CanuFlex PE-HB
Recommendations
Matrix Interconnect
Matrix Loudspeaker Cable
Network cables:  Cat8
Matrix USB
Customer testimonials
Pricing
1.0 Meter – EU connections 297 Euros
1.5 Meter – EU connections 397 Euros
2.0 Meter – EU connections 497 Euros
2.5 Meter – EU connections 597 Euros
3.0 Meter – EU connections 697 Euros
Upgrade Matrix 'S'
The Matrix power cable can also be fitted with Reference Rhodium plated, cryogenically treated plugs for an additional 80 Euros per cable. The cable is the Matrix 'S'
If you have enjoyed reading, ' Matrix Power Cable', please share with friends – thank you.