Power cord difference – A question always asked about cables and Power cords during a discussion. Is there a difference in the performance of a Power cord regarding the Power cord length. And, so I decided to do some Power cord testing in four different audio systems. And to answer this question because of the situation when coming to determine what Power cable to buy.
Difference
Audio is a tricky item to evaluate because of system synergy between components, and so I have tried to keep things as simple as possible to get the correct results. And wanted to answer the question about Power cord difference in length and the effect it had on the final sound heard at the loudspeakers.
I decided to take a three-meter Power cord and a two-meter Power cord and visit some reputable audio experts. And, to share the results of my testing with you. Also I used the Power cords from Perkune audiophile cables, because I knew the construction. And, the way they performed. Also by using cables I knew, it would be a fair test.
Testing 
Acapella operated the first Listening room I visited in the old town, Vilnius, Lithuania. And the office was managed by a friend of mine whom I have known for the past 15 years. Paulis was a true audiophile and had been involved, most of his life within the audio industry. And, I might add, his hearing was spot on because he could hear what I could head and agreed on the test results. And, the sound from the KEF loudspeakers, never forgotten!
Hi-Fi Centres, Vilnius, Lithuania operated the second listening rooms I visited. And unfortunately, the main listening rooms were busy, so I had to use the secondary listening room. Also designed for Hi-Fi use, but it was more than sufficient to demonstrate the difference between the two power cords under test. Also the tests were involved, and even drew out the manager to witness the results and give a very positive word of encouragement!
Old town
Garso Namai, owned and operated by Mr Lukas Svedas, is a company that has been working for just over a year. And they are located in Kauno g 31 and have a fantastic setup. Also, the upper floor has an extensive inventory of audiophile equipment and audio components and a vast range of accessories. Downstairs is a beautifully equipped listening room. Also, Lukas is s true audiophile at heart and has many contacts in the audiophile world.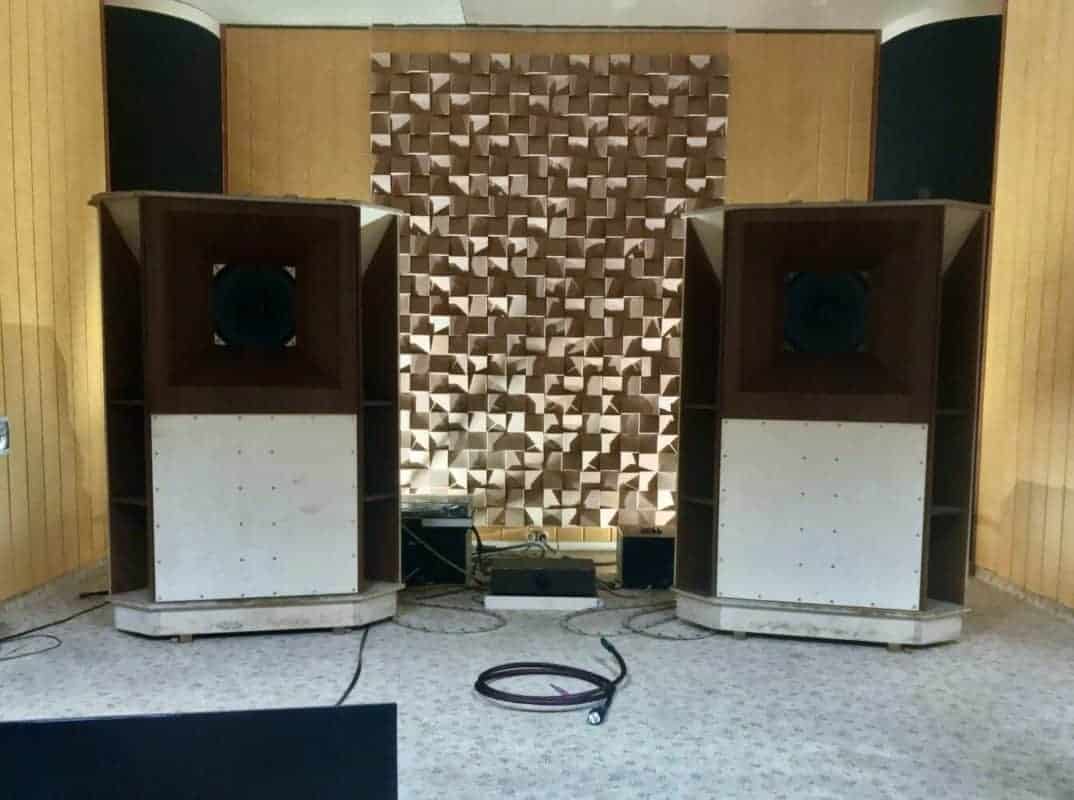 The final testing performed in a particular place reserved only for audiophiles. And, situated at the very end of Kauno, g. Also, I am a true tannoy fan, and it was so good to hear the sound from the Power cords through the Tannoy 15″ Reds. Tannoy has a beautiful way of involving the listener. And every micro-detail was heard, which added to the fantastic listening experience and showed what a suitable power cord could do!
Procedure
Initially, the audio system was warmed up for thirty minutes and evaluated. And loudspeaker positions were adjusted where necessary and quality from each driver checked. The next step was to connect the system preamplifier or amplifier, with the two-meter power cord. A test cd was selected and the best track chosen. And music played and results noted and given a score from 0 – 10. Also, after the music had finished playing, the Power cord replaced by the three-meter. And the same music played, and after the music ended, a score from 0-10 given. Also, very easy to score, because all agreed two-meter 8/10 and three-meter 10/10.
Power cords
The testing lasted over two weeks, and different power cords used. And, were from companies – Nordost, PS Audio, Audioquest, Custom cable, Taga harmony, and Perkune audiophile cables. There is much to say about power cords, and it is like the foundation of a building. You must have a good solid foundation on which to build. And like everything in this world, it takes time to learn and understand how it all works! Also in retrospect, it was my introduction to a Nordost power cord that was responsible for Perkune
Results
There were between three to four people at every testing session. And, In every test, the results were the same. It did not matter which used. Also the sound from a three-meter Power cord was better than from a two-meter Power cord. And, the most significant difference was an improvement in the size of the soundstage.
Perkune audiophile cables supplied the three-meter and two-meter from their latest  audiophile cables. And these Power cords are solid core construction (3 x 2.5 mm2) with ferrite filters installed in the plug. 
If you have enjoyed reading, 'Power cord difference', please share with friends – thank you.
Perkune – Best budget Audiophile Cables