The turntable is the most respected piece of equipment in an audiophiles system because of the pure mechanics employed. The fragile nature of the signals produced by the cartridge which need to be transferred to the preamp makes it an absolute must to use the best possible connection and now I am able to offer the Ultimate Turntable cable which will allow you to hear the music as it was meant to be heard from your turntable.
1.5 meters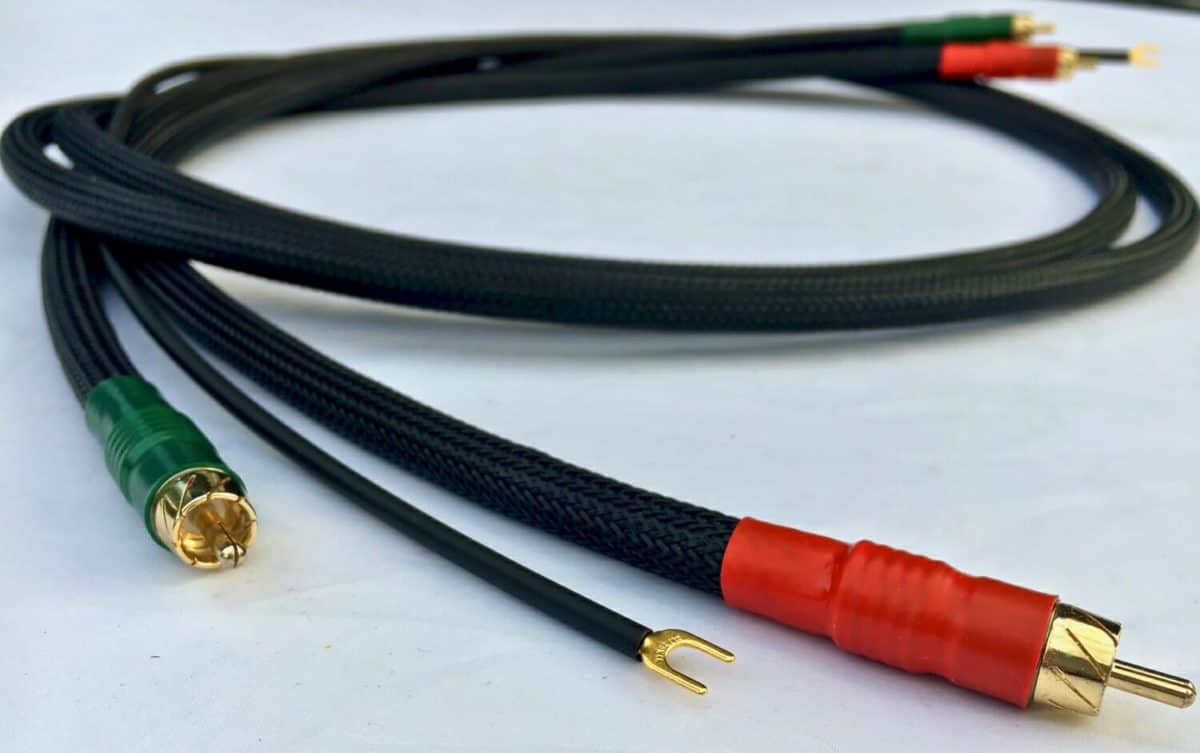 The One and a half meter Ultimate Turntable cable is built to the same standards and employs 24K gold plated fittings, Silver-plated OFC 99.99% with a braided shield in each cable. Two level AirGap isolation. Full-length earthing cable (with spade connection at each end). The Cable has been designed to bring everything from the cartridge to the turntable preamplifier neither adding or subtraction precious information.
The earthing cable supplied is full length to match the RCA connection length but can be made to your specifications at no additional cost.
Specifications ~ Diameter: 10.0 mm. Cable Type: Noiseless. Conductor number: Two - comprising 11 x 0.2 mm strands. Conductor Size: 0.35 mm2. Resistance: 0.060 Ohms/meter. Capacitance: 55 pF/meter. Insulation: Compact PE with, tinned copper braided shield giving 90% coverage. Primary AirGap : DERAY-PBFSP. Secondary AirGap : DERAY-PBFSP. Outer sheath: CanuFlex PB-HB. Certificates: RoHS 2002/95/EC, 2011/65/UE, CEI 20-22/11
To see Price list please click here
***
If you have enjoyed reading about the Ultimate Turntable cable please share with friends by using the buttons below – Thank you