The Ultimate interconnect XLR GOLD offers an unrivaled level of performance for the serious audiophile. Improved soundstage, transparency, instrument position and a true sense of realism. You will become aware of the 3D sensation and will be totally involved in the musical presentation. This cable is new and exciting which makes it ideal for the audiophile who demands the best.
1.5-meter GOLD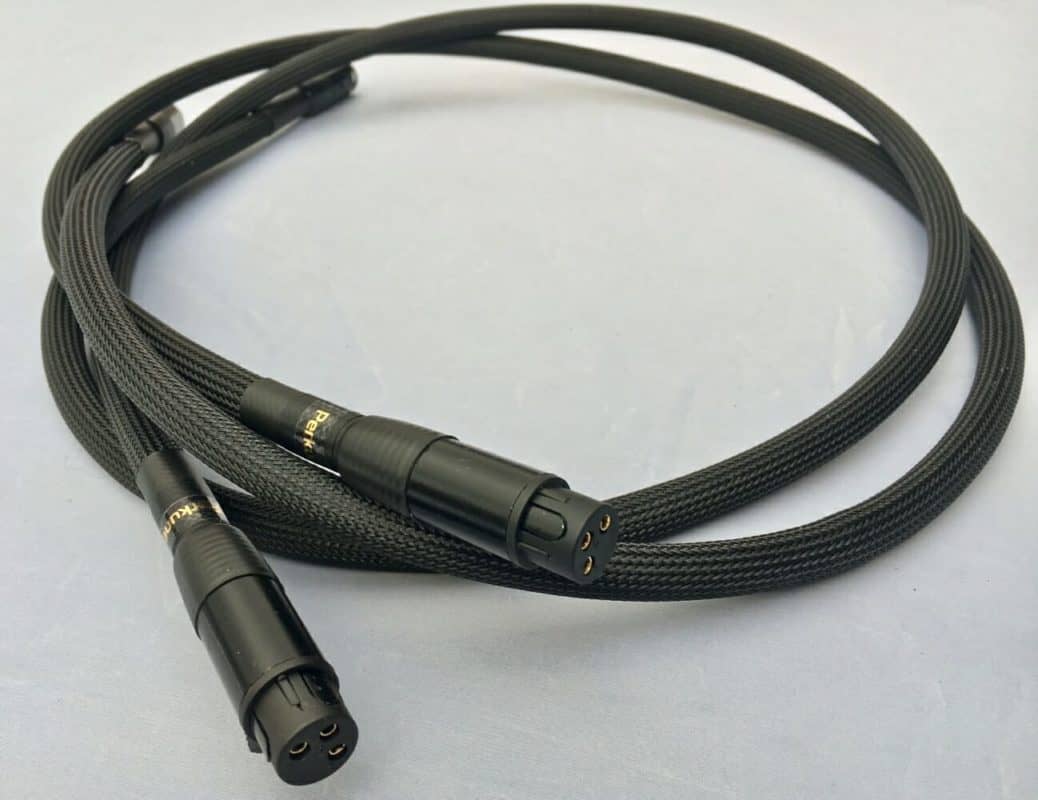 Silver-plated OFC 99.99% conductors, Anti-vibration XLR connections with 24k gold plated male/female pins. Three level AirGap isolation (tip to tip coverage). The technology of construction used to minimize static and external interferences. Thereby allowing the cable to reveal the minutest detail and information from the music.
 Cable Specification
Cable Diameter: 14.0 mm. Type: Noiseless. Conductor size: 0.35 mm2. Conductor number: Three (Plated OFC 99.99%) comprising 11 x 0.2 mm strands. Resistance: 0.060 Ohms/meter. Capacitance: 55 pF/meter. Insulation: Compact PE with, tinned copper braided shield giving 90% coverage. Primary AirGap: DERAY-PBFSP. Secondary AirGap: DERAY-PBFSP. Outer AirGap: DERAY-PBFSP. Outer sheath: CanuFlex PB-HB. Certificates: RoHs 2002/95/EC, 2011/65/UE, CEI 20-22/11
Balanced audio connections use a number of techniques to reduce noise - read more
The ultimate interconnect XLR GOLD now comes with a lifetime warranty.
**

*
To read customer testimonials click here
To see the price list click here
If you have enjoyed reading about the Ultimate interconnect XLR GOLD please share with friends by using the buttons below – Thank you