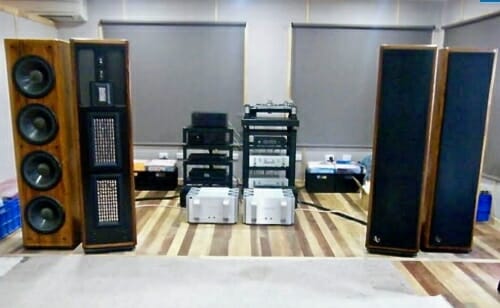 If you take a picture and the camera is not in focus the picture is unacceptable. In the same manner, when an audio system is not adjusted correctly it is out of focus. The system will not sound as good as it could. This is why the Audiophile audio system setup is very important!
I have spent my life working with sound and audio systems. And I know exactly what I am doing and how to get the best sound from an existing system. When I finish the system set up and see the smile on the persons face that's a feeling money just can't buy!
Audiophile audio system setup
I am Happy to travel to the country where you live and set up your audio system. This will only take a few hours too complete but the results can be as much as 30% sound improvement.
Set up procedure
There are FIVE steps which have to be followed in order to get the system ready to be heard as it was meant to be heard or 'in focus'
The first step is removing static from the components using an anti-static gun or spray.
Second step 'De-gauss' (internal cleaning) using frequency sweep CD.
Third is to check alignment of the system and power cord polarity.
Fourth – check speaker positions, wall space, and relationship\.
The firth step focuses the loudspeakers in relation to the listening position. (toe in)
The last step is to sit back, relax and listen how good the system sounds!
Shown below are pictures of some systems I have set up over the past eighteen months. Indonesia, Lithuania, Canada, Hong Kong, Norway, Latvia, Denmark, Poland, United Kingdom, United States, Greenland, Hawaii, Thailand, China and Australia.
The USA
Lithuania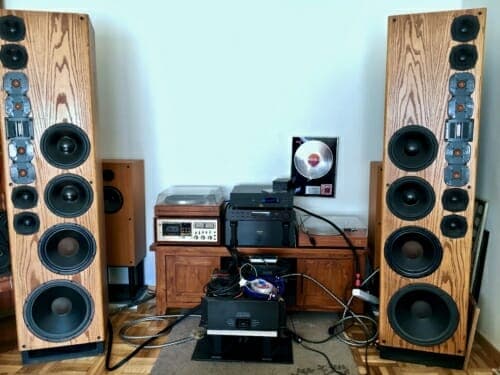 Norway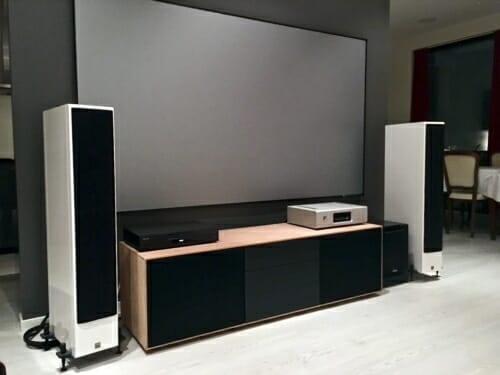 Indonesia
Lithuania
Canada
Hong Kong
Norway

Australia
The USA
Greenland
Lithuania
Latvia
United Kingdom
Hawaii
United Kingdom
Norway
Denmark
Poland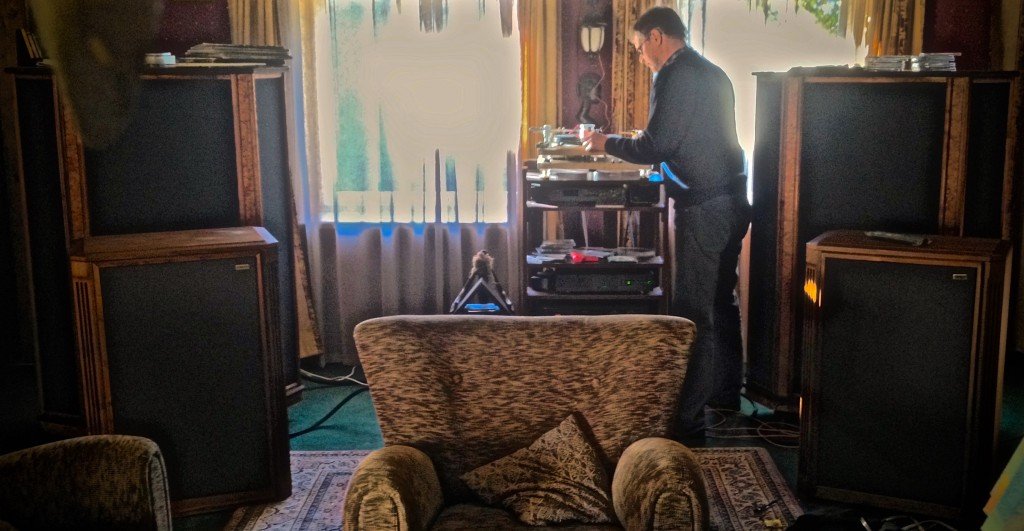 Lithuania

Lithuania
Lithuania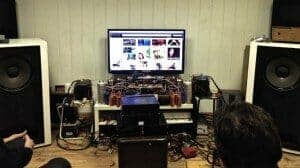 This picture was taken in Vilnius, Lithuania and is of a system built by a Russian specialist. The system was placed in a very small room and was one of the biggest challenges I have ever faced. But the Audiophile audio system setup was well worth it! – If you wish to read more please click here
**

*
If you have enjoyed reading this Audiophile audio system setup page please share with friends and colleagues by using the 'share' buttons below – thank you