The Power cord ultimate has taken two years to develop. And, the wait has been worth it. The new level of performance is in another league. And, must be auditioned to realise just how good it is. The three-meter power cord gives your music the base on which to work. This cable must be auditioned for you to understand just how good it is!
Power cord Ultimate
Three – meter
The performance is achieved because the conductors are produced according to the harmonized standards. (H) for voltage 300/500 V (05), in PVC insulation (V) and in PVC sheath (V), with the copper flexible multi-wire cores (F).
The Power cord is fitted with –
heavy-duty tamper-proof plugs.

The latest IEC heavy-duty C-13/HC5.

Making for an even more secure connection.

The plugs are made from special materials.

Designed to minimise and eliminate vibrations.

Also, reflections, static charges.

Unnecessary distractions from any electrical interference. 
Two – meter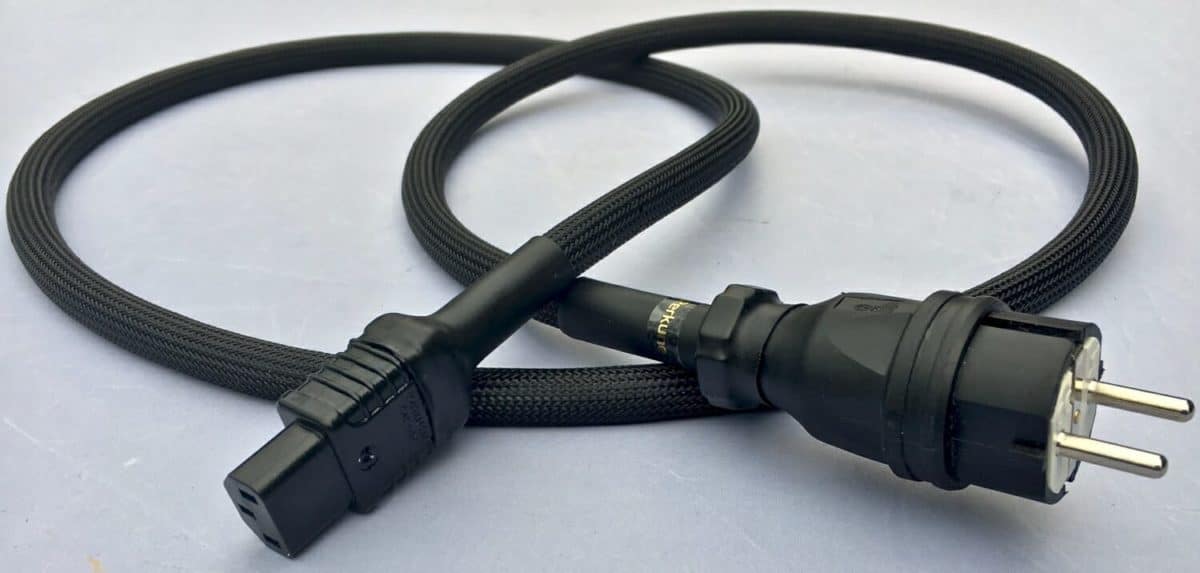 Three-level AirGap isolation and aluminium foil shielding are fitted to eliminate unwanted noise and vibration.
The power cord ultimate gives a blacker background, a higher resolution with pinpoint imaging and focus. Thereby allowing vocals and instruments to offer a better presence. And, giving a cleaner, more transparent natural sound. You will become aware of the air and space in the music as well as 3D sensation.
Specification
Cable size: 16.50 mm.
Type: Multi-wire class 5.
Conductors: 3 x 2.5 mm,  OFC 99.9%.
Resistance: 0.0033 Ohms/m.
Weight: 1.2Kg/m.
Insulation: PVC type T12.
Sheath: PVC type TM2.
First line: AirTube suspension.
Primary and Secondary AirGap: DERAY-PBFSP.
Second line: Aluminum foil sheathing, AirTube.
Secondary AirGap: DERAY-PBFSP.
Outer sheath: CanuFlex PE-HB.
Voltage: 300 -500 V @ -70  to +40  deg C.
Certificate: IEC 60320-1:2001
**

*
Customer testimonials
Price list
If you enjoyed 'Power cord information', please share with friends – thank you.