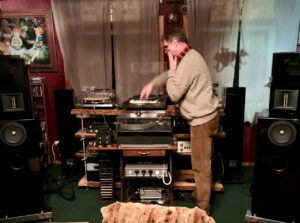 I often wonder how much it will cost for the best audiophile dream to realise because components and cables are becoming more expensive. And I remember when I started, I could not even imagine how a person's system would change today. But, thanks to technology, we can transform the old into the new and greatly benefit.
Best Audiophile Dream
I know that Tannoy made some outstanding loudspeakers, and I have had many of their speakers over the years. And I LOVE the Tannoy sound. So what was my dream, and was I able to make my dream come true? Unfortunately, the answer is no because, like many audiophiles, I needed help to decide what I wanted. And where do you get the support from?
I have many friends who are audiophiles, and they have systems ranging from 10,000 – 200,000 euros. And their audio systems are so different and sound different. But the problem is that they constantly change components for better sound. So what happened to their dreams, or did they even have a plan? I work in the audio cable side of things. FYI I have even done side-by-side testing of cables costing 5,000 euros. And have found that it is sometimes impossible to tell the difference between a cable costing 1000 and a cable costing 5,000. But put the cables in a different setup, and then you can. Audiophile dream
The start
When a person starts with audio, they must understand it takes many hours of listening before knowing what to listen for. But, you see, there is so much more to tell than you first thought, and it opens your eyes. And I can remember how good it sounded when I made my first amplifier at college. as this was a project given to test my abilities. And who would have thought fifty years later, I am still playing with amplifiers? Audiophile dream
So again, what is your dream if you are an audiophile? Do you want a system costing 10,000 euros or 100,000 Euros? Or is it your dream to have a system costing 200,000 euros? And how do you want your design to look?
Do you want gold fittings or silver fittings? Or maybe you would like Rhodium fittings? And what about the size of your speakers? Big, small, tall thin, or perhaps electrostatic? What about the type of amplifier you dream about? And so it goes on and on. And you realise your dream is more challenging than you thought to make it a reality.
Equipment location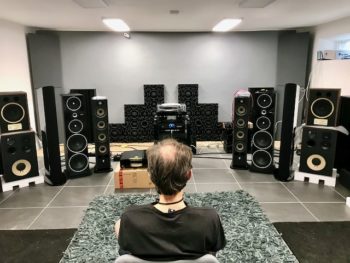 Have you considered where your equipment will go and how it will look. Also, does the wife factor enter into the equation? For example, does your listening room have big windows or a high ceiling? What about the carpet and rugs in the room? And what is the electrical supply, and are enough sockets to handle your equipment? Curtains, drapes, tapestries etc., and so the list goes on. So how is your dream, and can you cope with everything, or is it becoming more of a nightmare? Audiophile dream
Now you understand there is so much more to becoming a great audiophile and having a fantastic system that all will love. So will you see it through to the end, or will the wife put her foot down and say enough is enough? Or you may say enough is enough and let everything stay. Or will you make your dream come true?
Conclusion
I would love to hear from anyone who is living their dream. Please send pics and your story, as I think it will be a great topic and the more the merrier OK. And if you have enjoyed reading "The Best Audiophile Dream", please share with friends and colleagues – thank you. Audiophile dream
Perkune I best professional service