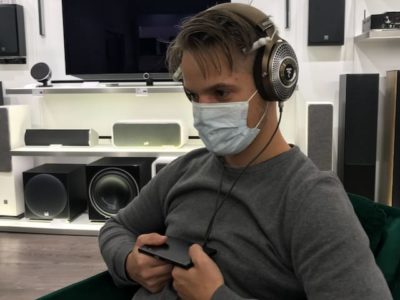 Music made better is the title, and I want to share with you a true story that happened to me while I was in England. And. I did not realise at that time just what a difference a sound could make to my life. It started, but I guess we could call it a quirk of fate, and as they say, some things meant to be. I had no idea that from a simple meeting, I would be MD of Perkune audiophile cables.

Music made better
I wanted to sell a pair of interconnect cables, and so I had an advertisement running on eBay. A gentleman who worked in the same area where I was living and lived in the next town won the Interconnect cables. We met as arranged, and he was very interested in my set up and what I was doing. He was telling me about his system, and he was trying to improve the sound. He did not have much time to stay and talk, be we arranged to meet at the weekend, and I would go over and help him with his system. Sound of music
Visit
The day arrived, and as I entered his house, I could hear the music playing in the other room, and he smiled and said that he was warming everything up for me. I went into his room and saw some very nice equipment, and he said I want you to listen and tell me your honest opinion. I looked for about a minute and said you want the truth or sugar-coated, and he smiled and said the fact, please.
You have some excellent equipment, but it sounds prolonged and lazy, and the speakers are not in the right positions. You have no definition, and the focus is way off. I see he said but apart from that what do you think. I looked at him and smiled and said well, it could be worse. But, if you want, I can help you make it sound 30% better without spending a penny!
Setup
I then started what I know how to do best, and that was to set up his system. It took me about an hour, as I needed to reposition his speakers and also the listening position and the audio table. When I was happy, we all sat back and listened, and the expression on his face told me that he was more than satisfied! That is amazing he said, so what is the next step. What can I do to get the sound better? Do I have to change the amplifier or the speakers, just tell me and we will do it? I said well I think the next step is to get the speed of the system up because it sounds prolonged and lazy, and this can be done by only using a better power cord.
What do you mean he said, the monoblocks have right power cords with good plugs as I bought them from a cable company. Well, I said I would come over tomorrow and bring with me a couple of power cords, and I will show you what I mean. Great, he said, but he also wanted to invite one of his friends over to hear what we are doing. I told him that would be great because I loved to show people what I could do.
Meeting
The next evening I arrived with my bag of cables and other items that I use to help set up systems. As I walked into the house, the music was playing full blast, and his friend was having a great time listening. We were introduced and started chatting about how this system now sounded, and he was very keen to see what I was going to do to improve the sound even further.
The first thing that I did was to give his system the antistatic treatment and then check all the levels and, afterwards, the polarities of all components. My new friends were impressed because they became aware of a better Sound of music. Ok, I said now for the fun part. I had brought with me a pair of interconnects and two of my power cords. The first thing I did was to change the power cord of the source machine, and we sat back to listen. You have heard the term a jaw-dropping expression, well this was a pair of jaw-dropping appearances, and it was just a surprise how good things now sounded. The system had more speed and clarity and everything more lifelike.
Cable change
The next thing I did was to fit the other power cord from the source machine to the DAC, and we sat back to listen. Again an improvement in sound.  And I was gaining brownie points by the second. The next thing was to change the interconnects and these were the ones that I had just sold him, but he wanted to try everything to improve his Sound of music. I replaced the interconnects and again another increase in performance. I am really in shock as to how you can come over here, do a bit of moving, change a couple of cables, and I have a system that sounds about 30% better. These were his exact words!
If you enjoyed 'Music made better,' please share with friends – thank you.
Perkune – Best budget Audiophile Cables