Sex and music are great. What can I say? But, when it comes to music, there is a close connection. And best to be a happy audiophile. And are these not the two great things in the world today? Well I guess you could squeeze just a bit of food in there as well as we have to take time out just to regain our energy – Right?
Sex and music are great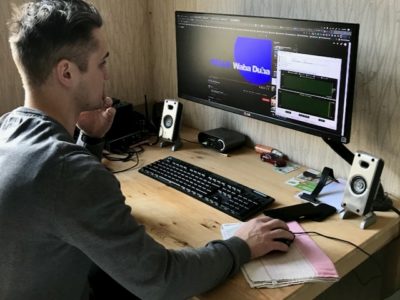 A certain kind of music can set the scene for a quiet romantic candlelight evening. So, are you the happy audiophile? And, will end with beautiful sounds, coming from the Loudspeakers? As, the lights dim, and the music continues, the sounds will also continue long into the night! And you will feel happy, relaxed and will be amazed just how quickly the time passed and thinks well how can this be any better!
An old saying
I love old sayings, And, this one that springs to my mind. 'f music is the food of love, then maestro play on' This old saying has a certain charm. But, at the same time conjures up a series of pictures of girls having fun. Girls indeed love to have fun, and it comes across so well in many of the modern musicals—the theatre and cinemas filled with stars showing themselves, dancing to the music.
Old and new
Things have not changed over the years when it comes to sex and music, Because these are the two things that, in a way, started it all. The styles of music certainly have changed because of the change in technology. The sex has also changed, and more open and revealing. Now is this good or bad, you ask. But, I can only say 'it is the way of the modern world'.
The Audiophile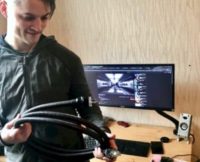 An Audiophile is a person who is a perfectionist. When it comes to listening to all form of music with audio equipment, the Audiophile will spend thousands, to get that perfect sound. As if, the musician was standing before him, making the performance.
And, to get a perfect sound, make the Audiophile very happy. But, when the audiophile can bring a partner into his listening room, then the fun begins. To share the musical experience is terrific. Also, beautiful music, with an attractive partner, and we have a happy, adventurous Audiophile!
Satisfaction guaranteed
I am proud to supply beautiful sounding cables to customers worldwide. But, I do something different, which makes my cables unique.
When you are looking to buy a cable you have to rely on the salesperson in the shop. This person might be a true professional or might be a person who has only just started in the world of Hi-Fi. The same applies when you are looking for cables on the internet. Because you do not know the person who is selling, And, there are many great cables in the marketplace for sale today. But, remember 'you only get what you pay for'. A cable has to be neutral and has to deliver the sound free from distortion and colouration.
The cable has to deliver ultra-highs and also ultra lows from the musical performance, which is a lot to ask from a cable. And when you are looking for a cable, always look for customer testimonials or product reviews as these will make you feel more confident.
If you have enjoyed 'Sex and music are great', please share with friends and colleagues – thank you.
Perkune – Best budget Audiophile Cables