Home cinema – The home cinema has undoubtedly improved a long way over the past few years. In areas of development in audio/video quality, component flexibility and technical interface. And, now, we can watch full high definition audio/video from the internet in any location where a signal is available. The systems are amazing to see and easy to use and my aim is to provide you with the best value cables to add to your experience.
Home cinema package
The following package is offered as a guideline but can be adjusted to suit your individual requirements. Please study the items offered and feel free to email me with your suggestions and/or requirements.
Power cable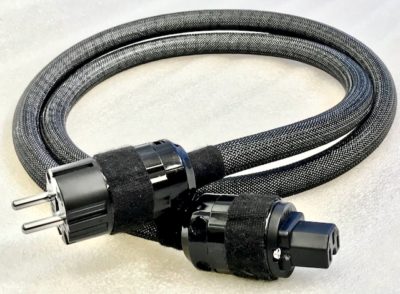 The power cable chosen is the Reference 'slimline' 1.5 meters in length. And, is a great cable offering power and speed to the presentation. Providing, excellent picture quality in terms of colour, texture, definition and flesh tone. The Power cable is flexible and easy to move through components. And, is often an essential consideration, if space is an issue – Info
HDMI cable
The HDMI cable chosen is the AirDream. And, provides transmission of Ultra-sharp images in 4K resolution, perfect 3D models and full HD audio quality. Tripple shielding, plus Aluminium foil and Teflon insulation eliminate external interference. Also, the return of the audio signal without the need for an additional audio cable, for top-quality performance – Info
Interconnect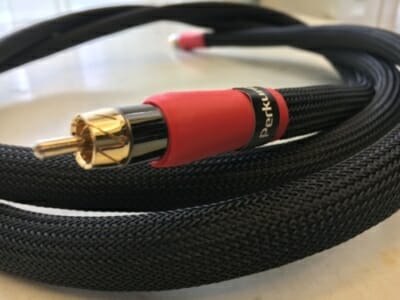 The interconnect chosen is the AirDream RCA offering top-level performance for the serious audiophile. And, will exceed all expectations. The listener will be aware of a highly Improved sound stage and perfect positioning, with a real sense of realism. The audio/video reaches a new depth and exhibits sensitivity and passion – Info
Speaker cables
The front left and right speaker cables I have chosen are the 'Silver' speaker cables. And, are three meters in length. A Silver cable's sound is just a fantastic sound with detail, micro detail and transparency. And, perfect for a home cinema application. The surround speaker cables will be 2 x 6 meters in length and 1.5 mm in diameter. – Info
Center speaker
The centre speaker cable is the most crucial in the home cinema system. And, unfortunately, this cable is always overlooked. I have spent hours with customers and professionals listening to different scenarios. And, still, the sound from the centre speaker is lacking. Every time, the sound is always just not quite enough and laid back. The problem is solved. And, I can give you the option of  standard or reference  – Info
Subwoofer cable
The subwoofer cable has two separately routed shields. And, means sensitive audio data optimally protected from external interferences. Also, the silver-plated conductor transmits the analogue music signal precisely and enables a powerful and dynamic sound. The reliable 24-carat gold-plated metal connectors permanently ensure optimum contact and minimal contact resistance – Info
I have put the following items together and offer a package with discount to help with your audio/video experience. Home cinema pricing
I can adjust the lengths of cables to suit your needs. Maybe you will not need an RCA to interconnect but need a USB or digital cable instead.
Slimline power cable (1.5 meters)   

Airdream HDMI (three meters)       

Extreme interconnect (1.5 meters)   

Silver speaker cable (three meters)  

Surround cables (12 meters)        

Reference centre cable (1.5 meters) 

Subwoofer cable (two meters)      
If you were to add these items separately, the cost would be over 3,000 Euros. But, I can offer you the package (for a limited time) for 1297 euros.
Home cinema package 1297 Euros
If you have enjoyed reading 'Home Cinema pricing', please share with friends – thank you.
Perkune – Best budget Audiophile Cables