December Digital cable sale from December 25th – December 31st.
I am offering you 30% discount!l
AirDream 2 Digital Cable AES/EBU with XLR connections 
The AirDream 2 digital cable specially designed for the professional 110 Ohm AES/EBU standard. The symmetrical structure and Perkune double shielding technology minimise interference and provide sensitive audio data with the best possible protection.
The AirDream Digital cable AES/EBU with XLR connections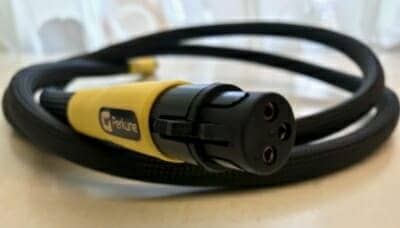 The digital music signal precisely transmitted through silver-plated conductors and the perfectly adapted impedance (Low Jitter). They are enabling a natural and dynamic sound, especially for high-resolution audio formats. The solid metal plugs with 24 carat gold-plated contacts ensure optimum contact and minimal contact resistance.
Airdream 2 digital cable with RCA connections 
The 'AirDream' 2 digital cable is a must for the serious audiophile. The cable has two separately routed shields: meaning, sensitive audio data optimally protected from external interference.
Airdream 2 digital cable with BNC connections 
Perkune audiophile cables have developed a unique design that allows its cables to surpass industry standards. To reduce noise and protect the signal path from any external interference
Airdream 2 USB cable with Type A connect.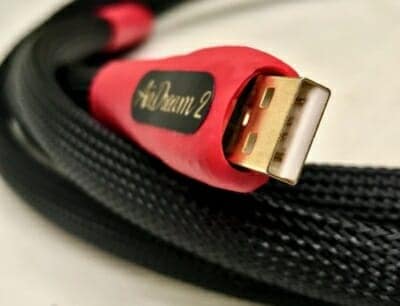 The AirDream 2 USB cable designed to bring out the best of your musical presentation and certainly shows what a competent USB cable can do. And, guaranteed to take your computer audio system to the next level
Airdream USB cable with Type B connections
To reduce noise, and protect the USB signal path from any external interference, Perkune employs a second layer, foil jacket and silver braided shield. Finally, before being terminated with gold-plated, fully shielded connectors.
Airdream 2 Ethernet cable with RJ-45 connections 
This cable assures that no loss is incurred in the field, as shielding is 100%. Each audio cable, constructed with the quality of fabrication. Precision and consistency needed to ensure a guaranteed improvement over a standard-issue, mass-produced, low precision Ethernet cable.
AirDream Ethernet cable with RJ-45 connections
The Airdream Ethernet cable is the key to achieving a suitable interface when connecting first-rate AV components to a home network. The AirDream Ethernet cable, employes a fully shielded construction and virtually eliminates the crosstalk and electromagnetic interference (EMI) that has always afflicted previous network cables.
AirDream 2 HDMI cable with Type A connections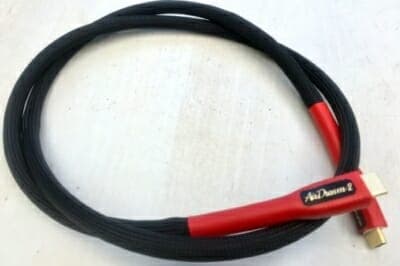 The cable provides transmission of Ultra-sharp images in 4K resolution, perfect 3D models and full HD audio quality. Tripple shielding eliminates external interference. Integrated channel for transmitting network data. Return of the audio signal without additional audio cable.
AirDream HDMI cable with Type A connections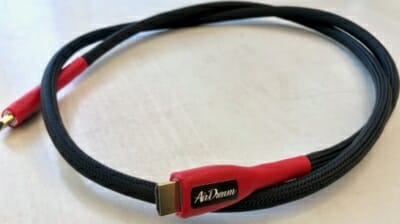 The images more defined with improved colour and colour control. The overall picture is smoother and better defined. The audio reproduction is unlike anything heard before in an HDMI cable, giving a massive sound-stage with attention to detail and micro-detail and (previously hidden) sound effects.
AirDream OTC cable with Micro/Mini connections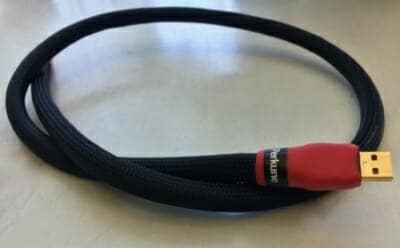 USB On-The-Go (USB OTG or just OTG) is a specification first used in late 2001 that allows USB devices, such as tablets or smartphones, to act as a host, allowing other USB devices, such as USB flash drives, digital cameras, mice or keyboards, to be attached to them.
For more information ~ please visit the cables page and simply touch on the section you wish to view and select the item.
…………………………………………………………………………..
Testimonial from Norway ~
Hi Paul. I have been testing the new Airdream 2 Ethernet
digital
cable on my system. And, just for comparison, I have used the stock ethernet cable. I used my Ayre qx-5 Ethernet input for streaming my music. listening to the stock ethernet cable vs Airdream Ethernet, I did notice several things! When you first think this cable doesn't make much  of a difference, you are in for a surprise! The stock cable has much more glare and is hard sounding. This will introduce fatigue over time when you listen. Other things you will notice is that sound is flatter and instruments don't sound as real.
When switching over to Airdream Ethernet cable: The sound becomes fuller and richer. Less glare and has Smoothness in the frequencies.
The details with this Airdream cable are much more prominent. The Piano sounds more real, as is the same for all the different types of instruments. When guitar plays, you can clearly hear its strings. This cable brings much more musicality to your streaming pleasure. And, I could listen to my music,  all day, without any fatigue.
Also, voices sound softer and way more comfortable listening to. More nuances are heard. The bass sound more extended and deeper. And is very lovely!!
Micro details have more,e air around them and this created space in the sound helps the separation of the sounds in the soundstage. The overall presentation is never hard and flows with ease. And, absolutely a dream listening to. I could not be without this Airdream 2 Ethernet c.able in my system It brings out the best sound for my streaming pleasures! Absolutely love this cable, Paul.  Best from Eirik.
If you have enjoyed  'The December Digital cable sale', please share with friends – thank you.

Perkune home – Best Audiophile Cables Online