The information is from companies I know and can Recommend 100%
There are many companies in the market place today selling items that you need but, I prefer to tell you about the companies I know and have dealt with. This is why I have introduced this "Recommend"  site section.
Just click on the companies logo and it will take you to their website –
Companies

Audiophile cables/conditioners/firewall/Signal cables
.
New and used audio system/Loudspeakers/amplifiers/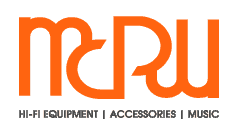 Mains conditioners/power supplies/accessories/
ZeusLaptops – Quality refurbished laptops/
 Wireless items/speakers/computer audio/
Hi-end cables/amplifiers/players/music players/
  Custom made turntable plinths/tonearms/accessories/
Hi-End amplifier/loudspeakers/turntables/CD players/

        Amplifiers/loudspeakers/players/turntables/
Amplifiers/cabinets and guitar accessories/
Guitar help website with tips and info
      Business opportunity with no start up fees/
The best-solar-powered-chargers
If you are looking for new or used items then feel confident !